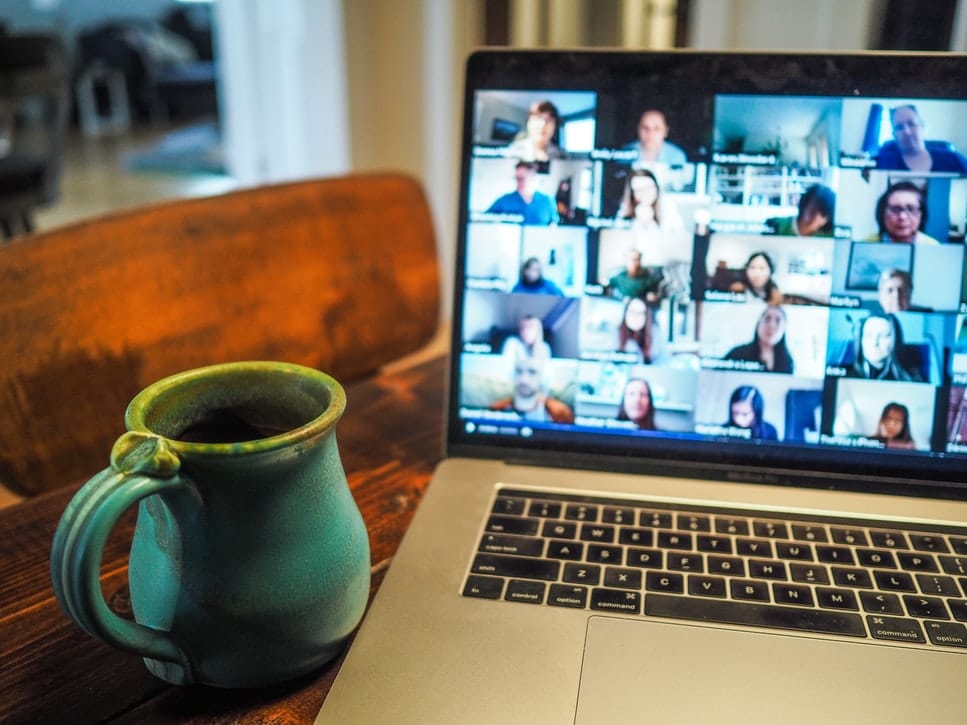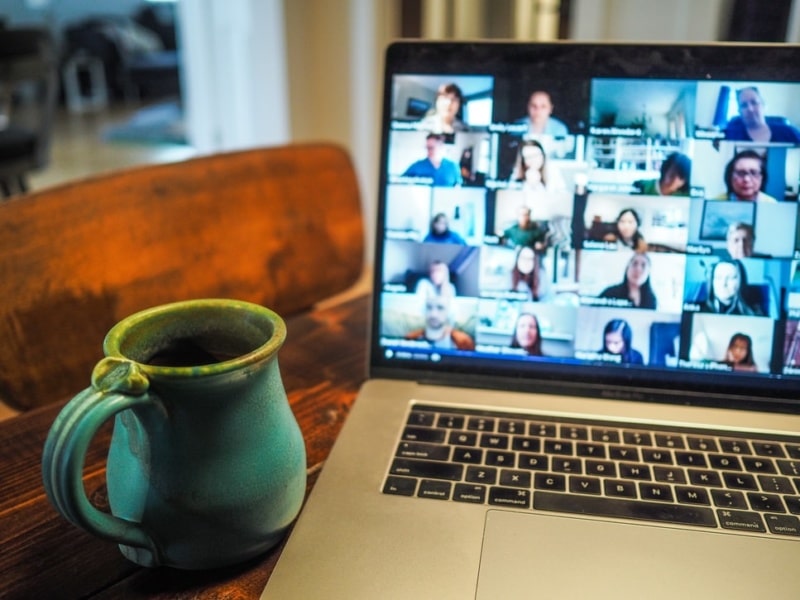 Top 10 Alternatives for Zoom during Work From Home
The coronavirus pandemic has irrevocably shifted the working trend for many professionals and businesses to Work From Home. As a result, professionals and businesses are depending on video conferencing tools to conduct daily meetings and interaction, more than ever. 
Zoom is one of the such platforms which has gained the most traction during this pandemic. Zoom has allowed many businesses to transform digitally and still conduct its regular operations. According to a report from Wandera, March 2020 saw a 225% increase in Zoom connections compared when to the previous months data. The video conference app pulled in more than 200 million daily active users last month — significantly up from a maximum of 10 million users previously. The data usage rose by an overwhelming 877% on the platform.
Its key features such as the ability to do video-conference with up to 100 people for free (up to 500 participants in paid plans), recording support and more, make the Zoom app a great solution for virtual meetings.
However if you don't trust Zoom due to the recent security issues and are looking for capable alternatives, you're in the right place. Here, we are listing top ten alternatives to the Zoom app to help with your video conferencing.
1. Microsoft Teams
Teams is a  video conferencing tool by Microsoft. However, anyone can sign up for the free version of Teams using a personal email address. The low tier version allows support for up to 300 members, guest access, one-on-one and group video/audio calls, screen sharing, and shared files up to 10GB per team. The business plans, however, offer more. Administors then have access to security, management, and compliance tools. Teams can share files up to 1TB per user and collaborate using desktop Office programs and SharePoint Online. Those versions also support online webinars and training sessions.
2. Cisco Webex Meetings
Cisco is offering free access to its Webex Meetings in all countries where it is available to support the work from home needs during the coronavirus outbreak. Despite being available as free, you'll get all enterprise features including unlimited usage with no time restrictions, support for up to 100 participants, and a toll dial-in in addition to Voice-over-Internet-Protocol (VoIP) capabilities. All you need to do  is to sign up on the Cisco Webex portal to get started with the Webex Meetings.
3. Skype Meet Now
Microsoft recently brought Skype Meet Now that can serve as an alternative to Zoom, for users who don't to go with an highly enterprise-focussed solution like Cisco Webex or Teams. It works without requiring an account and supports up to 50 participants — all for free. You'll also get features such as the ability to record calls, blur background before entering the call, and screen sharing. Moreover, you just need to visit their dedicated webpage to begin with Skype Meet Now.
4. Discord
Discord has also emerged as a strong alternative to Zoom, thanks to its video conferencing capabilities that let you connect with up to 50 participants at once. The platform is hugely popular amongst gamers. Mobile app to connect with your contacts is available to download from the respective application stores. There are also features to share your screen or perform voice calls. Just like other free alternatives to Zoom, Discord provides video conferencing at no cost. You just need to sign up through the website or the app to get started with virtual conferencing.
5. GoToMeeting
The web conferencing service from LogMein, GoToMeeting features audio and video sessions, screen sharing, and mobile apps for Android and iOS. The standard version, allows for up to 150 team members, is offered for $14/month or $12/month annually. Medium-sized businesses can pay $19/month for the Business plan tier, which increases the range to 250 participants; and large businesses can choose the Enterprise plan that connects up to 3,000 users.
6. Join.me
Another offering from the LogMeIn team, Join.me is great for smaller businesses or those with a tighter budget. Audio-only meetings with screen sharing is available to anyone for up to three participants for free. Paid plans start with Lite, which is $10/host per month and allows for five meeting participants and no time limit. While video isn't an option for the lower-tier version, screen and window sharing are. Pro is $20 per month and allows for up to 250 meeting participants, 50GB of cloud storage, 10 webcam streams, recording options and scheduling. The Business edition has the features of Pro plus 1TB of cloud storage, enterprise authentication, and Salesforce integration.
7. BlueJeans
BlueJeans brings video, audio and web conferencing together with the collaboration tools people use every day. The first cloud service to connect desktops, mobile devices and room systems in one video meeting, BlueJeans makes meetings fast to join and simple to use, so people can work productively where and how they want. BlueJeans offers high-quality streaming for smaller teams. Its three service options include the Me, My Team, and My Company. Under Me, users pay $19.98/month per user for up to 50 attendees. My Team is offered for $23.99/month per host, and adds 10 hours of cloud meeting recordings and a common dashboard for up to 75 users. My Company allows support for up to 150 participants and a room system calendar.
8. Whereby
Whereby is a collaboration tool for professionals who want to host easy and reliable video meetings. All meetings are from your browser – no downloads, and no login for guests.
9. Zoho Meeting
Zoho Meetings features capabilities for webinars, training, and online meetings. The platform allows for audio, video, and screen sharing, as well as phone audio, recording, and calendar invites. Plans begin at $10/host per month for 100 participants and 10 recordings. For a webinar, plans start at $19/host per month for 25 attendees and go up to $79/host per month for 250 attendees and 25 recordings.
10. Fuze
Fuze is a global, cloud-based unified communications platform that empowers productivity and delivers insights across the enterprise by enabling simplified business voice communications, flexible video conferencing, and always-on collaboration. Formerly ThinkingPhones, Fuze allows the modern, mobile workforce to seamlessly communicate anytime, anywhere, across any device.