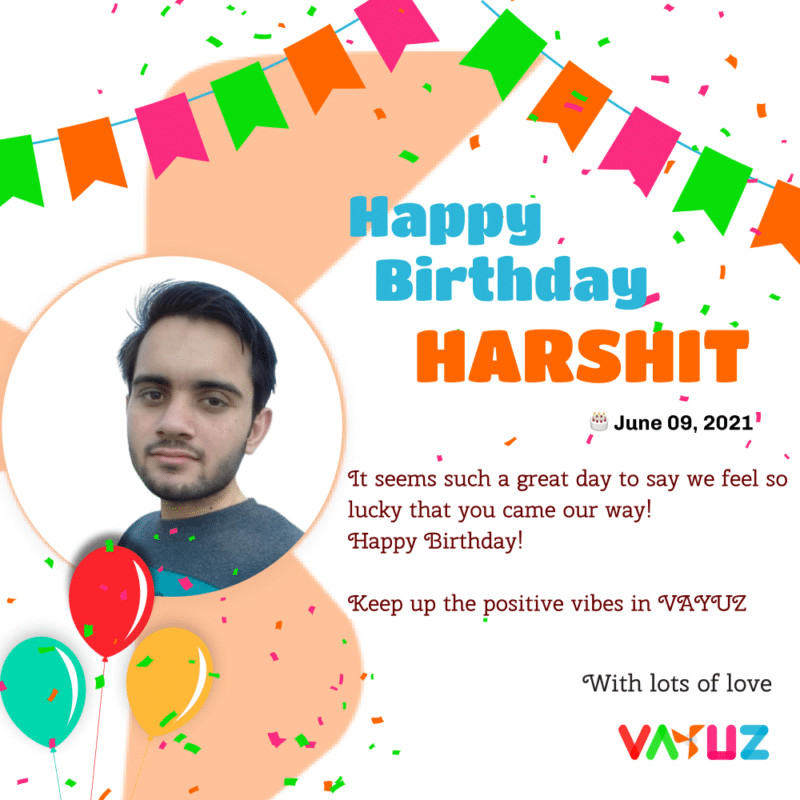 MEET OUR BIRTHDAY BOY HARSHIT

HARSHIT BHARGAV
(Product Engineer)
HARSHIT BHARGAV, IS OUR FUN-LOVING AND HELPFUL PRODUCT ENGINEER WHO HAILS FROM AMROHA!
All dressed up for Exordium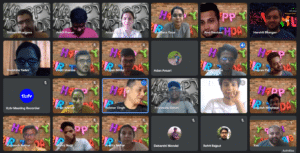 In the initial years of life he wasn't able to celebrate birthdays due to summer vacations but now is slowly covering up, this time around of course the celebration being virtual! A last-minute decision change from aBBA to a BCA is what bought Harshit to the coding space and he hasn't looked back working on technologies such as PHP, Node, Meteor and a lot more! A few months ago he transitioned from an intern to a full-time employee and though his Line Manager is tired of hearing" #A r r e s i r " he couldn't be more grateful for having this young gem in his team!
B e s t  W i s h e s  F o r  Hi s  F u t u r e.
Q & A Session With Harshit Bhargav
Q.1 Best Memory of Harshit life.
Ans. Travel with friends to Nanital in 2018.
Q.2 Best Memory In VAYUZ.
Ans. First day at VAYUZ and interaction with everyone.
Q.3 Harshit Motivation.
Ans. Harshit's elder sister is his biggest motivation for him.
Q.4 Harshit Ideal and support system
Ans. His parents are his support system in his life and in VAYUZ Manoj and Ankit Arora are his idols.
These are some things that Harshit likes.
Favorite movie of Harshit – M.S. Dhoni: The Untold Story
Favorite Cricketer – Mahendra Singh Dhoni
Favorite Food – Chole Bhature
Favorit Fruit – Banana
IN VAYUZ – : We have hashtags for Harshit.
#alwayscrying – Adan
#Mr.Poet – Syed
#alwayssmiling – Shobita
#goodleader – Akhil