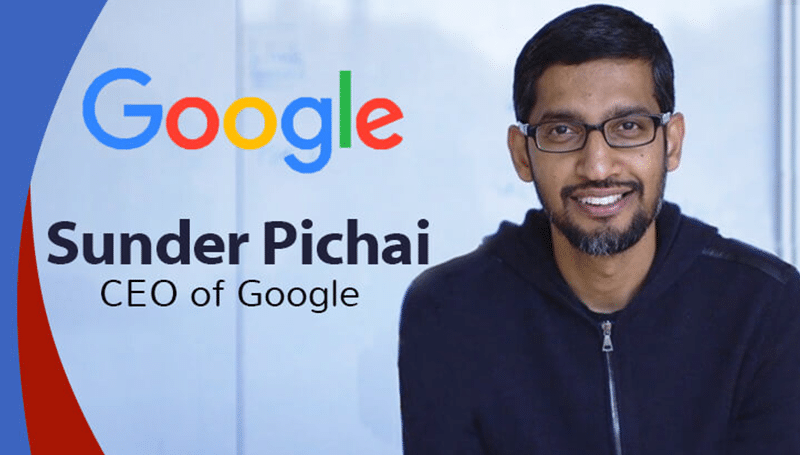 Google announces a $10B digitization fund to accelerate the Indian economy.
Google announces its plans to invest $ 10 billion in India over the next five years as the search giant helps accelerate the adoption of digital services in the overseas market.
Google's CEO Sundar Pichai, today unveiled Google for India's digitization fund, through which the company is investing in the country.
"We will do this through a mix of equity investment, partnership and operations, infrastructure, and ecosystem investment. This is a reflection of our confidence in India's future and its digital economy, "he said at the company's annual event focusing on India through video conferences.
The investment will focus on four areas:
Enabling affordable access and information for every Indian in their language, whether it is Hindi, Tamil, Punjabi or any other, 

Creating new products and services that are deeply relevant to India's unique needs 

Empowering businesses as they want to continue their digital transformation. 

India is a major overseas market for Google, leveraging technology and AI for social well-being in areas such as health, education, and agriculture, where search, YouTube, and Android Many of its products and services have encroached upon many of the entire online population. A nation of 1.3 billion people has emerged as perhaps the last great untapped growth market for American and Chinese giants.
Today more than 500 million people in India are online and more than 450 million smartphones are in active use in the country.
India-born Pichai said, "There is still more work to be done to make the Internet cheap and useful for one billion Indians … to inspire and support all the new generations of India for all the languages ​​of India Voice input and computing have to be improved. "
Google, like every other American tech giant, makes only a portion of its revenue from the world's largest Internet market. But this is not a priority for any American or Chinese tech giant in India who is currently searching for the next hundreds of millions of users in developing markets.
Facebook, which competed Google and Amazon in India, invested $ 5.7 billion in Reliance Jio Platform, the top telecom operator in the country, to digitize 60 million mom and pop stores in the country in April this year.
Reliance Jio Platform, a four-year-old subsidiary of India's most valuable firm Reliance Industries, has raised more than $ 15.7 billion since the second half of April from 12 high-profile investors.
During his visit to India earlier this year, Amazon founder and chief executive Jeff Bezos said the e-commerce giants were raising an additional $ 1 billion in India, bringing the company's commitment today to $ 6.5 billion.
Google's announcement is also made at a time when India is seen closing its doors for Chinese companies. New Delhi last month banned 59 apps and services developed by Chinese companies. Those banned include BiteDance Tickcock, Alibaba Group's UC Browser, and Tencent's WeChat. Some industry players believe that the ban will help the American tech giants face less competition as well as expand their net across India.
In April this year, Prime Minister Narendra Modi's government amended its FDI policy to require all neighboring countries, including China, with which it would seek approval from New Delhi for its future deals in the country. Shares the boundary.
Dozens of Indian unicorn startups in India, including unicorns Zomato, Swiggy, and Paytm, counted Chinese investors as some of their biggest backers, with New Delhi's move resulting in additional difficulties in raising future capital. May have to face.
A foothold in India has also become more important for American technology giants who have largely stopped doing business in China. Earlier this month, Google said it dropped plans to offer a new cloud service in the world's largest Internet market.
India's Electronics and Information Technology Minister Ravi Shankar Prasad said that Google was "trying to invest a substantial amount in India's digital transformation." "I am very happy that Google is recognizing India's digital innovation and the need to create further opportunities," he said.
Google has supported several startups in India to date including Bangalore, headquartered hyperlocal delivery service Dunzo. In May, the Financial Times reported that Google was in talks with Vodafone Idea, the second-largest telecom operator in India, to acquire a 5% stake in the company.
Google's head of India Sanjay Gupta said that the company's new $ 10 billion commitment in India today will shape the future of many of its products and services in the country. He said, "We are trying again to partner ourselves deeply and help India become a truly digital nation."