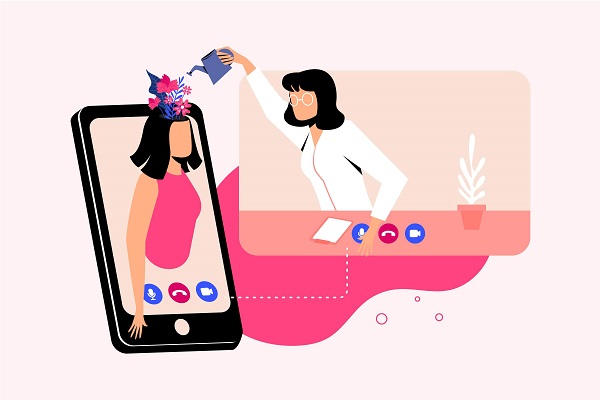 Four Ways Technology is Helping Mental Health
Mental illness has historically been brushed under the carpet and considered as a taboo subject. Thankfully, times are changing. With many celebrities and even royalty, people have become more open about discussing depression, anxiety, and mental illness, sharing stories about their own mental health challenges. As society is becoming more enlightened about mental illness, technology is becoming an important part of providing solutions to maintain and improve mental health.
The following highlights four technologies that are assisting in the treatment of common mental health conditions.
1. Virtual Reality
VR is a relatively new field, but progress is fast, and it is becoming increasingly clear that virtual reality technology has an important role to play in the field of mental health. VR headsets can help desensitize patients suffering from post-traumatic stress disorder, by recreating their personal triggers. This helps them to develop coping techniques in the safe environment of their own home or a therapist's office. VR can also help patients suffering from depression, anxiety, and other disorders.
2. Mental Health Apps
There is an app for everything these days, from shopping lists and banking apps, to apps for productivity and weather forecasting. Mental health apps, however, have proven to be very useful. The very first apps appeared around 2009 and since then, many more have been developed.
Apps can be used anywhere, as they are tied to a mobile device rather than a desktop computer. This portability makes them incredibly useful, especially for the younger generation, who are more likely to suffer from stress and anxiety.
Mental health and wellness apps tend to focus on three key areas: mood, stress, and anxiety. Apps come and go, as you might expect, but the most popular apps include Calm, Moodnotes, Headspace, Pacifica, and Talkspace. Take a look at those websites and download the apps to your phone.
3. Help with Anxiety
The top-rated app, Calm, is free to use, although you can pay an upgrade fee if you want to take advantage of all its features. This app, which was released in 2017, helps people suffering from anxiety using guided meditation, breathing programs, and techniques to improve mindfulness. You can even listen to relaxing sounds and soothing bedtime stories if you are stressed and unable to sleep. Pacifica, another useful anxiety-focused app, is also free to use. This also teaches mindfulness meditation techniques and has mood tracking exercises.
4. Mood Apps
Moodnotes is the top-ranking mood app. If your moods are up and down and you are struggling, downloading Moodnotes could help you spot a pattern to your moods and boost self-awareness. Moodnotes has a mood journaling feature and it helps you to avoid annoying thought traps. The app, which was released in 2015, is not free, but at $3.99, it's very affordable. Daylio is another useful mood tracking app; this one is free to use.
If you are struggling with stress, don't worry, as there are plenty of apps that can help you find relief. iCBT is a top-ten rated app for stress relief. The app, which was released in 2010, costs $5.99/month to use. It uses cognitive behavioral therapy to change your distorted thought patterns. You can also use the app to log stressful events, outcomes, and thoughts, so you can spot patterns.  Apps allow users to self-treat mental health disorders, but they work best when used in conjunction with professional counseling and therapy.
We have always focused on the idea 'Please Reach Out in case of Mental Health Issues' though the problem at hand remains to be the lack of resources or the lack of understanding around it. In today's time wherein there are networks for basically everything it is high time a Social Network promoting Mental Health and bridging the gaps in this space is made available to the people. Fortunately, we do have a solution in place, BITOVN (www.bitovn.com) can at the very base help establish a Community Centric solution, the questions like who should do it, who actually controls it or is this an anonymous ecosystem altogether definitely need to be answered. If you have the answers to these and agree with the idea of a Network around Mental Health, please do reach out to us. .