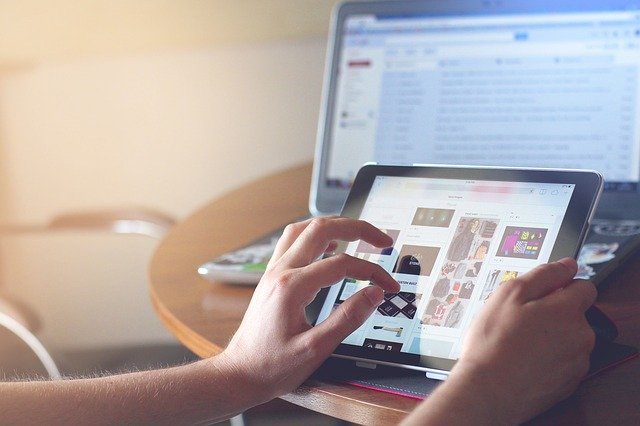 Build your successful business online | Woo-commerce
More than a quarter of websites run on WordPress. There is a good reason for this – WordPress is easy to use and free.
If you are wondering how to start an online store, then you must read this guide. It will tell you how to build a powerful e-commerce site with the world's most popular web platform.
How to start an online store with WordPress in 7 easy steps.
1. Use Personal Passion To Fuel Niche Selection
Almost every successful entrepreneur I have crossed paths with the fact that passion is the secret ingredient enjoying high roller lifestyles. And it takes a lot of passion to build an online store – it takes years of effort.
To find a product that overlaps with your personal passion:
Analyze your previous shopping habits. Why do you buy the items that you make, and which excite you the most?
Sample a few different product categories. Is there something in your local department store that lights you up?
How do you want to affect people's lives? What products can you sell to impress others in this way?
What are you doing in your spare time? How can you monetize these hobbies from your online store?
The more specific your location is, the more you will be able to let your passion shine through online and offline.
2. Catchy Domain Name
Your domain name is how your customers search your website. If they hear about you somewhere, will it be easy for you to remember their name? Will it be easy for Google to use your domain to know what your site sells?
To identify how I recommend choosing a domain name:
Do keyword research. These will be helpful for ranking on Google.
To reduce mistakes by customers, keep your domain short.
Protect all domain extensions (.com, .net, etc.).
Avoid multiple spelling words. For example, "site" and "vision" make similar sounds on phones.
3. Nail Down Your Business Plan
When you learn to start an online store with WordPress, you need to create a comprehensive business plan for your company, which is exactly how it informs you:
Choose products to sell,
Receiving list
Creating your website
Marketing your website,
Your market share is increasing,
Remaining in accordance with legal requirements,
Handling taxes and other operating costs.
Even if you do not need an outside investor to fulfill your dream, a plan will help you stay on track and focus your efforts. You will also find that as you write your business plan, other problems and ideas that have not come to you will help you focus your efforts in a more productive way.
4. Set up WooCommerce
WordPress forms a powerful foundation for your site. WooCommerce transforms your WordPress site into an e-commerce powerhouse – and the base package is free. Even without paid plugins, you can apply the best elements of e-commerce design to all your important pages.
Listing your first product for setting up and selling WooCommerce is not complicated:
Choose a host for your site that offers a package designed for WordPress WooCommerce.
Download and install the WooCommerce plugin for WordPress.
Answer the setup wizard questions to get your site up and running in less than 5 minutes.
Select, install and customize a WordPress theme fully compatible with WooCommerce.
Use the Products tab in your WordPress Admin Center to add your first product. It will guide you through the process, step by step.
5. Selecting a WooCommerce Friendly Theme for WordPress
Your theme determines the overall layout and experience of your site. Want to open an online eCommerce store using your woo-commerce plugin? We put together a list of the best Woo-Commerce WordPress themes. Each theme is 100% free and ready to be set up to create amazing online stores where you can sell digital or physical goods worldwide. WooCommerce is the most popular e-commerce solution in the market for WordPress extensions, helping millions of people build online businesses. Each theme is fully functional with the latest Woo-Commerce plugin. Creating an online store is as easy as with a free eCommerce solution. 5 Best Free Woo-commerce Themes
6. Attract With Content and SEO
Here's how you can use SEO friendly content to score new customers:
Take keywords from your business plan and put them into a tool such as to see which keywords trigger product ads.
Do additional research to find appropriate keywords for each product, or category on your site.
Be highly selected when choosing your first keywords, I focus on the top ten and then go from there.
Create blog articles that teach how customers can use your products. Pay attention to helpful things. Taking complex answers and breaking them down into easy-to-understand guides will go a long way.
Make sure that every page on your site is appropriate:
Page headline,
Meta Description,
URL slug,
Image total tag,
Content that is easy to read.
Find bloggers who do product reviews and ask them to review or cheapen your stuff.
7. Grow Traffic with Facebook Ads
Who do you trust when you are shopping for a product or service? Chances are, you will ask some of your friends what they have and whether they love their products. Social selling is a way to capitalize on the tendency of a shopkeeper to trust his friends and family.
Advertise your brand's Facebook page, or promote a Facebook advertisement for a particular page of your website is a great way to inject your brand into your customer's newsfeed.