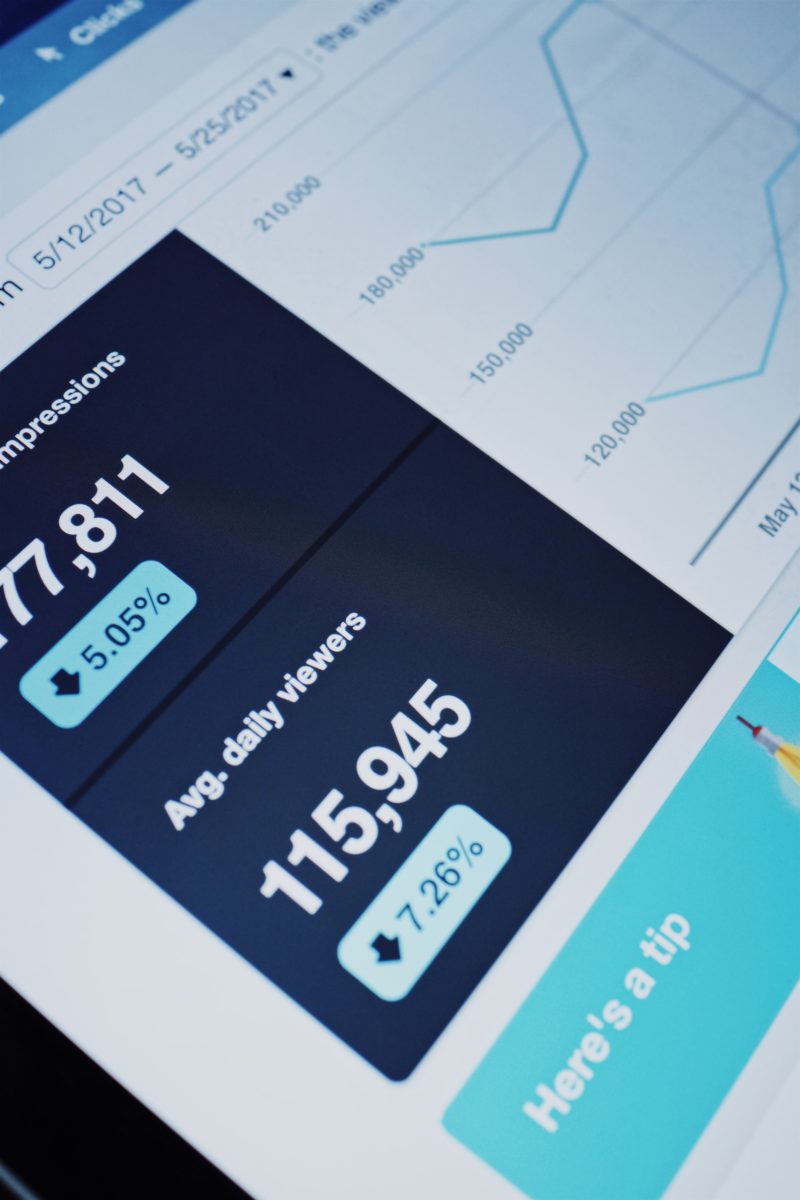 App Analytics and how they can grow your business
With the mobile app ecosystem exploding, the app analytics tools have also matured. Keeping a track of how many people download your app, number of transactions or app reviews is important. But these are definitely not enough.
To know how well your app is doing, you need to keep a track of how, when, where and what kind of audience is using your app.
Your users may not be using your app exactly like you imagined they would and this is where app analytics tools play a vital role. Analytic tools enable app developers and marketers to understand their users' behavior, improve the user experience, keep a check on the product/services in demand. Though not everyone / every app may have the same objectives and would also largely depend on which stage you are at and the KPIs involved at that level.  
These tools are available at multiple price points for different categories of users with various analysis abilities. Here's a roundup of tools that you might want to look at if you're an app maker.
#1 Google App Analytics
Google Analytics has become synonymous with app analytics lately. Every app, as a default choice, has Google Analytics implemented to measure user interactions and optimize app experience. 
Google Analytics by default, gives you data like the number of users and sessions, session duration, operating systems, device models, geography and more. However,  you can get more detailed information about your apps and users by implementing them separately.
#2 Apple App Analytics
Apple App Analytics can provide some unique data about your iOS apps which other third party tools cannot. A unique factor is the ability to track users by Apple ID instead of device type or arbitrary assigned IDs. This ensures that your usage data is precise and complete. 
It will tell you the marketing channels that deliver the highest impact in terms of downloads, revenue, and app usage. You can also see the number of times your app icon has been viewed on the App Store. You'll find data on retention, active sessions, number of devices, crash analytics and more.
#3 Clevertap
VAYUZ is an official partner with Clevertap. One of the strengths of Clevertap is its robust suite of segmentation tools. With Clevertap, you can find the number of people using your app real time. You can also view the new vs. repeat user count.
You can slot them into multiple segments and set triggers that dynamically move them from one segment to another based on preset behavioral conditions. Users can configure push notifications or emails on triggers. You can integrate Clevertap with your app code, create custom events, set up event-based funnels and track user behavior. Compare segments to see which product features are performing better.
Connect with us here, to make your mobile app powerful with Clevertap.
#4 Countly
Countly is a real-time, open source mobile analytics and marketing platform. You can self-host Countly on your own infrastructure. Being an open source nature of the tool you can even create your own plug-ins and gain in addition to other off-the-shelf solutions.
With Countly you can increase loyalty and engagement with push notifications, tracking session frequency/custom events/geography/devices/individual users, real-time crash reporting for all mobile platforms and more.
#5 Flurry Analytics
Flurry, let's you track data for multiple apps on both iOS and Android platforms. You can compare the different versions of the same app and their performance against each other. Track in-app actions of your users, understand/visualize usage trends, and run analysis.
Segmentation on a user's actions is done by app version, usage, install date, age, gender, language, geography and acquisition channel. The user can also see the bottlenecks in navigation which can increase the bounce rate.
Flurry Personas, populated by users exhibiting common usage patterns, can also help you understand user interest and intent and even predicts user's age and gender.
#6 Localytics
Localytics offers a comprehensive set of session and usage data. You can find out data on session length, average sessions per user and number of sessions. You can use raw, unsampled data collected in real time along with extremely flexible filters to run custom analysis inside the app.
This data also reports the type of content/activity that the users are drawn to.  Also find out how your app stacks up against the competition.
#7 Firebase Analytics
Acquired by Google, Firebase has now grown into a comprehensive app analytics and growth platform from a real-time database. With Firebase you can get unlimited reporting on event types, users engaged, popular features, attribution, and revenue.
Use Firebase SDK to find out more data on events, user properties, conversion rates, audiences. You can use this insight to run PPC ads on Google platforms. Also you can integrate your data with BigQuery to run your own data analysis. You can create custom dashboards and visualize your data in any way you want.
#8 Mixpanel
Mixpanel allows you to create custom events and track the data inside your app. With Mixpanel you can find out the user engagement and user attrition rate. You can engage users through push notifications/emails, create custom audiences, set up triggered notifications, run A/B testing on your messages and more.
Its small footprint and smart algorithm optimizes the amount of data sent and ensures that your app doesn't face bloat and that its performance is snappy.
#9 Amazon Mobile Analytics
With Amazon Mobile Analytics, you can measure app usage, app revenue, new vs. returning users, user retention and custom in-app behavior events.
Amazon Mobile Analytics allows you the option to easily export raw data into Amazon S3 and Amazon Redshift to carry out custom analysis. You can use Amazon Pinpoint to run campaigns with data available from Amazon Mobile Analytics, for improving user engagement, fine tuning your messaging strategy, and tracking the results.
If there are Analytic Tools that work well for you, feel free to share them with us in the comments below.