What are the best FREE tools for Email Marketing?
With every passing day there comes a new marketing trend for the marketing world to hop on and get going with their marketing plans but do you know? That there is one marketing trend that never goes out of trend and plays a major role in the world of marketing i.e., Email Marketing. In fact, email continues to be the top channel for content marketing with both B2C and B2B marketers. According to numbers around 87% of B2B marketers and 77% of B2C marketers use it to nurture their audience. 
Email Marketing plays a big role in amplifying your other marketing sources to be it social, blogs, videos, etc. Now with all the information in the picture, there are a lot of challenges and one of them is the time and efforts it takes for the marketers to construct a mind-blowing email from scratch. Without efficient tools, marketers may end up spending a lot of time creating and sending out emails that don't exactly look stunning which in turn hinders the visibility and traffic that your advertisement will get. 
A lot of businesses settle for mediocre emails as they don't want to spend capital on a tool but that is wrong, the tools don't have to be an expensive commodity as there are a lot of free email marketing tools that can help you save time and money.
Below there are some free tools to help you out with your email marketing and to help you make some impressions:
1. HubSpot Email Marketing
HubSpot is best known for its marketing automation platform, and they launched a free email marketing tool that can support a lot of small businesses' transactional email requirements.
2. Sender
Sender lets you create stunning newsletters without any HTML knowledge. Just choose from a template and customize it with elements like images, videos and text.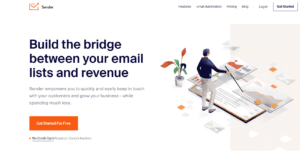 3. Sendinblue
Sendinblue is a marketing communication platform that features both email marketing tools and additional functions such as customer relationship management and landing page creation. With over 70 design templates, Sendinblue's email design functions make it easy to create a great-looking email.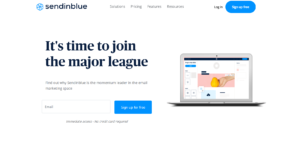 4. Omnisend
Omnisend is a sophisticated e-commerce marketing platform that integrates all your communication platforms in one place. Its free plan includes the only email. It allows you to automate your email delivery using behavioral triggers and easily time your communications based on your customers' convenience.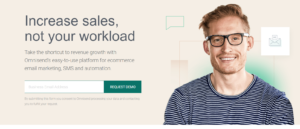 5. SendPulse
SendPulse is a multi-channel marketing platform, but its email marketing feature is the most popular. It comes with a ton of professionally-designed email templates that you can easily customize using a drag-and-drop editor.