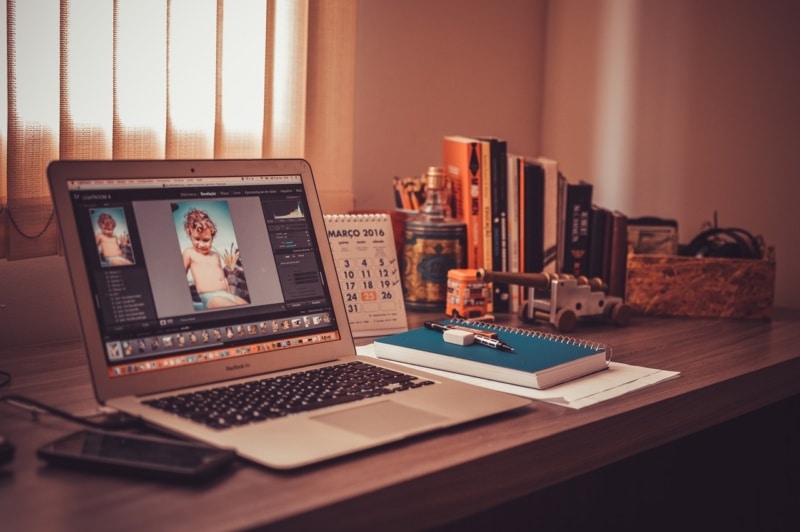 Airbnb Inc. is finally going public. The online accommodation marketplace said today it expects to become a publicly-traded company during 2020.

The press release was made pursuant to securities law and gave no details about the exact timing of the IPO or its size. But it came a day after the company published an update on its prospects.

As our community has grown, our business has thrived," the update read. "In the second quarter of 2019, Airbnb recognized substantially more than $1 billion in revenue. The second quarter of 2019 marked the second quarter in our history in which Airbnb revenue exceeded $1 billion."
Apple's new iOS 13 updates are now available to download on compatible iPhones today, with an iPhone 6S release to follow soon. The biggest new addition is Dark Mode, which allows everything from iMessage, Photos, and Settings to switch to a much darker theme throughout the operating system.
Third-party apps will be able to take advantage of Dark Mode to automatically switch to darker themes when it's enabled in iOS 13, and there's even a switch that can be toggled in the Control Center if you want to adjust from the default white to black at nighttime. The second-biggest noticeable feature is a new swipe mode on the keyboard, which allows you to swipe words for faster typing.
Apple released iOS 13, the new major version of iOS. This isn't a groundbreaking release that is going to change the way you use your phone. But Apple has done some tremendous work across the board to improve some low-level features, as well as most Apple apps.
In many ways, iOS 13 feels like a quality-of-life update. In developer lingo, quality-of-life updates are all about refining things that already work. It helps you save a second here, do something more easily there.
After a week that saw renders, photographs, and even a couple of hands-on videos reveal much about Huawei's latest flagship phones ahead of their announcement, the Mate 30 series is now official, starting with the Mate 30 Pro and the Mate 30.
The announcement of the Mate 30 series comes at a difficult time for Huawei, whose presence on the USA's entity list prevents US companies from doing business with the Chinese firm. Google said last month that these phones won't ship with Google's apps and services, nor will they come with the Play Store pre-installed, which is how most Android users outside of China download their apps.

Data management company WANdisco Plc is debuting a new tool that makes it possible for organizations to analyze on-premises data while it's being migrated to the cloud.
WANdisco said its LiveAnalytics offering helps to ensure "uninterrupted business insights" as companies move data from on-premises environments such as Hadoop to cloud-hosted analytics services such as Spark. The service is unique in that both migrated and migrating data is made continuously available for analysis.
Software development platform GitHub Inc. is making it easier for security researchers to identify vulnerabilities in the code it hosts after acquiring a company called Semmle Ltd.
Semmle has built what GitHub says is a "revolutionary code analysis engine" that works by performing "variant analysis" on entire codebases to spot mistakes that might create a vulnerability.
This kind of code inspection is normally performed manually by security researchers using tools such as grep or AWK through an integrated development environment. It's usually a cumbersome process, and it requires that the security researcher has both deep bits of knowledge of the codebase and a good understanding of various threat models.
The Factom Protocol, a distributed product from distributed ledger technology developer Factom Inc., announced today that one of its operators, De Facto, has launched a new portal for the cloud.
The product, Factom Pro, is a cloud-based portal designed to secure business data using the Factom blockchain, anchored to the bitcoin and Ethereum public blockchains, at a fixed price of a penny per write.
The Factom Protocol itself is an enterprise-grade, open-source, developer-friendly blockchain protocol that uses the Factom blockchain to record data in an immutable and independently verifiable manner. At the same time, data stored on the blockchain is privately secured so that only authorized parties can retrieve the data, but third-party auditors can still verify authenticity.

German fintech startup Neufund today launched its equity-linked tokenized public offering platform after gaining regulatory approval to do so from Liechtenstein.
Founded in 2016, Neufund has built a blockchain-based platform that allows companies to raises funds through equity-linked token issues. Equity token raises involve a company offering tokens or coins linked to equity in the company, in contrast to a traditional initial coin offering that, legally in the U.S. at least, is not meant to be linked to equity unless registered as traditional security.
Startup Aliro Technologies is emerging from stealth today, landing $2.7 million in a seed funding round for its mission to democratize quantum computing.
Flybridge Capital Partners led the round, which also saw the participation of Crosslink Ventures and Samsung NEXT's Q fund.
Aliro began its life as a project at Harvard University's quantum computing lab. There, its founders built a dedicated software-as-a-service platform that makes it possible for any developer to get started in quantum computing, regardless of the hardware being used.
for previous TechBits, click Here.