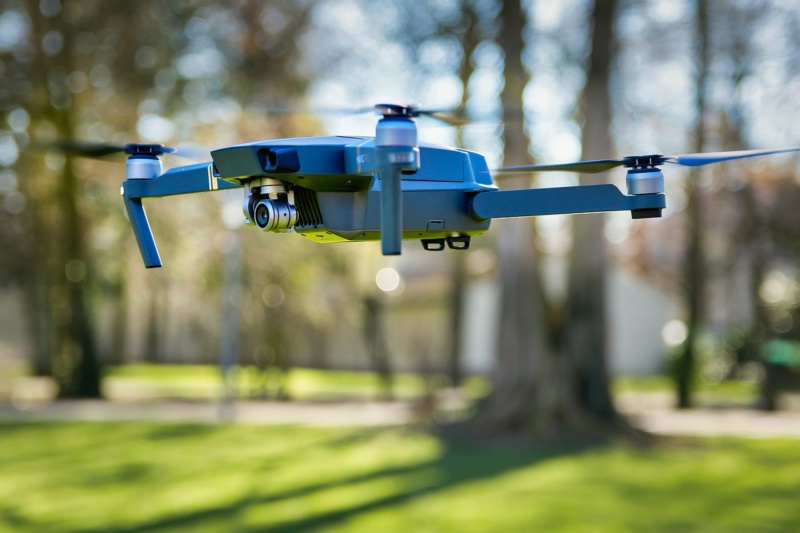 Anyone who's tried to swat a pesky mosquito knows how quickly the insects can evade a hand or fly swatter. The pests' compound eyes, which provide a wide field of view, are largely responsible for these lightning-fast actions. Now, researchers reporting in ACS Applied Materials & Interfaces have developed compound lenses inspired by the mosquito eye that could someday find applications in autonomous vehicles, robots or medical devices.
Compound eyes, found in most arthropods, consist of many microscopic lenses organized on a curved array. Each tiny lens captures an individual image, and the mosquito's brain integrates all of the images to achieve peripheral vision without head or eye movement. The simplicity and multifunctionality of compound eyes make them good candidates for miniaturized vision systems, which could be used by drones or robots to rapidly image their surroundings. Joelle Frechette and colleagues wanted to develop a liquid manufacturing process to make compound lenses with most of the features of the mosquito eye.
University of Utah engineers develops a thin, lightweight lens that could produce slimmer camera phones, longer-flying drones.
The new wave of smartphones to hit the market all come with incredible cameras that produce brilliant photos. There's only one complaint — the thick camera lenses on the back that jet out like ugly bumps on a sheet of glass.
But University of Utah electrical and computer engineering researchers have developed a new kind of optical lens that is much thinner and lighter than conventional camera lenses that also works with night imaging, a future boon for smartphones that could flatten those unsightly "camera bumps" as well as for drones and night vision cameras for soldiers.
British chipmaker Arm Ltd. today said it's adding an "Arm Custom Instructions" feature set to its latest Armv8-M architecture.
The idea is to give customers a way to add special instructions for specific embedded and "internet of things" applications to its central processing units. The Armv8-M architecture is the basis of Arm's current family of M33 Cortex-M low-powered processors (below), which are used in a range of IoT and mobile devices.
Arm's business model is notably different from other chipmakers in that it licenses the designs of its chips to partners, which then builds the actual hardware themselves. Many of those partners want to adopt Arm's designs so they can build processors that are specialized at particular tasks, offering increased performance and more efficiency.
The latest addition to Amazon Web Services Inc.'s ever-growing selection of cloud instances is a pair of beefy bare-metal servers aimed at enterprises running SAP SE applications.
The machines, unveiled today, are joining the EC2 High Memory instance family AWS launched last year. They both pack eight Intel Corp. central processing units with a 2.7-gigahertz base clock rate and a combined 448 processing cores.
The main difference between the two instances is memory allocation. AWS said that the first, dubbed 18tb1. metal packs 18 tebibytes of memory while the bigger 18tb1.metal is configured with a hefty 24 tebibytes.
NexTech AR Solutions Corp., an augmented reality publishing solutions company, announced today that it has begun working with Google LLC to launch a series of 3-D advertisements using its immersive display platform for clients.
The company will use its proprietary 3-D asset creation technology, previously designed for augmented reality WebAR solutions, to create content for Google's new 3-D "Swirl Ads" platform.
Swirl is a 3-D format for advertisements launched as Google's first foray into immersive ad formats. It is designed to allow advertisers to bring 360-degree assets to mobile devices so that customers can educate themselves before making a purchase. With Swirl, consumers can directly zoom in and out, rotate a product or play an animation.
Microsoft Corp. and Pivotal Software Inc. are making it easier for developers to build microservices-based applications atop the Spring Boot framework.
The companies today launched a private preview of a new service called Azure Spring Cloud. It's a fully managed and production-ready Azure cloud service that can be used to build scalable microservices without worrying about the supporting information technology infrastructure.
Spring Boot is a simplified version of Pivotal's Spring Framework for building Java-based microservices, which are the components of modern, cloud-native applications.
For previous TechBits, click Here.