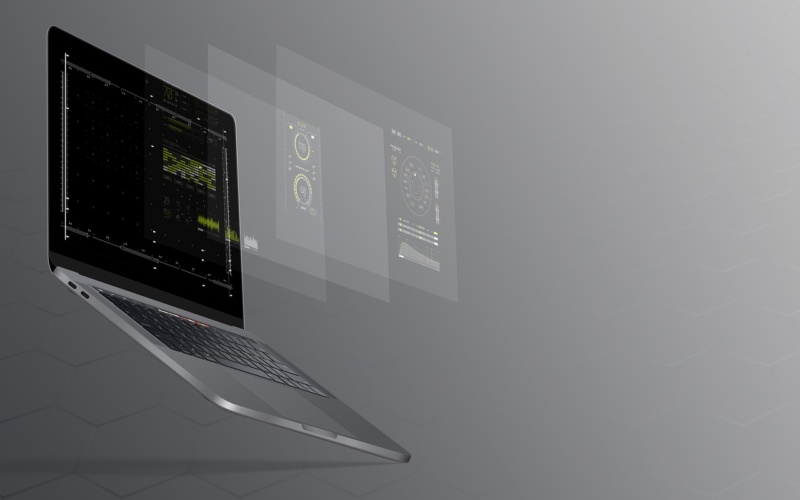 For years now, Apple's been judicious with its macOS updates. Understandably so. Given the massive online outcry every time Facebook changes the placement of a button, it's in UX designers' best interest to keep changes gradual and subtle. These days, the overarching philosophy of operating system design seems to be more about guiding the user's hand and making pronounced changes over time.
By the standard of annual consumer electronic upgrades that Apple has played a key role in perpetuating, updates to macOS have, perhaps, been too subtle to foster the same sort of excitement. And honestly, that's perfectly fine. If a laptop is a flashy new car, the operating system is the great steering wheel that doesn't whiff out the window while you're driving.
Shuttle startup Via and the city of Cupertino are launching an on-demand public transportation network, the latest example of municipalities trying out alternatives to traditional buses.
The aim is for these on-demand shuttles, which will start with six vans branded with the city of Cupertino logo, to provide more efficient connections to CalTrain and increase access to public transit across the city.
While it's true that many parents are doing their best to reduce screen time as much as possible, there's something to be said for the Kindle Kids Edition. The best and worst things about the device are its limitations. It's purpose-built for reading, and that's about it.
For that reason, the Kindle line makes a lot of sense to get the kid treatment. Kids can't really play games or get into too much trouble on the E Ink display — not any more than they'd be able to get into at the local library, at least. The Dewey Decimal system is a gateway to all sorts of shenanigans.
Missing out on a month's rent because you can't find a tenant is a huge loss. Searching for someone to fill a home takes work, while property managers are incentivized to price your place too high, leading to costly vacancies.
But new startup Doorstead wants to take on the risk and the work for you. It acts as a property manager for single-family homes, but guarantees you rent at a specific rate starting in a certain number of days, even if it can't fill the house or apartment. It also handles all the algorithmic pricing, advertising, tenant interviews, repairs, maintenance, leases and online payments in exchange for 8% of the rent. Owners just sit back and receive the money, making it much easier to profit off of distant real estate. The startup claims to earn users 3% to 9% more than other property management models.
Intel Corp. has a new family of desktop processors aimed squarely at data scientists, architects, developers and other power users who work with hardware-intensive applications.
The W-2200 series, unveiled today, consists of eight 14-nanometer central processing units ranging in price from $294 to $1,333. The CPUs cost between 40% and 50% less than their respective predecessors in last year's W-2100 lineup, while providing about 10% better performance.
The drastic price drop is likely a response to the pressure Intel is facing from Advanced Micro Systems Inc. in the desktop CPU market. AMD has been steadily chipping away at the company's industry leadership with its Threadripper processors, some of which outperform their Intel counterparts. Its most recent win came last week when Microsoft Corp. announced that AMD silicon will be included in the new Surface Laptop 3.
The Department of Urban Planning and Municipalities of the United Arab Emirates announced today a partnership with Tech Mahindra Ltd. to build a distributed ledger blockchain technology solution to track land registry records.
Tech Mahindra, an information technology firm headquartered in India, will build the blockchain registry for Abu Dhabi's land development strategy.
By using a blockchain, the UAE expects to enhance customer experience by increasing transparency and traceability of records, the security of those records and trust in archival authority. Tech Mahindra also claims that it will greatly reduce the processing time related to land registry related transactions.
End-to-end traceability is coming to seafood exports from India with help from a distributed ledger blockchain project announced today by Wal-Mart Stores Inc.
The project is intended to bring transparency and efficiency to shrimp shipments from the state of Andhra Pradesh and shipped to select Sam's Club locations in the United States.
Food safety and ethical sourcing have been a big deal for exports from India in recent years. In April and September last year, the U.S. Food and Drug Administration rejected imports of seafood from India because of the presence of the harmful bacteria salmonella and antibiotics toxic to humans. Exports of shrimp and seafood from the west coast of India faced a ban in the U.S. because of unethical capture methods that would endanger sea turtles.
for previous TechBits, click Here.