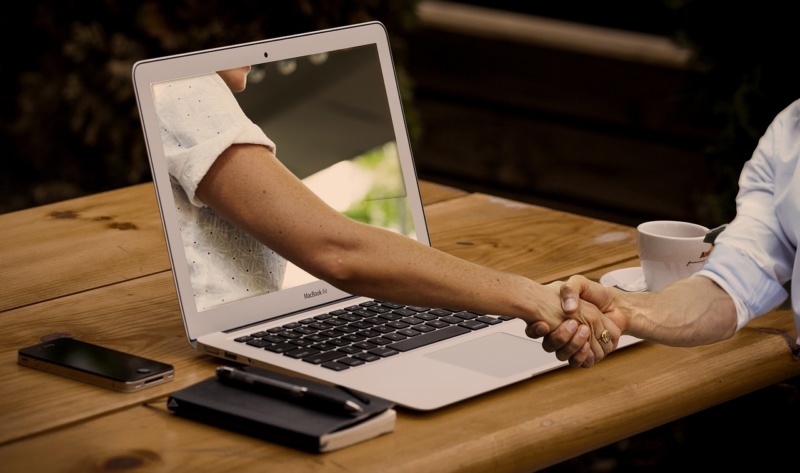 Beginning today, Amazon will be rolling out a news aggregation app for Fire TV users in the U.S. The app serves up a customizable news experience from a number of different outlets. The list includes nearly 20 names (a number of which are Yahoo sub-sites), including bigger partners like Reuters, CBS, Sports Illustrated and HuffPo.
As Slack has grown in popularity, one of the company's key differentiators has been the ability to integrate with other enterprise tools. But as customers use Slack as a central work hub, it has created its own set of problems. In particular, users have trouble understanding which apps they have access to and how to make the best use of them. Slack announced several ways to ease those issues at its Spec developer conference today.
Andy Pflaum, director of Slack platform, points out there are 1,800 app integrations available out of the box in Slack, and developers have created 500,000 additional custom apps. That's obviously far too many for any user to keep track of, so Slack has created a home page for apps. Called App Launcher, it acts a bit like the Mac Launchpad — a centralized place where you can see your installed apps.
Arm Ltd. today pulled back the curtains on its latest batch of chip designs, which includes two neural processing units optimized to run machine learning models and a graphics processing unit aimed at mid-range phones.
NPUs have become a staple feature of premium handsets in recent years. There's one in the A13 Bionic system-on-chip that drives Apple Inc.'s latest iPhones, while Google LLC and Samsung Electronics Co. Ltd. ship AI-optimized silicon with own their flagship handsets. But cost constraints have so far prevented the technology from being widely adopted in devices on the lower rung of the price ladder, which is what Arm hopes to change.
The Ethos-N57, the first of the new NPUs, can perform up to two trillion operations per second at a 1-gigahertz clock rate. It's designed for use in mid-range phones and smart home hubs. The Ethos-N37, the other NPU, maxes out at 1 trillion operations per second and targets entry-level handsets as well as connected devices like security cameras.
Blockchain.com Ventures, the venture capital arm of the blockchain development company Blockchain Luxembourg S.A., today announced an equity investment in the digital ledger blockchain gaming company Enjin.
Enjin provides blockchain infrastructure for gaming companies, which enables developers to integrate tradable virtual assets into their games, apps and other software. Oddly, the companies declined to say how much the investment was.
Big data analytics company Splunk Inc. early today announced the general availability of its new Data Fabric Search and Data Stream Processor capabilities in the on-premises and cloud versions of its Data-to-Everything Platform. The goal, it said, is to enable federated search and stream processing at a massive scale.
Announced at its annual .conf19 event in Las Vegas today, the Splunk DFS is intended to accelerate and streamline data analytics experiences by weaving together insights from multiple massive datasets into a single view. It's essentially a more powerful search tool for organizations that run multiple data stores and can't always find the information they need.
Splunk DSP, meanwhile, is a real-time stream processing tool that gathers high-velocity and high-volume data from multiple sources as it's created, turns that information into insights and then delivers the results within the Splunk interface.
The Aruba networking unit of Hewlett Packard Enterprise Co. today is making what it calls its biggest switching announcement in two years, introducing new hardware, software, and analytics that are designed for campus-wide deployment in far-flung networks.
The Aruba CX 6300 Series fixed-configuration and CX 6400 Series modular access, aggregation and core switches feature custom application-specific integrated circuit and an updated AOS-CX operating system. The updated OS is based on the cloud-native principles of high scalability and programmability via application program interfaces.
Also new is the Network Analytics Engine, embedded analytics and automated processor that's intended to speed troubleshooting performance issues and solve common network problems
Adobe Systems Inc. today announced some updates to its Magento Commerce platform that's used by small and medium businesses to run their e-commerce operations.
Adobe acquired the open-source Magento platform for $1.68 billion last year. The Magento Commerce platform is an online retail system that had processed $155 billion in annual sales for merchants at the time of the deal.
Magento Commerce is used by companies to create and maintain online storefronts using an integrated set of tools. In addition to its basic features, Adobe has since thrown in a number of new features designed to help merchants run their day-to-day operations more efficiently. Among these capabilities are a collection of analytics dashboards, aptly named Commerce Dashboards, that track inventory status and key business metrics.
For previous TechBits, click Here.