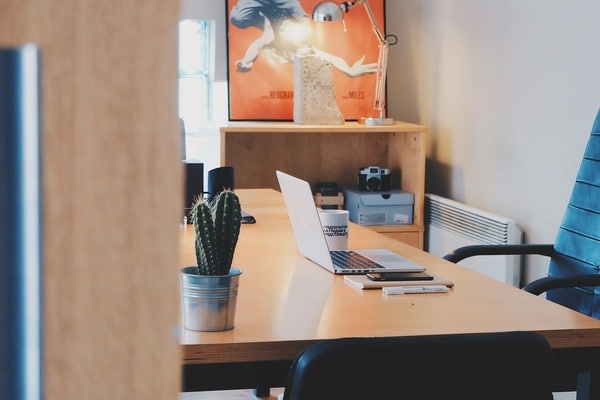 Nvidia is making a hard pitch at this year's Mobile World Congress Los Angeles that the future of software-defined 5G networks should be powered by its chipsets.
Through the launch of a new software development toolkit and a series of partnerships announced today with Ericsson (for networking); Microsoft (for its cloud computing); and Red Hat (for its Kubernetes expertise), Nvidia is pitching telecommunications companies that its chipsets are the best base for managing the breadth of new services 5G networking will enable.
Getting in on the ground floor would be a huge win for the chip manufacturer, especially since 5G antennas will need to be fairly ubiquitous to be effective.
Meet Moon, a three-person startup that lets you pay for stuff on Amazon using bitcoin via the Lightning Network, Bitcoin, Litecoin or Ether. The company has released a desktop browser extension for Google Chrome, Brave and Opera.
While some e-commerce retailers let you pay with cryptocurrencies, the biggest e-commerce platforms have yet to accept cryptocurrencies. Moon doesn't want to wait and wants to make it possible to pay with cryptocurrencies using current payment methods.
After installing the extension, Moon automatically recognizes when you're on an Amazon checkout page and inserts the company's own payment widget. You can see how much you're going to pay in cryptocurrencies before accepting the transaction.
Rocket Lab kicked off the International Astronautical Congress with the news that it'll begin offering small satellite delivery service to orbits beyond low Earth orbit, where it currently operates — including delivering payloads all the way to the Moon. The longer-range service will be provided via its Photon spacecraft, which it'll pair with a new additional stage to add range to the vehicle. The company expects to be able to begin serving customers with this new combined, longer-range spacecraft possibly as early as Q4 2020.
This will extend significantly the launch startup's effective operating range, which, since it began serving customers last year, has been entirely focused on the LEO range (from between around 200 miles and 1,200 miles above the surface of the Earth). Rocket Lab CEO and founder Peter Beck said in a press release announcing the news that this is in response to additional inbound interest in reaching these orbits, from both government and private sector clients.
Nvidia Corp. took to the stage at the Mobile World Congress in Los Angeles late Monday to announce the availability of its new EGX Edge Supercomputing Platform that's all about harnessing the so-called "edge data" for artificial intelligence purposes.
Nvidia founder and Chief Executive Jensen Huang (pictured) said EGX would enable companies to harness rapidly streaming data from factory floors or city streets to deliver "next-generation AI, Internet of Things and 5G-based services" at scale and with lower latency.
IBM Corp. today updated its Watson AI tools to help customers eliminate some of the data complexities that prevent them from implementing artificial intelligence-based technologies.
The updates are all part of IBM's so-called "Watson Anywhere" initiative that involves scaling AI across any kind of cloud computing platform. Watson Anywhere's main aim is to make data accessible to AI no matter where it's stored.
It's built on top of the open-source Kubernetes project and enables customers to connect data regardless of where it resides. Watson Anywhere also provides access to a suite of microservices including Watson Openscale and Watson Assistant. Open scale is an open AI platform that helps customers to detect issues such as AI model bias and understand how AI comes to its decisions, while Assistant helps companies to build conversational interfaces like virtual customer assistants.
Virtual Instruments Inc. is moving beyond simple information technology infrastructure management, rebranding itself as "Virtana" and debuting a new cloud cost optimization platform called "CloudWisdom" that is tightly integrated with its main offering.
The company makes living selling tools that help enterprises to understand, manage, optimize and automate their hybrid information technology environments. It's useful because the hybrid cloud is becoming increasingly popular with enterprises as they realize there are significant benefits running different applications and services on the most appropriate type of infrastructure.
Virtana's flagship VirtualWisdom platform provides greater visibility into the performance and health of the underlying infrastructure that hosts those apps. The benefits include being able to more efficiently manage capacity and costs and automate workload placement.
For previous TechBits, click Here.