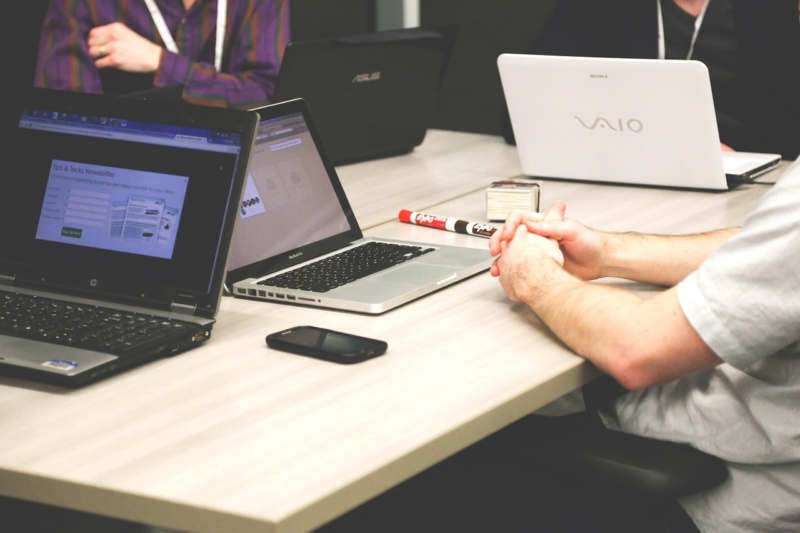 Google has revealed its latest Titan security key — and it's now compatible with USB-C devices.
The latest Titan key arrives just weeks after its closest market rival Yubico — which also manufactures the Titan security key for Google — released its own USB-C and Lightning-compatible key, but almost two years after the release its dedicated USB-C key.
These security keys offer near-unbeatable security against a variety of threats to your online accounts, from phishing to nation-state attackers. When you want to log in to one of your accounts, you plug in the key to your device and it authenticates you. Most people don't need a security key, but they are available for particularly high-risk users, like journalists, politicians, and activists, who are frequently targeted by hostile nation-states.
Before Google moves to bring its human-sounding robot calling service Duplex to help users automate their interactions with businesses to international markets, an Indian giant is deploying its own solution to get a jumpstart on the local market.
Reliance Jio today unveiled AI-powered Video Call Assistant service that will allow businesses to automate their customer support and other communications. The service, built-in collaboration with Radisys, a U.S.-based subsidiary of Reliance Industries, can be accessed via a 4G phone call and does not require installation of any additional app, Jio said.
Researchers, led by the Delft University of Technology, have made two steps in the conversion of quantum states between signals in the microwave and optical domains. This is of great interest for connecting future superconducting quantum computers into a global quantum network. This week they report on their findings in Nature Physics and in Physical Review Letters.
Nanomaterials could provide the basis of many emerging technologies, including extremely tiny, flexible, and transparent electronics.
While many nanomaterials exhibit promising electronic properties, scientists and engineers are still working to best integrate these materials together to eventually create semiconductors and circuits with them.
Northwestern Engineering researchers have created two-dimensional (2D) heterostructures from two of these materials, graphene, and borophene, taking an important step toward creating integrated circuits from these nanomaterials.
The Silicon Valley catchphrase "Move fast and break things" takes on a whole different meaning in space.
The millions of pieces of debris that litter the Earth's orbit zip around at speeds of up to 17,500 miles per hour, according to NASA, which means even a pebble-sized object can cause catastrophic damage to a satellite in a head-on collision.
LeoLabs Inc. believes that the first step to tackling the problem is gaining the ability to monitor space junk from the ground. The startup today inaugurated a radar installation in Central Otago, on New Zealand's southern island, that it claims will provide a significantly better view of the debris circling the planet.
A partnership of five major automotive makers under the Mobility Open Blockchain Initiative, an international consortium of companies focused on mobility services, today announced field tests of a digital ledger blockchain-based vehicle identification system that would allow drivers to pay tolls and fees automatically.
The project pilot will begin in November in the United States and will include Honda Motor Co. Ltd., BMW, Renault SA, General Motors Co., and Ford Motor Co., according to Nikkei Asian Review.
The pilot platform will use MOBI's platform, originally announced in July, from the consortium's Vehicle Identification Working Group. That group designed and launched a Vehicle Identification platform that incorporates blockchain technology with a basic vehicle identity system.
In August, Nvidia said it would bring its GeForce Now game streaming service to Android phones, and now, that rollout has begun. GeForce Now is available for Android users in South Korea (via 9to5Google). If you live elsewhere and want to try the app now, the APK is available on APKMirror, so you can try sideloading it onto your device.
The GeForce Now Android app works similarly to the experience on PC, Mac, and Nvidia Shield, according to a hands-on from XDA Developers. You sign in to your GeForce Now account if you're part of the beta, select a game you want to play from a grid of app icons from games you own, and start playing. You're going to want to have a controller handy, as some games may not support touchscreen controls.
Microsoft is officially launching its Project xCloud preview today for Xbox users in the US, UK, and Korea. The software giant has started inviting people to participate in the beta, with game streaming limited to Gears 5, Halo 5: Guardians, Killer Instinct, and Sea of Thieves during the initial preview phase.
"Public preview is a critical phase in our multi-year ambition to deliver game streaming globally at the scale and quality of experience that the gaming community deserves and expects," says Kareem Choudhry, Microsoft's cloud gaming chief. "It's time to put Project xCloud to the test in a broader capacity, with a range of gamers, devices, network environments, and real-world use-case scenarios."
For previous TechBits, click Here.