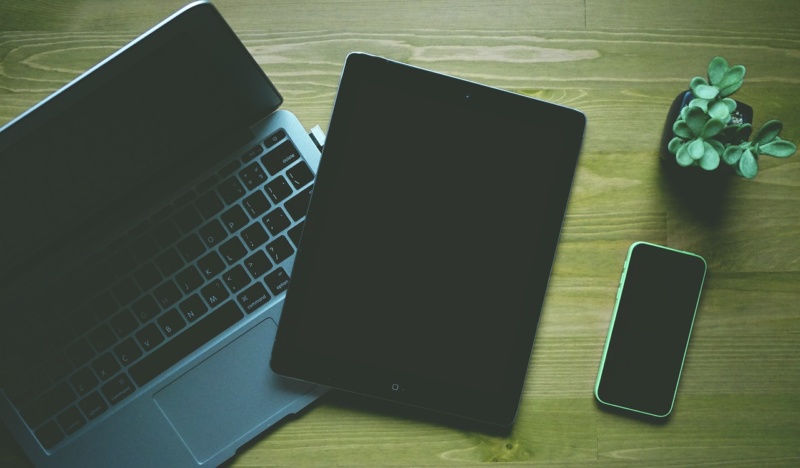 Hybrid cloud infrastructure management company OpsRamp Inc. today is updating its event management platform and intelligent correlation machine learning capabilities.In addition, the OpsRamp Fall 2019 also provides new multi-cloud infrastructure monitoring functions for Amazon Web Services Inc.'s and Google LLC's public cloud platforms.OpsRamp's infrastructure monitoring platform enables companies to map out the different components of their information technology environments and keep abreast of how everything is running. OpsRamp can be used to check how well an application meets availability and performance expectations, for example.
Startup Diveplane is trying to fix privacy issues around data used in artificial intelligence training with the launch of what it says is the industry's "first verifiable twin dataset."
The company's product, called GEMINAI, is meant to help organizations sell, share and analyze sensitive datasets without worrying about any of the information being lost or stolen or otherwise misused.
The twin dataset it creates can be used for data modeling and analysis just like the originals, but the difference is that it replaces all personally identifiable information with synthetic data that maintains the statistical relationships and nuances contained in the original dataset.
Uber Technologies Inc. today launched a new service in selected U.S. markets that will allow users to book vehicles that will also happily carry pets.
Called Uber Pet, the service allows users to book a car that's guaranteed to allow pets with a small additional surcharge of between $3 to $5 per trip.
Currently, Uber has no policies regarding pets other than drivers are legally obliged to provide support for service animals. For Uber users, that means transporting their pets has been difficult previously since some drivers will take pets and others won't. Although dogs and cats are the obvious choices for the service, any pet can be transported under the service.
Linux company SUSE Group is killing off its OpenStack Cloud product, stopping development in order to focus more on application delivery.
SUSE OpenStack Cloud is the company's distribution of the open-source OpenStack platform that provides a framework to create and manage both public cloud and private cloud infrastructure.
The surprise announcement comes just a few months after the release of SUSE OpenStack Cloud 9, which was based on the most recent OpenStack Rocky release. That version was also the first to integrate with Hewlett-Packard Enterprise Co.'s Helion OpenStack, which was acquired by SUSE along with other cloud assets three years earlier.
Salesforce.com Inc. provides a suite of machine learning tools called Einstein designed to improve the productivity of salespeople, help desk agents and other knowledge workers. Now, the company is extending its focus to a new audience: great white sharks.
Researchers from the company's Einstein unit have teamed up with the Benioff Ocean Initiative at UC Santa Barbara for SharkEye, an ocean monitoring initiative detailed today. It's a response to the uptick in great white sightings that California has been experiencing in recent years.
Amsterdam-based Here Technologies, a developer of intelligent mapping and location technologies, today announced the release of a software development kit that uses machine learning and artificial intelligence to transform any front-facing camera or dashcam into a driver safety tool.
Currently, in beta, the Here Live Sense SDK uses AI and ML to provide real-time insights into road safety helping them make potentially split-second informed decisions about upcoming obstacles, road infrastructure or driving conditions without the need for cloud processing or network connectivity.
Apple Inc. will unveil its long-anticipated augmented reality glasses and a successor to the budget-friendly iPhone SE in the first half of 2020, according to the latest report about its product roadmap.
The information comes from Apple analyst Ming-Chi Kuo by way of 9to5Apple, which published a summary of the respected market watcher's Chinese-language report today. Kuo is a reliable source of news about the iPhone maker's product roadmap who has predicted many of its device launches.
The AR glasses, which have been rumored for years, will reportedly arrive in the second quarter of 2020. Kuo's sources indicated that the spectacles will pair with the user's iPhone and rely on the device for the bulk of its processing power. That means that the glasses will likely be lighter, and possibly more convenient to wear than standalone AR headsets such as Microsoft Corp.'s HoloLens 2 that feature a bulky built-in computing module.Apple's unveiling of the AR glasses will reportedly be preceded by the introduction of the iPhone SE 2 in the first quarter. Launched in 2016, the original iPhone SE was a cheaper, smaller version of that year's flagship models, which proved quite popular among users.
Australian quantum computing startup Q-CTRL Pty. Ltd. is finally putting its software to use, partnering with U.S.-based Bleximo Corp. to the power that the company's superconducting quantum accelerators.
The partnership will see Q-CTRL become Bleximo's "preferred provider" of quantum firmware as Bleximo looks to bring its quantum computing systems to market.
Q-CTRL is an interesting startup that's trying to tackle the problem of reliability in quantum computing. The problem is that current quantum computers are so fragile they must be kept in isolated containers at temperatures close to absolute zero in order to work reliably. Even then, most quantum systems can only run calculations for a short period of time before errors start occurring.
For previous TechBits, click Here.