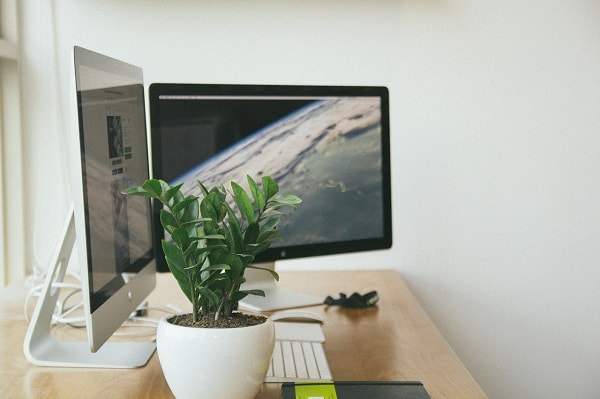 Microsoft Corp.'s mixed-reality HoloLens 2 headset is now generally available to the public, with preorders shipped to customers in select markets.
The new headset announced at the Mobile World Congress in Barcelona in February includes a complete redesign that not only embraces new technology but is also more comfortable to wear and easier to use.
Hololens 2 has a range of improvements, including double the field of view available in the original HoloLens while maintaining a holographic density of 47 pixels per degree of sight. The headset also offers a new time-of-flight depth sensor, combined with built-in artificial intelligence and semantic understanding to enable direct manipulation of holograms in a more realistic fashion.
Advanced Micro Devices Inc. has unveiled a pair of central processing units for high-end desktop computers that it hails as the fastest of their kind in the world.
Announced on Thursday, the Ryzen Threadripper 3960X and Ryzen Threadripper 3970X are based on the company's latest seven-nanometer chip architecture. The 3960X packs 24 processing cores with a 3.8-gigahertz base clock rate that be boosted all the way up to 4.5Ghz. The 3970X, in turn, features almost identical base and maximum frequencies but packs eight extra processing cores for a total of 32.
AMD claims both CPUs outperform Intel Corp.'s top-end Core i9-9980XE chip for desktops. The company cited an internal benchmark test that had shown the 32-core 3970X runs Adobe Premiere up to 47% faster, while the 24-core 3960X provides up to 22% more horsepower. Another internal assessment found that the Threadripper CPUs offer over 30% better performance than Intel's rival chip when it comes to running video games powered by the Unreal Engine framework.
In an effort to reach out to more video game streamers, DLive, a live-streaming platform that uses distributed ledger blockchain-based technology, has partnered with tokenized gaming rewards outfit Refereum.
As part of the partnership announced Thursday, videogame players and enthusiasts will be rewarded for live streaming games and watching streams on DLive through Refereum's token system.
Google LLC today announced the general availability of Skaffold, an open-source tool that makes it easier for developers to work with Kubernetes.
The launch is the culmination of a 20-month beta testing and development period that saw the software go through no fewer than 40 iterations. Contributors from the open-source community submitted some 5,000 pieces of code, according to Google.
Kubernetes, the framework Skaffold aims to simplify, was also created by the search giant with the goal of easing developers' work. Kubernetes has become a staple of enterprise container environments because the software automates many of the tasks involved in setting up and managing clusters. But making changes to deployment is less straightforward: Engineers have to rejig configuration files and perform other time-consuming adjustments every time they wish to roll out an update.
CPU coin, a developer of a sharing economy for cloud computing power, today announced the launch of its system for paying people for their idle processor time.
The first CPUcoin-earning Computer Generation Network miner turns these distributed computational resources into a massive distributed, scalable cloud network.
The problem, as CPUcoin sees it, is that a vast amount of computer processing unit, or CPU, power goes unused. Consumers purchase millions of new internet-connected devices that sit idle most of the day.
That's a colossal missed opportunity that could be turned to the benefit of the information technology industry and users could make money while their devices are idle.
DEV Community Inc., a social network for developers, today said it has raised $11.5 million in new funding to expand the development of its technology platform.
The Series A round was led by Mayfield and included OSS Capital and Charge VC.
Founded in 2017, DEV offers a social networking platform for software developers that aims to assist collaboration and networked learning. The DEV social networking platform code is open source, and the code and company do not track users nor centralize control, differing from other social networks.
It's designed to serve programmers of all backgrounds and experience levels looking for a community experience beyond code collaboration and troubleshooting advice. DEV members can collaborate on publishing work, participate in conversations, elevating their skills and support each other.
For previous TechBits, click Here.