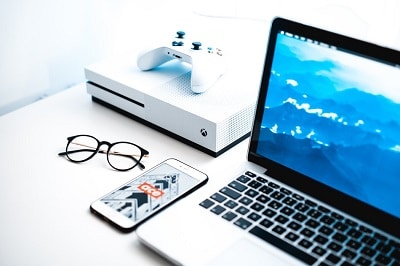 Chargify, the payment management service owned by Scaleworks, has added revenue forecasting tools to its software as a service offering.
The company's new revenue forecasting tools uses historical data and month-over-month performance pulled from a company's billing platform.
The company says its new tool can cut forecasting down from two months to as little as two minutes.
Shopify continues to expand beyond its core e-commerce platform with a new product called Shopify Email.
Shopify's chief product officer Craig Miller and director of product for marketing technology Michael Perry gave me a quick demo of the product yesterday; Miller argued that they've created "the first email product designed for e-commerce."
That means it's integrated with a merchant's store on Shopify, allowing them to easily pull their brand assets into their emails, along with product content and listings. They also can see whether those emails actually lead to customers to add products to their carts/purchase them. And they can create customer segments based on the data in Shopify.
Companies continue to refine digital diagnostic tools for in-home healthcare at a rapid clip. The latest to launch is an at-home test for urinary tract infections from the Los Angeles-based startup Scanwell Health.
The company was founded by Stephen Chen, who literally grew up in the diagnostics testing business. His family had built one of the largest manufacturers of urinalysis testing in the country and Chen's earliest memories of work are standing on an assembly line putting together pregnancy tests.
Google launches OpenTitan, an open-source secure chip design project
The aim of the new coalition is to build trustworthy chip designs for use in data centers, storage, and computer peripherals.
The project will allow anyone to inspect the hardware for security vulnerabilities and backdoors. It comes at a time where tech giants and governments alike are increasingly aware that hostile nation-states are trying to infiltrate and compromise supply chains in an effort to carry out long-term surveillance or espionage.
Addressing diversity issues by highlighting talent. Over the past two years, as technology companies continued to struggle with diversifying their workforces, Los Angeles-based venture capitalist Kobie Fuller wrestled with how to solve the problem.
As a black professional himself, Fuller had experienced the frustrations and isolation that can sometimes come with being the only person in the room who looked the way he did. He also dealt with being the go-to person for any startup company looking to hire from a diverse pool of candidates.
For previous TechBits, click Here.