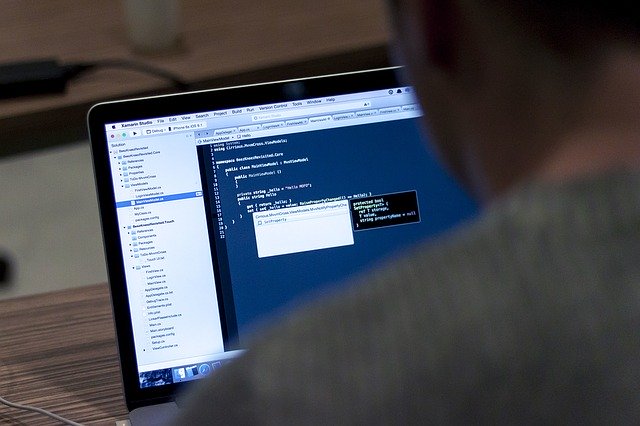 Twttr, the prototype app Twitter launched earlier this year, has been testing new ways to display conversations, including through the use of threaded replies and other visual cues. Now, those features have been spotted on Twitter.com, giving the service a message board-like feel where replies are connected to original tweeter and others in a thread by way of thin, gray lines.
As you may recall, the goal with twttr was to give Twitter a place outside of its main app to publicly experiment with more radical changes to the Twitter user interface, gain feedback, then iterate as needed, before the changes were rolled out to Twitter's main user base. Since its arrival in March, the prototype twttr app has focused mainly on how threaded conversations would work, sometimes including different ways of labeling the posters in a thread, as well.
Currently, for example, twttr labels the original poster — meaning the person who started a conversation — with a little microphone icon, similar to Reddit. It's also testing a way to view the tweet details in a card-style layout you can activate with a tap.
A new app called Fabric aims to make it simpler for parents to plan for their family's long-term financial well-being. The goal is to offer parents a one-stop-shop that includes the ability to ability for term life insurance from their phone, create a free will in about five minutes, and collaborate with a spouse or partner to organize key financial accounts or other important documents. In addition, parents are able to coordinate with beneficiaries, children's guardians, attorneys, financial advisors, and others right from the app.
The fabric was initially founded in 2015 by Adam Erlebacher, previously the COO at online bank Simple, and Steven Surgnier, previously the Director of Data at Simple. The company last year raised a $10 million Series A led by Bessemer Venture Partners, after having sold life insurance coverage to thousands of families.
Amazon helped pioneer and now dominates the online marketplace business model, where a variety of merchants post items for sale on its platform for billions of consumers to discover and buy them. Today, a London startup that's taken that idea but is applying it to a far more curated set of retailers and goods has raised some money to fuel its international growth.
Trouva, which provides an online marketplace for brick-and-mortar independent boutiques selling "beautiful" and hard-to-find pieces — think Farfetch but less fancy and less high-end design — has raised £17 million ($21.8 million) in funding, money that it will be using to expand outside of the UK on the back of a strong launch in its Berlin last year, as well as to continue building out more technology on its platform, specifically around inventory and logistics management.
Amazon Web Services Inc. will be treating attendees of it's re: Invent conference next week to some artificial intelligence-powered entertainment.
The conference will host the company's second annual AWS DeepRacer League, a racing series starring the AWS DeepRacer, a miniature remote-controlled car that developers can configure with custom autonomous driving models. The cloud giant today revealed an enhanced, lidar-powered model along with new initiatives meant to boost user participation in the contest.
The AWS DeepRacer League plays a surprisingly big role in the provider's developer outreach efforts. As a major provider of machine learning services, AWS has the interest to get as many programmers as possible interested in machine learning, and its AI-powered RC car is proving highly effective at advancing that goal. AWS Chief Evangelist Jeff Barr shared today that tens of thousands of developers have participated to date in the races held at the company's global user events.
Amazon Web Services Inc.'s re: Invent conference is still nearly a week away, but you wouldn't know it from the sheer number of new products and updates its announced in recent days — especially in artificial intelligence, likely to be a key focus of the conference.
Following last week's storage announcements and its "internet of things" updates on Monday, AWS today introduced new features aimed at making it easier for developers to add AI predictions to their applications and services.
The central idea is to put Amazon's machine learning technology in reach of more developers, AWS principal Matt Asay said in a blog post. Machine learning predictions will soon be able to run on unstructured or relational data in Amazon S3, its main storage service, and Amazon Aurora, which is a cloud-hosted MySQL and PostgreSQL-compatible relational database service.
https://www.youtube.com/watch?v=JevmDLTBlgk&feature=emb_logo
You might hear a little more emotion from Alexa's vaguely-robotic voice sometime soon, as Amazon announced today that developers can now have Alexa respond to questions from US users with a "happy/excited" or a "disappointed/empathetic" tone.
Amazon suggests the happy/excited tone could be used when you answer a trivia question correctly, for example, and that the disappointed/empathetic tone could be used when you ask for a sports score, and your favorite team has lost. (One day, I'm sure she'll express disappointment at some dumb question that I ask, and I'll deserve it.)
If you want to hear the different voices for yourself, Amazon shared six examples, three for each emotion at increasing levels of excitement or disappointment:
If you're not quite ready to sign up for a full-fledged cloud gaming service like Google Stadia — and who could blame you? — there are plenty of ways to dip your toe in the streaming game waters for free or cheap. The latest is exclusive to Samsung Galaxy phones, and it's called PlayGalaxy Link.
Like the Steam Link app or Parsec — on which PlayGalaxy is based — you'll install one client on your Windows PC, another app on your phone, then you can press a button to launch a game that streams to your handset. As XDA-developers notes, it was already available in beta for the Samsung Galaxy S10, S10e, S10 Plus, and S10 5G as of April, is now formally available for the Note 10, and will arrive on the Galaxy Fold, S9, S9+, Note 9, and Galaxy A90 in early December as well. You'll find it in Samsung's own app store.
For previous TechBits, click Here.