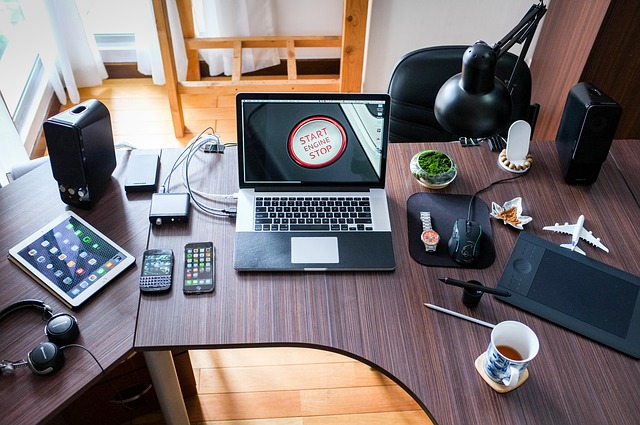 Amazon Web Services Inc. today released a new feature for Amazon Rekognition that will enable the computer vision service to identify specific objects in images — such as products on a shelf or manufacturing components — even if they aren't in its knowledge base.
AWS is calling the feature Custom Labels. Anushri Mainthia, the senior product manager for Rekognition, explained that companies could already use the service to classify pictured objects into broad categories, but it often wasn't possible to identify exactly what those objects are.
AWS today announced a number of IoT-related updates that, for the most part, aim to make getting started with its IoT services easier, especially for companies that are trying to deploy a large fleet of devices. The marquee announcement, however, is about the Alexa Voice Service, which makes Amazon's Alex voice assistant available to hardware manufacturers who want to build it into their devices. These manufacturers can now create "Alexa built-in" devices with very low-powered chips and 1MB of RAM.
Until now, you needed at least 100MB of RAM and an ARM Cortex A-class processor. Now, the requirement for Alexa Voice Service integration for AWS IoT Core has come down 1MB and a cheaper Cortex-M processor. With that, chances are you'll see even more lightbulbs, light switches and other simple, single-purpose devices with Alexa functionality. You obviously can't run a complex voice-recognition model and decision engine on a device like this, so all of the media retrieval, audio decoding, etc. is done in the cloud. All it needs to be able to do is detect the wake word to start the Alexa functionality, which is a comparably simple model.
Huawei and Devialet have unveiled a new speaker specifically designed for the Chinese market, the Huawei Sound X. French startup Devialet has been looking at ways to license its technology and patents to consumer electronics manufacturers, such as Sky, Iliad, Altice USA, and Renault.
While Devialet only sells very premium speakers under its own brand, such as the $1,000 Phantom Reactor, the Huawei Sound X is much more affordable. You'll be able to buy a pair of speakers for RMB 1,999, the equivalent of $285. Unfortunately, those speakers will only be available in China for now.
The pill-shaped design is reminiscent of the Apple HomePod or the most recent Amazon Echo. It features a 60W double subwoofer and 360-degree sound. You can either use the pair of speakers in different rooms or pair them to create a stereo sound system.
Engineer.ai combines AI with crowdsourced teams of designers and developers to build bespoke digital products faster that it would take to create a team. At least that's what it says. Last year the company raised one of Europe's largest Series A investments at $29.5 million, led by Lakestar and Jungle Ventures, with participation from SoftBank's DeepCore. So far it's been used to create products like BBC, DiditFor, Manscore, and ZikTruck.
Now, while it's pretty common to have platforms claiming to build your apps faster than a team, actually experiencing it in real life makes a huge difference. So when I swung by the Builder .ai booth at the Slush conference last Friday, I was a lot more impressed than I thought I would be.
Intel Corp. has joined forces with fellow semiconductor maker MediaTek Inc. to build 5G modem chips aimed at enabling ultrafast internet connections on tomorrow's personal computers.
Announced today, the partnership will initially focus on laptops. Intel will define the "solution specification" for the planned 5G modems while Taiwan-based MediaTek is set to handle product development and manufacturing. On the go-to-market side, Intel will work with computer makers to make their devices compatible with the chips, among other things by developing operating system drivers.
New York-based Frame.io, a video review and collaboration platform now used by over a million customers, has raised $50 million in Series C funding to further expand its investment in cloud-based video workflows. The round was led by Insight Partners and included participation from existing investors Accel, FirstMark, SignalFire, and Shasta Ventures. To date, Frame.io has raised $82.2 million.
Frame.io was created to solve the workflows challenges filmmakers faced in their daily lives. Today, the Frame.io platform helps creative professionals streamline the video creation process by centralizing media assets, including dailies, scripts, storyboards, work-in-progress, and more, while also allowing for frame-accurate feedback and comments, annotations, and real-time approvals. The company additionally touts faster upload speeds than other cloud hosting services, like Vimeo, Box, Dropbox, and others.
For previous TechBits, click Here.