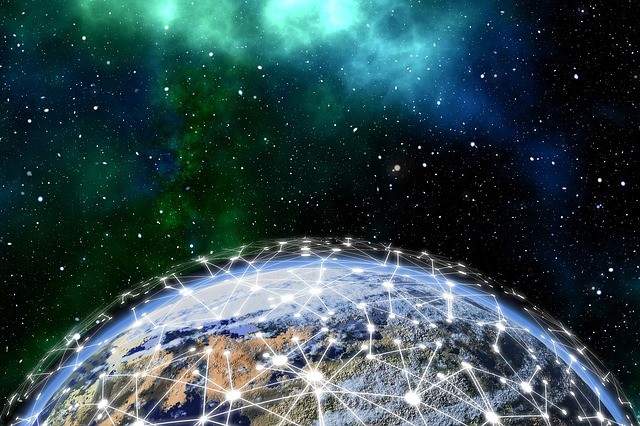 If you wander into the Bandit coffee shop in Midtown New York, you won't be able to just walk up to the counter and order something. Instead, you'll need to download a mobile app.
I experienced it for myself yesterday afternoon, when I — along with several other customers — pulled out my phone, downloaded the Bandit app, then used the app to create a profile, order and pay. A couple of minutes later, a barista called me up to the counter and handed me a pretty good cup of coffee.
In other words, while Starbucks has been experimenting with mobile ordering and payment, Bandit is betting entirely on what co-founder and CEO Max Crowley called a "mobile-only" store.
Sonos revealed during its quarterly earnings report that it has acquired voice assistant startup Snips in a $37 million cash deal, Variety reported on Wednesday. Snips, which had been developing dedicated smart device assistants that can operate primarily locally, instead of relying on consistently round-tripping voice data to the cloud, could help Sonos set up a voice control option for its customers that has "privacy in mind" and is focused more narrowly on music control than on being a general-purpose smart assistant.
Sonos has worked with both Amazon and Google and their voice assistants, providing support for either on their more recent products, including the Sonos Beam and Sonos One smart speakers. Both of these require an active cloud connection to work, however, and have received scrutiny from consumers and consumer protection groups recently for how they handle the data they collect from users. They've introduced additional controls to help users navigate their own data sharing, but Sonos CEO Patrick Spence noted in an interview with Variety that one of the things the company can do in building its own voice features is developing them "with privacy in mind."
Google Cloud today announced the launch of a new bare metal service, dubbed the Bare Metal Solution. We aren't talking about bare metal servers offered directly by Google Cloud here, though. Instead, we're talking about a solution that enterprises can use to run their specialized workloads on certified hardware that's co-located in the Google Cloud data centers and directly connect them to Google Cloud's suite of other services. The main workload that makes sense for this kind of setup is databases, Google notes, and specifically Oracle Database.
Bare Metal Solution is, as the name implies, a fully integrated and fully managed solution for setting up this kind of infrastructure. It involves a completely managed hardware infrastructure that includes servers and the rest of the data center facilities like power and cooling; support contracts with Google Cloud and billing are handled through Google's systems, as well as an SLA. The software that's deployed on those machines is managed by the customer — not Google.
Google Earth is making a significant change to its product, with the addition of content creation tools that allow anyone to create maps and stories for its platform. The feature is an expansion of the Voyager program, launched in 2017, which then introduced guided tours from top storytellers, scientists, and nonprofits, like BBC Earth, Jane Goodall, Sesame Street, and NASA.
Those tours combined text and imagery, including Street View and 360-degree videos, to immerse viewers in habitats around the world, where they could explore and learn.
The new content creation tools offer similar capabilities, including the ability to select from Street View photos and 3D views of the earth when telling your story. You can also add placemarks, lines, shapes, photos, and videos, and write the text in a rich text editor, create title screens for slides for fullscreen presentations, and more.
Google LLC announced at its Cloud Next UK 2019 event the general availability of a new tool that makes it easier for enterprises to migrate their applications from on-premises and public cloud environments to its Anthos hybrid cloud platform.
Launched earlier this year, Google Anthos runs atop the Kubernetes container orchestration software. It's designed to host applications that can run unmodified on both existing on-premises hardware and public clouds, giving companies the option to choose the most suitable infrastructure for each one.
Facebook Inc.'s thousands of developers produce an enormous volume of code every month for projects ranging from new social apps to machine learning models that speed up MRI scans. Going forward, a sizable portion of that software will be written in the Visual Studio Code.
The social network detailed Tuesday afternoon that it has been quietly working to make the tool the default code editor for its developers. The application is succeeding in Nuclide, an internally-developed system that Facebook started moving away from last year.
Released by Microsoft Corp. in 2015, Visual Studio Code is a lighter, open-source version of the company's proprietary Visual Studio development platform. Microsoft took out the more advanced features and added in an application programming interface for building extensions. Companies with advanced needs like Facebook can create plugins to tailor the code editor for their engineers' requirements.
For previous TechBits, click Here.