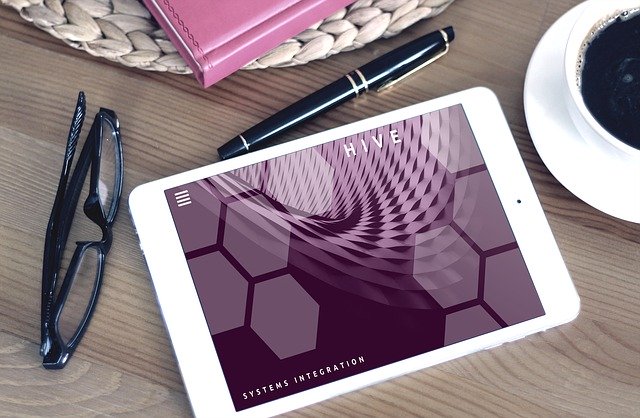 Facebook's NPE Team, a division inside the social networking giant that will build experimental consumer-facing social apps, has now added a third app to its lineup with the launch of meme creation app Whale. Currently, the app allows users to decorate photos with text and stickers in order to create memes that can be shared to social media or texted to friends.
The app isn't all that original, given the plethora of image-editing apps on the App Store today with similar feature sets. But it does have the advantage of being free to use without in-app purchases or subscriptions.
In Whale, users can take a photo, select a picture from their camera roll, or browse the app's library of stock images in order to create a meme. Blank, 2-grid, 3-grid, and 4-grid canvas layouts are also available. To customize the images, users can add emojis, text, effects, and filters like laser eyes, vortex or bulge, for example.
Amazon is making its music streaming service free. The company previously offered free, ad-supported streaming only to customers who owned an Amazon Echo device. Now it's rolling out free streaming to anyone using the Amazon Music app on iOS, Android, Fire TV and Amazon Music on the web in the U.S., U.K., and Germany.
The company has been steadily making its music streaming service more accessible by reducing prices. Earlier this year, for example, Amazon said it would no longer charge the $3.99 per month for streaming from Amazon Music Unlimited to Echo devices or require customers to pay for Amazon Prime in order to gain access to Prime Music's smaller, 2+ million song catalog. Instead, it rolled out an ad-supported version of Amazon Music for free to Echo owners.
This is basically the same 2 million song catalog that comes with Prime Music, it just includes advertising and doesn't require Prime membership.
The company also unveiled Xiao AI voice assistant 3.0, the latest iteration of its digital assistant. The service, used by 49.9 million users each month, now offers a male voice option and supports a naturally continuous dialogue on smartphones.
Xiaomi added that it is launching a new version of MACE, the open-source deep-learning framework that powers Xiao AI. The new MACE-Kit for developers will open its source soon, the company said.
When the Los Angeles-based startup Maslo launched its first product in early 2018, the company was focused on a direct-to-consumer tool designed to encourage mindfulness and self-awareness through a machine learning-enabled avatar that would respond to individual's inputs.
Now the company has reframed its offering, raised a fresh round of financing and is coming to market with a refined vision for a training tool for executive coaching.
Like the original Maslo, the new product is a service for journaling and personal growth, but this time it includes dashboards and visualization tools for the life coaches and training professionals that are molding the minds and leadership habits of tomorrow's executives.
Deep learning is all the rage these days in enterprise circles, and it isn't hard to understand why. Whether it is optimizing ad spend, finding new drugs to cure cancer, or just offering better, more intelligent products to customers, machine learning — and particularly deep learning models — have the potential to massively improve a range of products and applications.
The keyword though is 'potential.' While we have heard oodles of words sprayed across enterprise conferences in the last few years about deep learning, there remain huge roadblocks to making these techniques widely available. Deep learning models are highly networked, with dense graphs of nodes that don't "fit" well with the traditional ways computers process information. Plus, holding all of the information required for a deep learning model can take petabytes of storage and racks upon racks of processors in order to be usable.
There are lots of approaches underway right now to solve this next-generation compute problem, and Cerebral has to be among the most interesting.
Before the hyper clouds, there were Linode, Mediatemple, HostGator and seemingly a million other hosting services that let you rent affordable virtual private servers for your development needs. And while we don't talk about them all that much these days, with maybe the exception of Digital Ocean, which disrupted that market a few years ago thanks to its low prices, these services are still doing quite well and are working to adapt their offerings to today's developers. Unsurprisingly, that often means adding support for containers, which is exactly what Linode is doing with the beta launch of its Linode Kubernetes Engine (LKE) this week.
Like similar services, 16-year old Linode argues that its offering will help enable more developers to adopt containers, even if they are not experts in managing this kind of infrastructure.
Toronto-based startup Luna Design and Innovation is a prime example of the kind of space company that is increasingly starting up to take advantage of the changing economics of the larger industry. Founded by Andrea Yip, who is also Luna's CEO, the bootstrapped venture is looking to blaze a trail for biotechnology companies who stand to gain a lot from the new opportunities in commercial space – even if they don't know it yet.
iRobot's top-end home cleaning robots, the Roomba s9+ robot vacuum, and the Braava m6 robot mop and floor sweeper. Both of these represent the current peak of iRobot's technology, and while that shows up in the price tag, it also shows up in performance.
For previous TechBits, click Here.