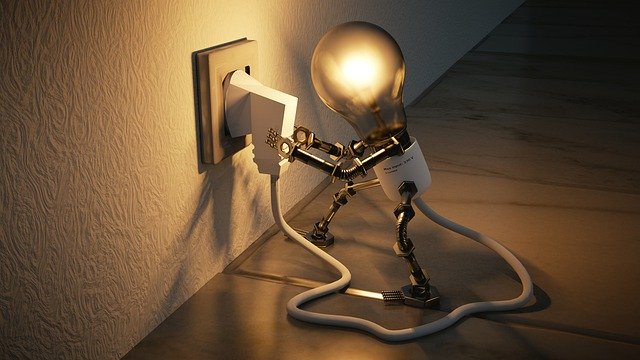 Aerial imagery is a common asset in military matters, but 3D maps can be difficult to collect on short notice without specialized equipment. This new photogrammetry technique from the Army Corps of Engineers, however, can make accurate 3D maps from ordinary aerial footage in just minutes.
Photogrammetry is the process of comparing multiple photos of the same location or item to produce a 3D map of it. It's a well-known method but in some cases is still reliable on human intelligence to determine, for instance, which frames of a video should be used to produce the best results.
Ricky Massaro from the Army's Geospatial Research Laboratory in Virginia has mitigated that problem and produced a highly efficient photogrammetric method that can turn aerial imagery into accurate 3D surface maps in near real-time without any human oversight.
Intel Corp. is turning its attention to the convergence of high-performance computing and artificial intelligence with the launch late today of a new general-purpose graphics processing unit that's optimized for both types of workloads.
In addition, Intel announced its one API initiative, which aims to provide a simpler programming model for developing HPC and AI applications that can run on any kind of architecture, including GPUs, central processing units, field-programmable gate arrays and neural network processors.
Announced at the Supercomputing 2019 event in Colorado today, the new Ponte Vecchio discrete GPUs are built on Intel's Xe architecture using its most advanced seven-nanometer process and have been designed especially for HPC and AI training workloads.
MuleSoft LLC is giving enterprises more choice of where they run its software. The Salesforce.com Inc. subsidiary today revealed plans to make its Anypoint Runtime Fabric available on Google Cloud and said it's adding a connector for the search giant's BigQuery data warehouse. Anypoint Runtime Fabric is the linchpin of MuleSoft's flagship Anypoint Platform, a toolkit for managing the application programming interfaces through which enterprise workloads communicate with the outside world.
API administration has a lot of moving pieces. An organization needs to ensure that its workloads' programming interfaces are working reliably while balancing other priorities such as blocking malicious access attempts. Anypoint Platform provides a set of tools that simplify the task for companies with dozens or more APIs.
Among these tools, the Anypoint Runtime Fabric at the center of today's announcement serves as the management system, allowing information technology teams to run their API operations on Amazon Web Services, Microsoft Corp.'s Azure and now, Google Cloud as well. MuleSoft said support for the latter platform will roll out to customers in 2020.
Google LLC's Contact Center AI service hit general availability Thursday, giving the business an easier way to provide more personalized customer care services to their clients. Announced in July, Contact Center AI is powered by Google's Dialogflow conversational artificial intelligence engine, which helps automate interactions with customers in call centers.
The service also offers a Virtual Agent feature that enables businesses to automatically respond to callers using voice or text as a medium. Alternatively, a Virtual Agent can handoff conversations to a human agent when required.
A second feature called Agent Assist relies on natural language processing technology to augment the agent's customer service interactions in cases where a bot is unable to help. "Agent Assist transcribes calls in real-time, identifies customer intent, provides real-time, step by step assistance (recommended articles, workflows, etc.), and automates call dispositions," Antony Passemard, Google's head of Conversational AI, wrote in a blog post
Six months after releasing its customer data platform into beta, Adobe Systems Inc. today announced the general availability of the offering and two other tools aimed at helping enterprise marketers gain a better understanding of their target buyers.
The term customer data platform, or CDP, covers a relatively new category of solutions that enable companies to centralize their marketing analytics efforts. A CDP can pull buyer records from different sources such as point-of-sale systems and a firm's website, then stitch them together into a single user profile. Marketers gain the ability to access customers' online purchase history, store visits, app activity, and other useful data in one place.
Open-source hosting and repository service GitHub Inc., acquired by Microsoft Corp. for $7.5 billion in October 2018, today announced a series of new security products at its annual GitHub Universe event in San Francisco.
Leading the announcements is GitHub Security Lab, a new service that brings together security researchers, maintainers, and companies across the industry who share a belief that "the security of open source is important for everyone."
It's launching with partners that include Google LLC, HackerOne Inc. Mozilla Foundation, Oracle Corp., VMware Inc., Uber Technology Inc., LinkedIn, Microsoft and NCC Group plc. GitHub will contribute tools, resources, bounties and thousands of hours of security research for the benefit of its users.
Walmart Canada, the Canadian division of Wal-Mart Stores Inc., and data management platform DLT Labs Inc. announced today the launch of a full-service enterprise production distributed ledger blockchain solution for industrial applications such as freight and payments.
The new system will use distributed ledger technology to track deliveries, verify transactions and automate payments along Walmart Canada's supply chain. The store's chain delivers inventory to over 400 stores across Canada annually.
By Feb. 1, all of Walmart Canada's third-party carriers will be live and using the blockchain solution, which is accessible using a web portal and a mobile application.
The new blockchain-based freight and payment network will manage, integrate and synchronize all the supply chain data in real-time. The system will aggregate the data between Walmart Canada and its fleet of third-party trucks using the shared ledger. The solution will also automate the myriad of necessary calculations that allow real-time invoicing, payments and settlement.
For previous TechBits, click Here.