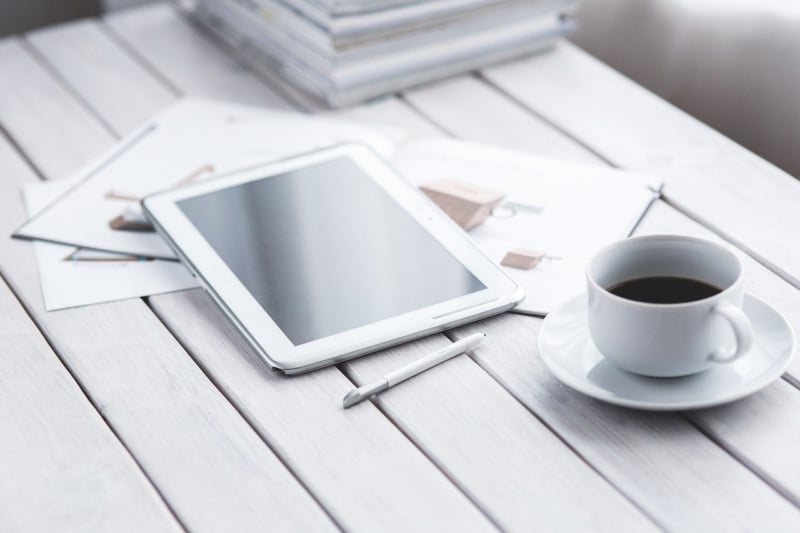 Stephen Eaves, the chief executive of a new startup that promises to overlay data on electricity distribution has spent years developing data management technologies.
Eaves' first company, the eponymous Eaves Devices focused on energy systems in aerospace and defense — they converted the military's fleet of B2 bombers to use lithium-ion batteries.
The second company he was involved in was developing modular array devices to install in central offices and cell towers and conducted early work on electric vehicle development.
His goal, Eaves says, was to "make electricity inherently safe".
Peanut, an app that began its life as a match-maker for finding new mom friends but has since evolved into a social network of more than a million women, announced today it has closed on $5 million in new funding and is expanding its focus to reach women who are trying to conceive. The round was led by San Francisco and London-based VC firm Index Ventures, also backers of Dropbox, Facebook and Glossier, among others.
Other Peanut investors include Sweet Capital, Greycroft, Aston Kutcher's Sound Ventures, Female Founders Fund, Felix Capital and Partech. To date, Peanut has raised $9.8 million.
The idea for Peanut arose from co-founder Michelle Kennedy's personal understanding of how difficult it was to forge female friendships after motherhood. As the former deputy CEO at dating app Badoo and an inaugural board member at Bumble, she initially saw the potential for Peanut as a friendship-focused matching app with swipe mechanisms similar to popular dating apps.
At its annual Universe conference today, Microsoft -owned GitHub announced a couple of new products, as well as the general availability of a number of tools that developers have been able to test for the last few months. The two announcements that developers will likely be most interested in are the launch of GitHub's first native mobile app and an improved notifications experience. But in addition to that, it is also taking GitHub Actions, the company's workflow automation and CI/CD solution, as well as GitHub Packages, out of beta. GitHub is also improving its code search, adding scheduled reminders and launching a pre-release program that will allow users to try out new features before they are ready for a wider rollout.
GitHub is also extending its sponsor program, which until now allowed you to tip individual open-source contributors for their work, to the project level. With GitHub Sponsors, anybody can help fund a project and the members of that project then get to choose how to use the money. These projects have to be open source and have a corporate or nonprofit entity attached to it (and a bank account).
Homeis, a startup building networking tools for immigrant communities, officially launched its community for Mexican immigrants this week.
Co-founder and CEO Ran Harnevo (pictured above) previously founded video syndication company 5min, which was acquired by AOL, where he served as the global president of the company's video division. (AOL also bought TechCrunch and then was acquired, in turn, by Verizon.)
The company's goal is to create networks that are focused on the needs of specific immigrant communities — starting with Israeli, French and Indian Communities — helping them find things like new friends and job opportunities.
Microsoft has announced a vague intention to launch its xCloud game streaming service sometime in 2020 and dropped a double handful of new titles that will arrive on it and the existing Game Pass subscription. It seems that next year will indeed be the opening battle in the streaming wars to come.
The announcements came at XO19, the company's Xbox-focused event, which is taking place in London. They seem calculated to take the wind out of Google's sails; the opening lineup of Stadia, Google's entry in the game streaming world, was finalized earlier this week and is rather bare-bones. Microsoft is hoping Google's first-mover advantage will be nullified by the expected confusion around payments, features, titles and other issues Stadia is still working out.
Game Pass is currently in a preview period on PC. Although Microsoft did not supply a hard release date, saying only that 2020 is the plan. That year will also bring Windows 10 support, PC game streaming and potentially an expansion beyond Android for mobile streaming.
Twitch today publicly launched Twitch Studio, its new software designed to help new streamers get started broadcasting. The idea behind the app is to make it simple for someone new to the space to get started, by offering a quick setup process and other tools to make the stream both look and sound more professional — even if the streamer doesn't have broadcasting experience.

The software, which was only available in closed beta until today, will detect the user's mic, webcam, monitor resolution, bitrate and more through a guided setup process. Streamers can then choose from a variety of starter layouts and overlays that will help them personalize their stream's look-and-feel.

Once live on Twitch, the software will also help streamers interact with the online community and viewers, including by way of built-in alerts, an activity feed, and integrated Twitch chat.
Plum, the U.K.-based "AI assistant" to help you manage your money and save more, has raised $3 million in additional funding — money it plans to use for further growth, including European expansion.

The London company has also quietly launched its app for Android phones, adding to an existing iOS app and Facebook Messenger chatbot.

Plum's "artificial intelligence" deems what you can afford to save by analyzing your bank transactions. It then puts money away each month in the form of round-ups and/or regular savings.

You can open an ISA investment account and invest based on themes, such as only in "ethical companies" or technology. Another related feature is "Splitter," which, as the name suggests, lets you split your automatic savings between Plum savings and investments, selecting the percentage amounts to go into each pot from 0-100%.
Yodel.io, an Austria-founded startup that developed a "digital receptionist" to help SMBs and other small teams handle in and outbound phone-calls, has picked up $1 million in "pre-seed" funding. It brings total funding to just over $1.8 million.

Backing this round is EXF Alpha, the fund of the European Super Angels Club, and various other unnamed European angel investors. This investment will be used to establish a New York office, in addition to the startup's existing presence in Vienna, London and San Francisco.

In development since 2016 and Seedcamp alumni, Yodel's tech acts as a digital phone receptionist that plugs into popular team chat applications such as Slack, Zapier and Drift to help SMBs handle calls more efficiently. The idea is to provide these small and medium-sized businesses with call-handling technology more akin to that typically available to larger enterprises but at a price, they can afford.
Brave, the company co-founded by ex-Mozilla CEO Brendan Eich after his ouster from the organization in 2014, today launched version 1.0 of its browser for Windows, macOS, Linux, Android, and iOS. In a browser market where users are spoiled for choice, Brave is positioning itself as a fast option that preserves users' privacy with strong default settings, as well as a crypto currency-centric private ads and payment platform that allows users to reward content creators.

As the company announced last month, it now has about 8 million monthly active users. It is the Brave Rewards program, which requires opt-in from users and publishers, currently has about 300,000 publishers on board. Most of these are users with small followings on YouTube and Twitter, but large publishers like Wikipedia, The Washington Post, The Guardian, Slate and the LA Times are also part of the ecosystem. Using this system, which not every publisher is going to like, the browser will show a small number of ads as a notification in a separate private ad tab, based on the user's browsing habits. Users then receive 70% of what the advertisers spend on ads, while Brave keeps 30%.
Meet The Garage, a new incubator in Paris that is all about blockchain projects. Co-founded by Cyril Paglino from Starchain Capital, Fabrice Le Fessant from Dune Network and Oussama Ammar from The Family, the company will support blockchain startups, help big companies launch blockchain projects and educate engineers about blockchain development.

The Garage is a sort of puzzle made out of multiple pieces. First, it wants to create a community of startups and support those startups in different ways.

"We copy and paste The Family's model, which means that it's built on trust. We take 5% of equity after six months if the startup and The Garage are happy," The Garage director Damien Daübe said during a small press conference yesterday.
The rebirth of the Razr has been rumored for several months now. And honestly, such a product is a bit of a no-brainer. The Lenovo-owned company is embracing the burgeoning (if sputtering) world of foldable with the return of one of its most iconic models.

While it's true that Motorola's kept the Razr name alive in some form or another well into the Android era, everything that's come since has failed to recapture the magic of the once-mighty brand.

From the looks of things, however, the newly announced Razr is a lovely bit of symmetry. The product, which was announced earlier today in Los Angeles, leans into the lackluster criticism that foldable is simply a return of the once-ubiquitous clamshell design.
For previous TechBits, click Here.