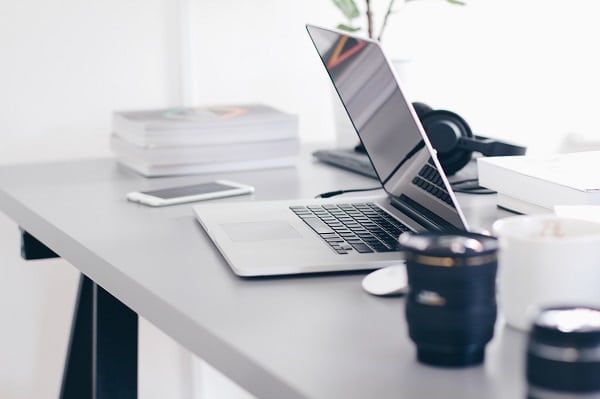 The latest research out of Facebook sets machine learning models to tasks that, to us, seem rather ordinary — but for a computer are still monstrously difficult. These projects aim to anonymize faces, improvise hand movements and — perhaps hardest of all — give credible fashion advice.
The research here was presented recently at the International Conference on Computer Vision, among a few dozen other papers from the company, which has invested heavily in AI research, computer vision in particular.
Modifying faces in motion is something we've all come to associate with "deep fakes" and other nefarious applications. But the Facebook team felt there was actually a potentially humanitarian application of the technology.
Is it the web page that's slow or is it your network connection? In the future, Google's Chrome web browser may have an answer for you. Google announced today a plan to identify and label websites that typically load slowly by way of clear badging. The company says it may later choose to identify sites that are likely to be slow based on the user's device and current network conditions, as well.
Google hasn't yet determined how exactly the slow websites will be labeled, but says it may experiment with different options to see which makes the most sense.For example, a slow-loading website may show a "Loading…" page that includes a warning, like a caution icon and text that reads "usually loads slow." Meanwhile, a fast website may display a green progress indicator bar at the top of the page instead of a blue one.
Amazon is opening its first non-Whole Foods grocery store in the LA neighborhood of Woodland Hills, the retailer today confirmed. The news of the new store was first reported by CNET, which spotted several job postings referencing the location, including those for a zone leader, grocery associates and a food service associate.
Unlike Amazon's growing number of cashier-less Amazon Go convenience stores, the new store will feature conventional checkout technology, says Amazon. CNBC also noted the store may be located in a former Toys "R" Us location at a shopping center.
As Google LLC hosts its annual Chrome Developer Summit this week, it's announcing several developer-centric updates to its popular web browser.
A big focus of Google's efforts with its Chrome browser in recent times has been on expanding the versatility of the internet and making it more accessible, and to do that it's giving developers access to tools that will allow them to distribute their content more easily. One example is Google's Portals tool, available in preview since last year, which developers can use to "pre-render" content and then embed it within their websites, allowing for much faster loading times.
Extending this capability, Google today introduced Web Bundles, an experimental new feature that enables content to be distributed across the web in any format without the need for a constant connection, be it email, FTP or USB.
Cryptocurrency startup Bakkt LLC, founded by New York Stock Exchange owner Intercontinental Exchange Inc. today entered the bitcoin institutional custody business after obtaining approval from the New York Department of Financial Services.
The service, an extension of the company's Bakkt Warehouse, offers bitcoin custodial services to institutional investors. A custodial service involves an entity holding a client's property, in this case bitcoin, on behalf of the client, with responsibility for the safety of the property. In a way, it could be described as a digital bank safe, with Bakkt Warehouse both securing and guaranteeing the security of the bitcoin it holds for its clients.
Bakkt Warehouse previously offered custodial services for institutional investors trading in Bakkt Bitcoin Futures contract. The NYDFS approval allows it to extend the service to bitcoin itself. The new support for bitcoin launches with three companies immediately signing up: Pantera Capital, Galaxy Digital and Tagomi.
"Package delivery company United Parcel Service Inc. today announced a partnership with HerdX Inc., agritech data company and distributed ledger blockchain platform, to track beef shipments from the U.S. to Japan.
With support from the United States Embassy in Japan, executives from the two companies ate dinner last Friday at Ruby Jack's, a steakhouse in Tokyo, with USDA certified Black Angus beef procured from U.S.-based Creekstone Farms, shipped to Japan and tracked using the HerdX blockchain technology.
To do this, UPS used its own Temperature True packaging to ship the beef via air freight from Kanas to Tokyo. This technology contains sensors that monitor and record the temperature during the entire shipment process."
For previous TechBits, click Here.