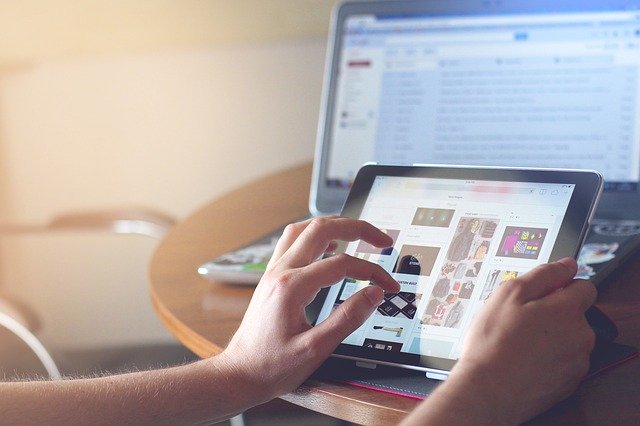 Facebook Inc.- owned Instagram may be slowly backing away from its IGTV video service, removing the main access button for the service from the Instagram app.
Launched in June 2018, IGTV initially differentiated itself from YouTube by only offering vertical videos, a format considered awful by some because it doesn't capture the surroundings of the subject, but it's apparently popular among millennials. Instagram added support for landscape or horizontal videos in May.
Videos uploaded to IGTV can be viewed in several ways. For existing users, the removed IGTV button on Instagram took users to the standalone IGTV app. Alternatively, IGTV content can be previewed through feeds, the IGTV tab in Explore and directly on creator profiles.
Amazon.com Inc. is reported to be developing point of sale terminals that would accept a scan of a user's hand to make a payment, according to The Wall Street Journal.
The POS terminals would be placed in brick-and-mortar stores and would negate the need for customers to present a physical card to make a payment.
Amazon is working with Visa Inc. on the terminals and is in discussion with Mastercard Inc. as well. Card providers such as JPMorgan Chase & Co., Wells Fargo & Co. and Synchrony Financial are also said to be interested in the technology.
Facebook Inc. has reportedly put its plan to sell ads inside WhatsApp on ice, a move that will likely set back the company's efforts to realize a return the $22 billion it spent to acquire the service.
The development was detailed by the Wall Street Journal on Thursday afternoon. Unnamed sources who spoke to the publication said Facebook until recently had a team of WhatsApp employees assigned to figuring out the best way to blend ads into the service's interface. That team, the insiders divulged, was disbanded sometime in the last few months.
Facebook has made no secret of intentions to get more aggressive in making money from WhatsApp. At a marketing event in the Netherlands last year, the company showed attendees a proof-of-concept ad format that looked like a regular status update but featured content from brands.
The Catalyst Fund has gained $15 million in new support from JP Morgan and UK Aid and will back 30 fintech startups in Africa, Asia, and Latin America over the next three years.
The Boston based accelerator provides mentorship and non-equity funding to early-stage tech ventures focused on driving financial inclusion in emerging and frontier markets.
That means connecting people who may not have access to basic financial services — like a bank account, credit or lending options — to those products.
Tink, the European open banking platform, is disclosing €90 million in new funding, just 11 months after the Sweden-headquartered company announced a €56 million round of funding.
Co-leading this new round is Dawn Capital, HMI Capital and Insight Partners. The round also includes the incumbent postal operator and Italy's largest financial services network Poste Italiane as a new investor, along with existing investors Heartcore Capital, ABN AMRO Ventures and BNP Paribas' venture arm, Opera Tech Ventures.
The injection of capital will enable Tink to accelerate its European expansion plans and further develop its product accordingly.
Samsung, which once led India's smartphone market, is investing $500 million in its India operations to set up a manufacturing plant at the outskirts of New Delhi to produce displays.
The company disclosed the investment and its plan in a filing to the local regulator earlier this month. The South Korean giant said the plant would produce displays for smartphones as well as a wide-range of other electronics devices.
In the filing, the company disclosed that it has allocated some land area from its existing factory in Noida for the new plant.