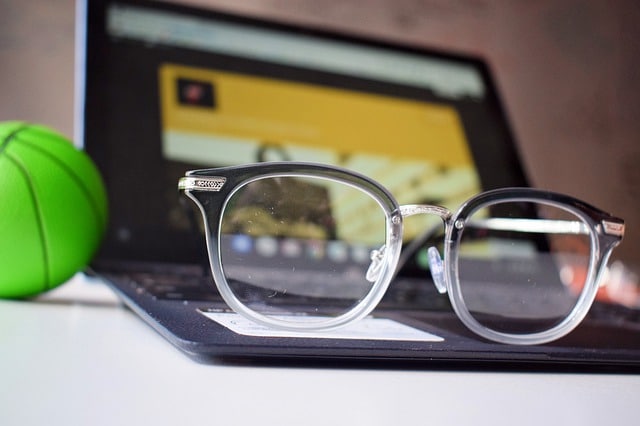 TestFit Inc. said Thursday it has raised $2 million in seed funding for its building configuration software that uses co-creation principles to combine human knowledge with algorithms. The goal: to design prototypes of multifamily housing units based on generative design.
Generative design is an iterative automated design process in which constraints are defined by the user and the software creates models that fit within them. The designer continually redefines constraints and generates new models until the best choice is reached.
Google LLC today extended its log-in authentication service to iOS, allowing iPhone and iPad users to sign into accounts using Google security keys for two-factor authentication.
The service was first rolled out to Android devices in April and negates the need for either a physical security key or 2FA via SMS. The Advanced Protection Program prompts users to confirm logins via the phone or tablet, providing a more secure log-in service than alternative solutions.
The technology used by APP is essentially a software version of Google's Titan Security Key. The sign-in keys generated are compliant with Fast IDentity Online or FIDO standards that are said to provide the strongest protection against automated bots, bulk phishing attacks and targeted phishing attacks, which aim to fool people into thinking messages or sites are known to them. Uniquely to the iOS version, APP uses Secure Enclave in the Apple Inc. A-series chip to secure the service. Secure Enclave in the chips is also used by iOS devices to hold FaceID and Touch ID data along with other data that needs to be secured.
Keeping up its push to get more large enterprises to use its cloud, Google LLC today announced a new Premium Support plan for enterprises running mission-critical workloads on its cloud infrastructure.
Google said the cost of the Premium Support plan will be based on each customer's monthly spend, but it certainly won't be cheap: Prices start at a minimum of $12,500 per month, according to the company's pricing calculator.
Still, some enterprises may decide it's worth paying for the extra special attention they'll receive. As part of the plan, Google is promising a 15-minute response time for "P1 cases," which are situations where a mission-critical application or vital infrastructure is unusable. The plan also covers new product reviews and training, plus troubleshooting for third-party systems and services.
Apple Inc. has shelled out around $200 million for a Seattle startup specializing in power-efficient artificial intelligence, according to a new report.
GeekWire today cited multiple sources as saying that the iPhone maker has bought three-year-old Xnor.ai Inc., which began its life as a spinout from the Allen Institute for Artificial Intelligence.
The Allen Institute is a nonprofit research center based in Seattle that operates an in-house startup incubator. It launched 2014 with a $125 million grant from late Microsoft Corp. co-founder Paul Allen.
Xnor.ai has developed a software platform that reduces the amount of power it takes to run machine learning models. It works by converting the mathematical calculations an AI algorithm uses to process data into binary operations, the simplest type of operation a processor can perform. Xnor.ai's binary-based representation of a given mathematical problem thus takes fewer steps to execute than if it were described in standard code, which has the end result of improving power efficiency.
Extending its reach into the distributed ledger blockchain service market, Kadena LLC today announced the full launch of its public blockchain.
The Kadena public blockchain will now be fully accessible, including transaction and smart-contract support.
Genesis mining, the beginning of the chain when the first block is completed and transactions begin, on Kadena's hybrid blockchain started in October 2019, with a token sale announced at the same time. Since then, the blockchain network has surpassed 2 million blocks mined with a hash rate as high as 40 terahashes per second.Kadena is the first blockchain technology company to come out of JP Morgan's Blockchain Center for Excellence. The company has raised $15 million in funding from investors over four rounds, with $12 million of that raised in April 2018.
Financial technology firm Tradewind Markets Inc. announced Tuesday the first-ever trade of high-grade precious metals using its Tradewind Origins distributed ledger blockchain provenance management service.
The trade between Agnico Eagle Mines and Bank of Montreal, confirmed by the Royal Canadian Mint, consisted of 5,000 ounces of London Bullion Market Association quality-verified gold, valued at about $7.4 million.
The transaction took place through the delivery of the gold from Agnico Eagle's flagship LaRonde mine, located in Quebec, Canada, to BMO. The Royal Canadian Mint will refine the gold from Aginco and tag the shipment with Aginco's self-reported provenance information, including the origin of the metal.
It seems like every company making lidar has a new and clever approach, but Baraja takes the cake. Its method is not only elegant and powerful, but fundamentally avoids many issues that nag other lidar technologies. But it'll need more than smart tech to make headway in this complex and evolving industry.
To understand how lidar works in general, consult my handy introduction to the topic. Essentially a laser emitted by a device skims across or otherwise very quickly illuminates the scene, and the time it takes for that laser's photons to return allows it to quite precisely determine the distance of every spot it points at.
The long-running contest between Microsoft and its Teams service and Slack's eponymous application continued this morning, with Redmond announcing what it describes as its first "global" advertising push for its enterprise communication service.
Slack, a recent technology IPO, exploded in the back half of last decade, accreting huge revenues while burrowing into the tech stacks of the startup world. The former startup's success continued as it increasingly targeted larger companies; it's easier to stack revenue in enterprise-scale chunks than it is by onboarding upstarts.
Enterprise productivity software, of course, is a large percentage of Microsoft's bread and butter. And as Slack rose — and Microsoft decided against buying the then-nascent rival — the larger company invested in its competing Teams service. Notably, today's ad push is not the first advertising salvo between the two companies. Slack owns that record, having welcomed Microsoft to its niche in a print ad that isn't aging particularly well.
Zendesk acquired Base CRM in 2018 to give customers a CRM component to go with its core customer service software. After purchasing the company, it changed the name to Sell, and today the company announced the launch of the new Sell Marketplace.
Officially called The Zendesk Marketplace for Sell, it's a place where companies can share components that extend the capabilities of the core Sell product. Companies like MailChimp, HubSpot and QuickBooks are available at launch.
Lizhi, one of China's biggest audio content apps, is debuting on Nasdaq today under the ticker symbol LIZI. It is the first of its major competitors, Ximalaya and Dragonfly, to go public (though Ximalaya is expected to also list in the United States later this year). Lizhi is offering 4.1 million shares at an IPO price of $11 per share.
Though Lizhi, Ximalaya and Dragonfly each host podcasts, audiobooks and livestreams, Lizhi, whose investors include Xiaomi, TPG, Matrix Partners China, Morningside Venture Capital and Orchid Asia, has differentiated itself by focusing on user-generated content created with the app's recording tools.