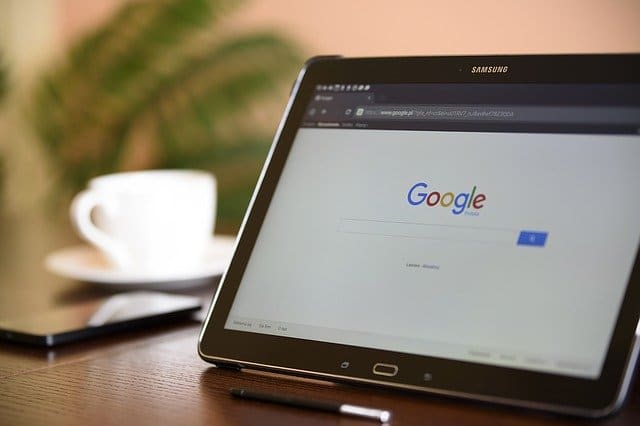 As the tech industry continues to change the employment landscape for American workers, Google says it wants to prepare them for jobs in the industry. The search giant on Thursday announced a new course in the coding language Python, a key skill that many employers are looking for.
The program, called the Google IT Automation With Python Professional Certificate, will be available through the online education service Coursera. It'll be a six-course program in beginner-level Python, which will culminate in a final capstone project focused on programming for automation.
Google also said it'll fund 2,500 need-based scholarships related to IT training through Google.org, the search giant's philanthropic arm. The scholarships will run through nonprofits including Goodwill, Merit America and Upwardly Global.
The news comes as Google and its peers face scrutiny over the implications of technology and automation on jobs and the workforce. The Python course is part of Grow With Google, an initiative unveiled three years ago in which the company pledged $1 billion to help prepare workers for tech jobs.
SpinLaunch, a company that aims to turn the launch industry on its head with a wild new concept for getting to orbit, has raised a $35M round B to continue its quest. The team has yet to demonstrate their kinetic launch system, but this year will be the year that changes, they claim.
TechCrunch first reported on SpinLaunch's ambitious plans in 2018, when the company raised its previous $35 million, which combined with $10M it raised prior to that and today's round comes to a total of $80M. With that kind of money you might actually be able to build a space catapult.
Foxconn Technology Group, the Taiwanese electronics giant best known for its iPhone manufacturing contract, is forming a joint venture with Fiat Chrysler Automobiles to build electric vehicles in China.
The joint venture was disclosed in a regulatory filing. Nikkei was first to report the joint venture.
According to the filing, each party will own 50% of the venture to develop and manufacture electric vehicles and engage in an IOV, what Foxconn parent company Hon Hai calls the "internet of vehicles" business. Hon Hai's direct shareholding in the subsidiary will not exceed 40%, the filing says.
The European Union is considering banning facial recognition technology in public areas for up to five years, to give it time to work out how to prevent abuses, according to proposals seen by Reuters.
The plan by the EU's executive — set out in an 18-page white paper — comes amid a global debate about the systems driven by artificial intelligence and widely used by law enforcement agencies.
The EU Commission said new tough rules may have to be introduced to bolster existing regulations protecting Europeans' privacy and data rights.
"Building on these existing provisions, the future regulatory framework could go further and include a time-limited ban on the use of facial recognition technology in public spaces," the EU document said.
Microsoft Corp said on Thursday it aims to remove more carbon from the atmosphere than it emits by 2030 and that by 2050, it hopes to have taken out enough to account for all the direct emissions the company has ever made.
The focus on removing existing carbon from the atmosphere sets Microsoft's climate goals apart from other corporate pledges which have focused on cutting ongoing emissions or preventing future ones.
Speaking from a stage at Microsoft's headquarters in Redmond, Washington, Chief Executive Satya Nadella said that corporations need to create profitable solutions for the problems of both people and planet.
Microsoft plans to cut its carbon emissions by more than half by 2030 across its supply chain. The plan includes the creation of a "Climate Innovation Fund," which will invest $1 billion over the next four years to speed up the development of carbon removal technology.
The effort "will require technology by 2030 that doesn't fully exist today," Microsoft President Brad Smith said.