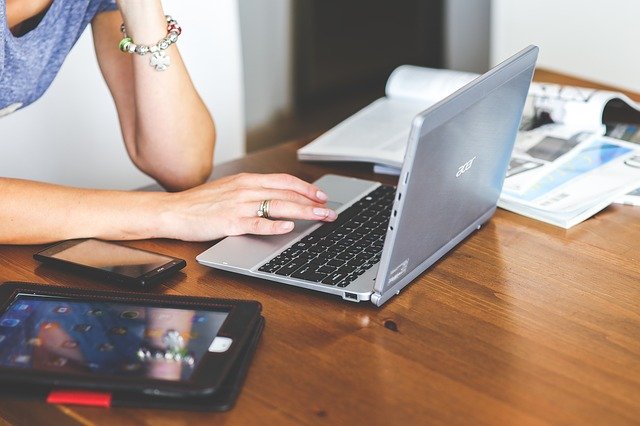 Visa announced today that it is buying financial services API startup Plaid for $5.3 billion.
Plaid develops financial services APIs. It is akin to what Stripe does for payments, but instead of facilitating payments, it helps developers share banking and other financial information more easily. It's the kind of service that makes sense for a company like Visa.
The startup bought Quovo two years ago to move beyond just banking, and into broader financial services and investments. The idea was to provide a more holistic platform for financial services providers. As the founders wrote in a blog post at the time of the acquisition, "Financial applications have historically used Plaid primarily to interact with checking and savings accounts. In acquiring Quovo, we are extending our capabilities to a wider class of assets."
As Google Cloud looks to convince more enterprises to move to its platform, it needs to be able to give businesses an onramp for their existing legacy infrastructure and workloads that they can't easily replace or move to the cloud. A lot of those workloads run on IBM Power Systems with their Power processors, and, until now, IBM was essentially the only vendor that offered cloud-based Power systems. Now, however, Google is also getting into this game by partnering with IBM to launch IBM Power Systems on Google Cloud.
"Enterprises looking to the cloud to modernize their existing infrastructure and streamline their business processes have many options," writes Kevin Ichhpurani, Google Cloud's corporate VP for its global ecosystem, in today's announcement. "At one end of the spectrum, some organizations are re-platforming entire legacy systems to adopt the cloud. Many others, however, want to continue leveraging their existing infrastructure while still benefiting from the cloud's flexible consumption model, scalability, and new advancements in areas like artificial intelligence, machine learning, and analytics."
Comcast NBCUniversal believes its can access startup innovation while supporting future Olympic gold-medalists. The American mass media company launched its new SportsTech accelerator today, based in part, on that impetus.
TechCrunch attended a briefing with Comcast execs at 30 Rock NYC to learn more about the initiative. The SportsTech accelerator is a partnership across Comcast NBCUniversal's sports media brands: NBC Sports, Sky Sports and the Golf Channel.
The program brings in industry partners NASCAR, U.S. Ski & Snowboard and USA Swimming — all of whose sports broadcast on Comcast NBC channels. Starting today, pre-Series A sports technology startups can apply to become part of a 10-company cohort.
Amblyopia, commonly called lazy eye, is a medical condition that adversely affects the eyesight of millions, but if caught early can be cured altogether — unfortunately this usually means months of wearing an eye patch. NovaSight claims successful treatment with nothing more than an hour a day in front of its special display.
The condition amounts to when the two eyes aren't synced up in their movements. Normally both eyes will focus the detail-oriented fovea part of the retina on whatever object the person is attending to; in those with amblyopia, one eye won't target the fovea correctly and as a result the eyes don't converge properly and vision suffers, and if not treated can lead to serious vision loss.
Adobe announced today that Adobe Experience Manager (AEM) is now available as a cloud-native SaaS application. Prior to this, it was available on premises or as a managed service, but it wasn't pure cloud-native.
Obviously being available as a cloud service makes sense for customers, and offers all of the value you would get from any cloud service. Customers can now access all of the tools in AEM without having to worry about maintaining, managing or updating it, giving the marketing team more flexibility, agility and ongoing access to the latest updates.
This value proposition did not escape Loni Stark, Adobe's senior director of strategy and product marketing. "It creates a compelling offer for mid-size companies and enterprises that are increasingly transforming to adopt advanced digital tools but need more simplicity and flexibility to support their changing business models," Stark said in a statement.
It's no secret that the Google Cloud management team has decided to focus its efforts on a select number of enterprise verticals like healthcare, manufacturing, financial services, energy and life sciences. Retail, too, has long been a growth market for the company, especially as Amazon's competitors are looking to run their services on clouds that are not AWS. Current customers include the likes of Kohl's, Lowe's and France's Carrefour. It's maybe no surprise, then, that Google today used NRF 2020, one of the largest retail events, to launch a number of updates to its services for retailers.
Some of the announcements today focus on specific vertical editions of existing services, including Google Cloud API Management for Retail, powered by Apigee, or Google Cloud Anthos for Retail, which specifically targets retailers that want to modernize their store operations and infrastructure. There also is Google Cloud Search for Retail, powered by Google Search, which promises to bring better product search results to a retailer's applications.