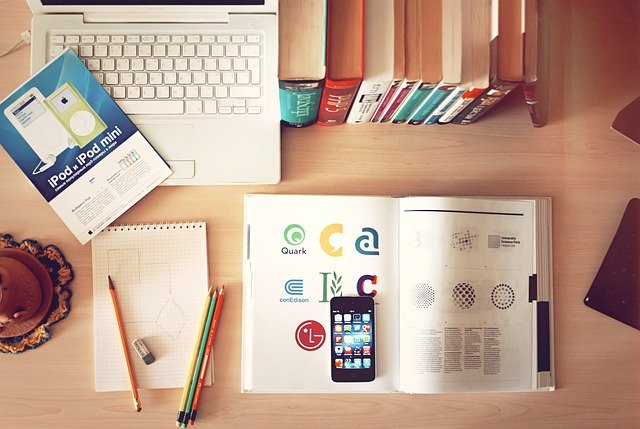 This time last year, we asked the question: is Samsung getting serious about robotics. I'm not sure we're that much closer to an answer, but tonight's CES keynote pointed to a company that clearly wants to convince us of as much. Though much like the demos shown off last year, tonight's devices were concepts — indications of what a Samsung could bring to market if it was determined to do so.
The headliner is Ballie (pronounced Ball-E). Still very much a concept, the device is Samsung's take on Aibo. Instead of a robot dog, however, the "life companion robot" is simply a rolling ball designed to help out around the house. The robot, "understands you, supports you, and reacts to your needs.."
Today at CES 2020, Sony unveiled a car. I'm surprised too. There are very few details about the Sony Vision-S sedan at this time. We'll get more once we can see it on the show floor.
According to the press account, Sony partnered with industry leaders to build this prototype, including Bosch, Continental, Genetex, Nvidia, Magna, and Nvidia.
This car is a bit surprising but fits within Sony's current strategy. Over the last generation, Sony started building and selling key technologies as a supplier. Sony camera sensors are found in many leading smartphones, including the latest iPhone Pro. But before it hits the iPhone, Sony has long produced its own smartphone with similar smartphone sensors.
Turns out Sony is still able to pack a surprise or two into its CES press conference. The company just kicked off its event by announcing that the PlayStation 5 will be arriving this holiday season.
Not a lot was revealed about the next-gen console, beyond a few basic features, including 3D audio (because Sony), haptic/adaptive triggers, ultra-high speed SSD, hardware based ray tracing and Blu-Ray (so, yeah, physical media).
The announcement comes just under a month after the PS5's chief competitor, the Xbox Series X. Microsoft is set to offer up that system at roughly the same timeframe, meaning that we're powering head first into another explosive console war at the end of the year.
https://www.youtube.com/watch?v=hw4W58mTh1A&feature=emb_logo
Alienware is best known for its beefy gaming laptops and preconfigured desktop rigs, but at CES 2020, the company showed off a wild new prototype, the Concept UFO. It's a full Windows 10 gaming PC, shrunken down into a very similar form factor to a Nintendo Switch — complete with detachable controllers and a dock to hook it up to a TV or monitor.
The Concept UFO consists of four pieces: there's a main "head" unit, which has an eight-inch, 1200p display; the battery; and all the processing and graphics hardware. There are two controllers, which attach through an enjoyably solid magnetic rail system. And there's a "hub" unit that's similar to the Joy-Con controller grip, which allows the two separate controller halves to combine into a single controller for playing either on the head unit (which, like the Switch, has a built-in kickstand) or on a connected monitor.
AMD's third-generation Ryzen processors for laptops have officially arrived at CES 2020, with the announcement of the new Ryzen 4000 series of chips based on the company's 7nm Zen 2 architecture. They're the first AMD laptop chips to make the jump: while the company brought that Zen 2 to desktop with the Ryzen 3000 series, its 3000-series laptop chips still used an older process.
AMD is taking a page from Intel's book with the naming of its new processors, which are launching in two different types. There's the 15W Ryzen U-Series, designed for ultra-portable laptops; and the Ryzen H-Series, a line of 45W chips meant for more powerful gaming and content creation machines that AMD promises will deliver desktop-class performance on laptop hardware. (The designations line up perfectly with Intel's own.) Additionally, AMD will be keeping the Ryzen 3, Ryzen 5, and Ryzen 7 demarkations within those relative U-Series and H-Series tiers, similar to Intel's Core i3, i5, and i7 chips.
AMD is ready to release its first Threadripper 3990X CPU with 64 computing cores. The first chips will be available on February 7th, priced at $3,990. This isn't your typical Threadripper, and it's really designed for high-end desktop computing and creative tasks. AMD is including 64 cores, 128 threads, a 2.9GHz base clock with boosts up to 4.3GHz, and 288MB total cache. The cores and threads alone are double the previous flagship 2990WX, and the Threadripper 3990X is priced accordingly.
AMD has partnered up with RED, makers of high-end cameras, to test the Threadripper 3990X. The chipmaker has also previously revealed it's targeting this processor at "Hollywood creators," so it's likely that visual effects professionals will be using rigs with these new chips inside in the future.
Music hardware company Roland unveiled its first consumer hardware for vloggers ahead of the 2020 Consumer Electronics show. Called Go:Livecast, the little box connects with smartphones to operate like a mini broadcast studio, letting online creators easily manage the basics of live video production.
The Go:Livecast has a minimal interface and is meant to be approachable for everyone, no matter their skill set. Roland says it has a "plug and play" setup — just connect a smartphone and headphones for sound monitoring and you're ready to stream. There's scant inputs and outputs. One side lets you plug in headphones to monitor sound, the other side has a XLR 1/4 combo input with a phantom power switch if you want to use other sound sources like a microphone or electronic instrument. On the back is a microUSB out for charging and a microUSB out to mobile.
Earlier today, Lenovo announced the ThinkPad X1 Fold, a 13-inch tablet PC with a folding OLED screen and an Intel processor. But Intel doesn't expect it to be a one-off. The chip giant has brought its own folding PC concept along to CES, with a view toward providing inspiration for an entirely new category of devices.
The prototype is called Horseshoe Bend, and the biggest difference between it and the X1 Fold is, well, it's much bigger. The OLED display is 4:3 and 17.3 inches diagonal when unfolded, which means it feels much closer to a traditional laptop size when you fold it at an angle and use it on a desk. There's also a Surface-style kickstand so you can make use of the full display size when paired with a wireless keyboard.
Qualcomm today announced its Car-to-Cloud service, which does exactly what the name implies: it helps car companies connect their cars to their clouds. It's the companies first product that integrates its automotive cockpit platform and Snapdragon automotive platforms with 4G and 5G support.
The platform will help automakers keep their cars up to date and allow them to update their infotainment platforms over the air. In addition, they also can use the service to gather vehicle and usage analytics, which Qualcomm argues will allow them to unlock new revenue streams as it allows carmakers to market pay-as-you-go services and unlockable features to their drivers.
Chances are, your phone and carrier now support HD voice quality for those few times you still make a call. Those calls sound significantly better than regular calls, but if you're using a Bluetooth headset to make those calls, you don't get any of the benefits of HD voice because those devices don't support that codec. Now, with aptX Voice, an evolution of its existing aptX codec, Qualcomm wants to bring high-quality calls to your Bluetooth devices, too.
With aptX Voice, devices will get 32kHz samples audio with a flat 16kHz frequency response quality as part of the Bluetooth Handsfree Profile that accessories use to connect to your phone. That makes for greater call quality, even when somebody is using a speakerphone or talking quietly.
Intel, the chip-making giant, has been on the road of refocusing its strategy in recent months. While it has sold its mobile chip operation to Apple and is reportedly looking for a buyer for its connected home division, it's also been going through the difficult task of rethinking how best to tackle the longtime bread and butter of its business, the PC.
Part of that latter strategy is getting a big boost this week at CES 2020. Here, Intel is today announcing a deeper partnership with Google to design chips and specifications for Chromebooks built on Project Athena. Project Athena is framework first announced last year that covers both design and technical specs, with the aim of building the high-performance laptops of tomorrow that can be used not just for work, but media streaming, gaming, enterprise applications and more, all on the go — powered by Intel, naturally.
Qualcomm today unveiled a new automotive platform called Snapdragon Ride that's designed to power all levels of automated driving, from today's active safety systems in passenger cars to the robotaxis that may someday ply city streets.
The scalable platform consists of a Snapdragon Ride system-on-chip, accelerator and autonomous stack.
Qualcomm might be best known for supporting mobile phones, but it also has a family of automotive products, including semiconductors for the telematics systems in cars. Snapdragon Ride is the latest — and perhaps most notable effort to date — to carve out more market share in the already crowded ADAS and automated driving industries. It also puts Qualcomm in competition, once again, with the likes of Nvidia and Intel's Mobileye subsidiary.
At CES 2020, PC gaming hardware maker MSI announced two new gaming laptops with super-speedy 300Hz refresh rate screens and massive batteries to help power them.
One of the laptops, the new MSI GS66 Stealth, has a nice, relatively unassuming-looking black chassis. The new GE66 Raider, on the other hand, has a more pronounced design, more ports (including an SD card reader), and "panoramic aurora lighting," which looks to mean that the laptop will be able to cast light from its bottom edge.
Both can be upgraded to 300Hz displays, but even more impressive is that each comes with a huge 99.9Wh battery. If you opt for the 300Hz display, you'll likely burn through that big battery quickly, given how fast most variable refresh screens can suck through power.
https://www.youtube.com/watch?v=1yhwUqV_DJM&feature=emb_logo
Dell may have already announced its big laptop news with the upgraded XPS 13 last week, but the company brought two new prototype laptops to CES 2020: the foldable Concept Ori and the dual-screen Concept Duet. Together, Dell's two prototypes encapsulate what the future of computers might look like, and it's one where laptops offer a whole lot more screen space than they do now.
Neither of Dell's devices is entirely new. The foldable Concept Ori looks extremely similar to Lenovo's foldable PC prototype that the company showed off last year, while the dual-screen Concept Duet is similar to Microsoft's upcoming Surface Neo (which, unlike the Concept Duet, has actually been announced as a real product).
Linksys just announced an entire lineup of 5G networking gear that will begin shipping between this spring and the end of 2020. Unfortunately, details are as sparse as 5G network coverage.
Kicking things off is the Linksys Velop 5G Mesh Gateway, a two-in-one modem, and a router solution that marries 5G and Wi-Fi 6. You can use this to bring a 5G signal into your home and extend it to every room via the mesh system. It's also compatible with existing Linksys Velop systems, so you should be able to slot it into an existing Linksys mesh setup.
Linksys is also announcing a 5G Mobile Hotspot with Wi-Fi 6 support for on-the-go connectivity, a 5G modem for use within the home, and a mmWave 5G outdoor router that can be wired into a 10 Gbps home internet connection.
If nothing else, Royole grabbed our attention a couple of years back by bringing the first foldable smartphone to market. There's something to be said for being first, I suppose. It raised the profile of a largely unknown name in amongst the tech press, even if it didn't exactly kickstart a form-factor revolution. Among other things, the FlexPai seemed firmly stuck in the prototype stage, to be perfectly honest.
RoTree, manufactured by Royole, consists of 500 units of fully flexible screens. As light and thin as real tree leaves, RoTree offers more than that – people can change images or videos on the leaves! The tree is "planted" at Shenzhen Bao'An Int'l Airport as new airport landmark!
But, okay, fine. Royole, you've got our attention. I've seen your foldable phone tree firsthand at the Shenzhen airport. So, what do have for us now? More interesting stuff, surely. The company was showcasing a pair of new devices at CES this week, all seemingly filling a similar function as the FlexPai: demonstrating the potential for flexible display technology. That, in fact, seems to be Royole's primary M.O.
For previous TechBits, click Here.