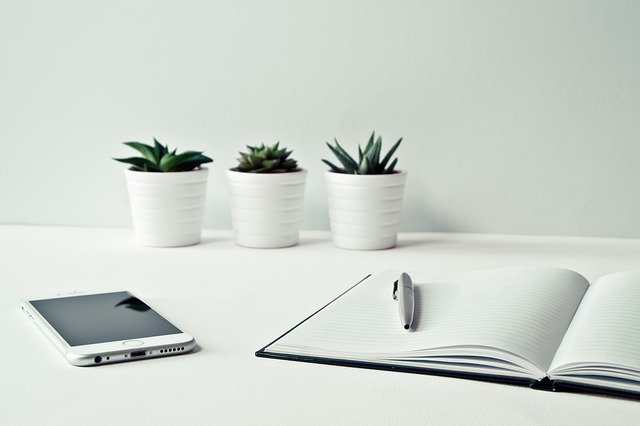 Nvidia has developed a new technology that enables 360Hz refresh rates on PC displays, achieving unprecedented responsiveness that's perfectly suited to esports, where any advances in terms of refresh speeds can translate to improved performance during play.
Nvidia's new G-sync tech that delivers the 360Hz refresh speeds will be coming to market first through a partnership with Asus, via the Asus ROG Swift 360 monitor that's debuting at this week's annual CES show in Las Vegas. It works in combination with Nvidia's RTX line of GPUs and will provide refresh rates that translate to less than 3 milliseconds of input latency, all available on a 24.5-inch, fully 1080p HD gaming panel.
Sure to be the next big battlefield for wrist-worn wearables, Withings today announced sleep apnea detection for its latest smartwatch. The company notes in press materials for the newly announced ScanWatch, that eight out of 10 people with the serious sleeping condition aren't aware that they have it.
It's not a full-fledged medical device, of course, but the prevalence of such a feature could go a ways toward helping the more than 18 million Americans who suffer from the condition (according to numbers I just looked up from the National Sleep Foundation).
The system uses an onboard SpO2 sensor that transmits a light was into blood vessels. The system takes measurements throughout the night, nothing when wearers aren't getting enough oxygen. That, in turn, can point to sleep apnea as a root cause. Left untreated, it can lead to a whole slew of problems, including stroke and heart failure.
Here's one those "why didn't they do this sooner" deals. HP just announced at CES that it will be the first PC company to integrate Tile's tracking technology directly into its laptops. The company's Elite Dragonfly line will be the first get the technology, with a model dropping some point during Q1 of this year.
The biggest winner of the deal here is Bay Area-based Tile. People who purchase laptops with the technology built-in will need to download the Tile app order to track missing laptops. Likely it will only be available in a handful of systems to start, but as HP integrates it into more to differentiate devices, that's a big potential for a lot more installs.
The app can be used to note the last place the laptop was seen and locate devices even when the system is not connected to a WiFi network or powered down. Once it goes beyond Bluetooth range, Tile's finding network kicks in. Likely, however, it will mostly be used in those moments when you're scrambling to leave the house in the money and can't find your laptop under a pile of dirty laundry — a hypothetical that I have clearly never experienced.
China-based electric car startup Byton might be best known for its massive 48-inch wraparound digital dashboard screen in its upcoming M-Byte SUV as well as a host of other screens sprinkled throughout the vehicle. Those screens might get all the attention, but they are merely the delivery mechanism or "stage" for what Byton hopes will be a smart device on wheels.
The company announced Sunday ahead of CES, the annual tech trade show in Las Vegas, it will launch a developer program to unlock the kinds of apps that will turn these screens into an interactive and valuable experience for customers.
Jeff Chung, Byton's VP of digital engineering, said the company has known from the outset that it would need to invite partners to "create truly compelling interactions."
Google LLC's Coral product line is a family of tiny chip modules that hardware makers can integrate into their devices to provide machine learning features. Today, ahead of next week's Consumer Electronics Show in Las Vegas, the search giant added several new products to the series.
All the offerings are based on the Edge TPU. It's a miniaturized version of the Tensor Processor Unit, an application-specific integrated circuit optimized for AI that Google uses in its data centers. The Edge TPU trades away most of the original TPU's horsepower for efficiency gains and is small enough to fit on a penny but still packs a surprisingly big punch.
The first new Coral product Google debuted today is the Accelerator Module. It delivers an Edge TPU inside a fairly bare-bones hardware case that can be installed on a gadget's circuit board in four different ways, including via USB and PCIe. It aims to be a no-frills option for hardware makers looking to bake Google silicon into their products.
Samsung Electronics Co. Ltd. has scheduled its next Galaxy Unpacked event for Feb. 11 in San Francisco. The annual event usually marks the announcement of the latest in Samsung's flagship Galaxy phones, with the S11 initially expected to be launched at the event.
But the new phones are actually reported to be called the S20, a change to Samsung's previous naming policies. The event may also see the debut of the Galaxy Fold 2, the successor to Galaxy's troubled folding phone launched at the same event in 2018.
The Galaxy S11 or S20 is expected to be powered by a Qualcomm Snapdragon 865 processor in the U.S. and come in three models. The phones may also see a change in Samsung's naming policy, with the S20, the S20+, and the S20 Ultra replacing the previous S11e, S11, and S11+. The size of the phones is said to be 6.4 inches, 6.7 inches, and 6.9 inches, respectively. The two smaller models reportedly will come in LTE and 5G variants, while the largest model is said to be 5G only.