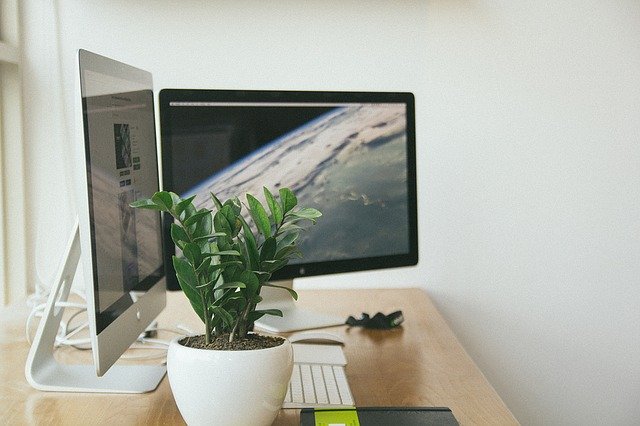 Like baseball, cricket relies on grass, dirt, wood, cork, spit, spin, drop and rise en route to either victory or loss. And like baseball — and just about any other sport, really — cricket coaching staffs and their players worldwide are looking for more ways to track every move.
Tracking statistics is nothing new. With each action, a player produces a stat that can be used to track improvement or struggle over a given period of time. But as players get stronger and stakes — financial and otherwise — get higher, a need for more specific data is proving necessary.
India-based SeeHow transforms sports equipment into sensors to do just that, and it does so without having to alter anything on the athlete's body. Its sensors are baked into cricket balls and bat handles to track very specific types of data that batsmen and bowlers generate. And tracking the behavior of a bowled ball and where and how it lands on a bat all play a role in the story of cricket.
Stem, a startup that helps independent musicians get paid, is expanding with a new financing program called Scale.
Co-founder and CEO Milana Rabkin Lewis described the company's core offering as a way for collaborators to "memorialize the split" of the proceeds from a song — once they've uploaded a track, Scale can automatically handle splitting the payments among those collaborators. It also offers a broader suite of tools, including revenue data, to help musicians manage the financial side of their careers.
However, Rabkin Lewis noticed that some musicians on Stem were starting to "graduate" by signing a deal with a record label, usually because they needed capital: "Sometimes that was money for marketing, sometimes it was money for production, sometimes it was the cost of going on tour."
Amazon Transcribe, the AWS-based speech-to-text service, launched a small but important new feature this morning that, if implemented correctly, can automatically hide your personally identifiable information from call transcripts.
One of the most popular use cases for Transcribe is to create a record of customer calls. Almost by default, that involves exchanging information like your name, address or a credit card number. In my experience, some call centers stop the recording when you're about to exchange credit card numbers, for example, but that's not always the case.
With this new feature, Transcribe can automatically identify information like a Social Security number, credit card number, bank account number, name, email address, phone number and mailing address and redact that. The tool automatically replaces this information with '[PII]' in the transcript.
After recently tweaking its design to better showcast podcasts, Spotify today announced it's giving its entire mobile experience a refreshed look-and-feel. Starting initially with the iOS app, both Spotify Free and Premium users will notice the app has a more consistent, streamlined look, new in-app icons, changes to how cover art displays, and more.
The new app has a simpler, universal Shuffle Play button which now saves you a click by letting you tap once to start shuffling songs and playing them.
Action buttons used by Premium users, including "like," "play," and "download," are now grouped in a row at the bottom-center of the screen instead of spread out around the interface, as before. The downloading button for Premium users has also been updated so it looks the same as the one used for downloading podcasts.
SparkLabs Group announced today that it has launched SparkLabs Connex, the latest program in its network of startup accelerators and venture funds. Focused on real estate technology (proptech) and the Internet of Things, SparkLabs Connex will tap into startup ecosystems in Silicon Valley, Seoul, Shenzhen, Taipei and Singapore.
The program will support startups working with tech — like artificial intelligence, 5G, low-power wide area networks, eSIMS and security — essential to green building and smart city programs. Charles Reed Anderson, the founder of Singapore-based IoT, mobility and smart city advisory firm CRA & Associates, will lead SparkLabs Connex as its managing partner.
The program's partners include Nokia, True Digital, Beca and Skyroam, as well as the cities of Taipei, Taiwan, Songdo, South Korea and Darwin, Australia, which will be working with its portfolio startups to test and deploy their technology. SparkLabs Connex is also working with Go Smart, the Taipei City initiative to create a global network of smart cities, and the Urban Technology Alliance, which tests smart city tech in France, Spain, Japan, South Korea and Taiwan.
For a decade, Apple has solely relied on third-party sellers, stores and marketplaces to sell its products in India. That will begin to change this year.
At the company's annual shareholder meeting Wednesday, chief executive Tim Cook told investors that Apple will open its online store in India, the world's second largest smartphone market, at some point this year, and set up its first flagship brick-and-mortar store next year.
"I'm a huge believer in the opportunity in India," said Cook. "It's a country with a vibrancy and demographics that are just unparalleled."
TechCrunch reported last month that Apple was planning to open its online store in Q3 this year and was unlikely to be able to have its brick-and-mortar store ready in the country this year.
Weeks after Uber exited India's food delivery market, conceding defeat to local giants Swiggy and Zomato, a new player is gearing up to challenge the heavily-backed duopoly: Amazon.
The e-commerce giant plans to enter the Indian food delivery market in the coming weeks, a person familiar with the matter told TechCrunch. The launch of the service, which would be offered as part of either Amazon's Prime Now or Amazon Fresh platform, could happen as soon as next month, we are told.
In the run up to the launch, the e-commerce giant has been testing its food delivery service with select restaurant partners in Bangalore, the source said, requesting anonymity as details of the new business are still private.
The company has been working on its food delivery business for several quarters and was previously aiming to launch it during the festival of Diwali. It's unclear what caused the delay.
Cartesiam, a startup that aims to bring machine learning to edge devices powered by microcontrollers, has launched a new tool for developers who want an easier way to build services for these devices. The new NanoEdge AI Studio is the first IDE specifically designed for enabling machine learning and inferencing on Arm Cortex-M microcontrollers, which power billions of devices already.
As Cartesiam GM Marc Dupaquier, who co-founded the company in 2016, told me, the company works very closely with Arm, given that both have a vested interest in having developers create new features for these devices. He noted that while the first wave of IoT was all about sending data to the cloud, that has now shifted and most companies now want to limit the amount of data they send out and do a lot more on the device itself. And that's pretty much one of the founding theses of Cartesiam. "It's just absurd to send all this data — which, by the way, also exposes the device from a security standpoint," he said. "What if we could do it much closer to the device itself?"
Last November, Twitter rolled out its Hide Replies feature to all users worldwide. The feature, largely designed to lessen the power of online trolls to disrupt conversations, lets users decide which replies to their tweets are placed behind an extra click. Today, Twitter is making Hide Replies available to its developer community, allowing for the creation of tools that help people hide the replies to their tweets faster and more efficiently, says Twitter.
These sorts of tools will be of particular interest to businesses and brands who maintain a Twitter presence, but whose accounts often get too many replies to tweets to properly manage on an individual basis. With Hide Replies now available as a new API endpoint, developers can create tools that automatically hide disruptive tweets based on factors important to their customers — like tweets that include certain prohibited keywords or those that score high for being toxic, for example.
Ahead of today's launch, Twitter worked with a small number of developers who are now releasing tools that take advantage of the added functionality.
Wattpad, the online storytelling community that's home to some 80 million monthly users, has successfully tapped into the power of crowdsourcing to help uncover the next potential hits for media companies, including Netflix, Hulu, NBCU, Sony Pictures Television and others worldwide. It even launched its own YA book line to bring its online stories to a wider audience of young adults. Now, Wattpad is making a change to its app to better embrace its adult readers. The company is adding an option to toggle on "mature" stories — meaning those meant only for a 17-and-up crowd, according to Wattpad's policy, as well as customize what kind of content they're shown.
As you may imagine, a story is given a "mature" rating for explicit sex scenes. But stories also can be labeled mature if they include self-harm themes or scenes, like those focused on suicide or eating disorders, for example. Depictions of violence — including sexual, verbal, emotional and physical abuse — will give a story a mature rating, as well.
Up until the end of 2018, Wattpad had siphoned off its "sexier" stories into a dedicated app called After Dark. But that app has since been shut down. Given the huge demand for mature stories — a search for Wattpad stories by the keyword "mature" led to 155,000 results, for example — the company was failing a significant portion of its readership by not making it easier to surface and filter for this content.
Hasura, a startup working to solve developer problems around connecting to databases when using the open-source GraphQL tool, announced a $9.9 million Series A investment today.
Vertex Ventures US led the round, with participation from SAP.iO Fund and existing investors Nexus Venture Partners and Strive VC. A number of angel investors also participated in the round. The company has raised a total of approximately $11.5 million.
GraphQL is an open-source tool originally developed at Facebook in 2012 and open-sourced a few years later. Hasura CEO and co-founder Tanmai Gopal says the company had been working on helping developers to simplify Kubernetes, but over time, it realized that data access was a bigger problem, so it developed an open-source tool that works with GraphQL to help solve that issue.
B-Social, the London-based fintech building what it calls a "social bank," is announcing that it has raised a further £7.8 million in seed funding.
Once again the injection of capital comes from "high-net-worth" individuals. They include Rudy Karsan from Karlani Capital, although most of the investors remain undisclosed.
It brings the total capital raised by B-Social to £13.25 million, as the company continues the journey to becoming a fully licensed bank. It also plans to re-brand next month to the new name "Kroo."
Launched in February last year, B-Social currently exists as a "social finance" app, with accompanying debit Mastercard. It enables users to make purchases, share and keep track of expenses with friends and family, and negate the headache of "who owes who." More broadly, B-Social says it is on a mission to improve the relationship people have with money.