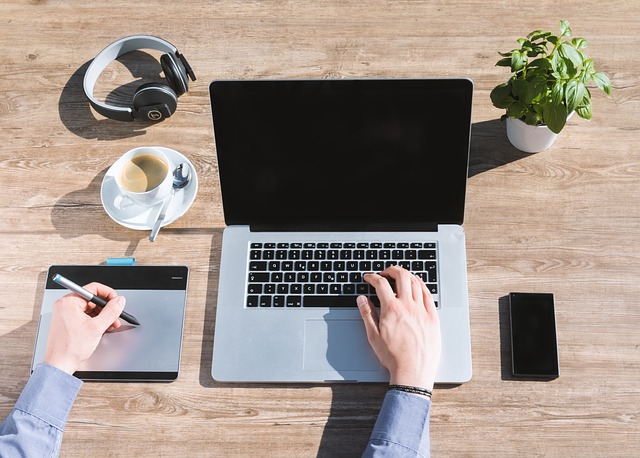 Microsoft Corp. today launched a new mobile version of its Office 365 productivity suite that brings Word, Excel, and PowerPoint together in a unified interface with several handset-specific features.
The unified Office app first made its debut at the company's Ignite conference back in November. After spending the last three months in beta, it's now generally available on Android and iOS smartphones with limited support for Android tablets.
The new app gives users the ability to access their Word documents, Excel spreadsheets and PowerPoint slides in one place while at the same time freeing up hardware resources. Microsoft said that the unified client "requires far less phone storage than installing individual apps." It also introduces performance optimizations the company's engineers made while the app was in beta, plus several capabilities created specifically for mobile users.
One of the banners features Microsoft unveiled today is Word Dictation. It's essentially a dictation tool and a voice control system rolled into one, allowing users to convert their speech into text and then format that text using spoken commands.
Coinbase Inc. has been granted principal membership to Visa Inc., a decision that allows the cryptocurrency firm to provide more features to customers who opt for a Visa card to access their crypto funds.
The decision was made in December but only announced today. It makes Coinbase the first pure-play crypto company to be approved as a Visa principal member.
Coinbase has previously offered Visa cards to users, but this was in partnership with other companies such as with the Shift Visa Debit Card launched in 2015. Shift shut down in February 2019, denying Coinbase users a debit card option.
The current iteration of the Coinbase debit card started last year with the launch of Coinbase Card in the U.K. The new membership with Visa allows Coinbase to offer the card in 29 markets with support for 10 cryptocurrencies. "This membership will enable us to offer more features for Coinbase Card customers; from additional services to support in more markets — all elements that will help to evolve and enrich the cryptocurrency payment experience," Coinbase said on Medium.
A richer way to collaborate using augmented reality over next-generation 5G wireless networks may soon hit the mass market.
AR collaboration software developer Spatial Systems Inc., mobile AR headset maker Nreal and wireless chipmaker Qualcomm Technologies Inc., announced today a joint partnership with wireless carrier market leaders to accelerate adoption of AR collaboration.
Spatial, Nreal and Qualcomm are also partnering up with LG Uplus Corp., KDDI Corp. and Deutsche Telekom AG to feature enhanced AR collaboration with more participants and a richer presence using highly complex 3D content and more diverse formats.
The company believes that its platform, coupled with Nreal's lightweight, large-field-of-view headsets, will be the first platform and app combination developed for the 5G wireless standard currently rolling out from carriers. It will be enabled by smartphones coming to the market this year powered by Qualcomm Snapdragon 855 and 865 mobile platforms on participating carriers' 5G networks.
The Bank of England launched a brand new £20 note on Thursday that features integration with the mobile app Snapchat that displays artwork by well-known British artist Joseph Mallord William Turner using augmented reality.
The note itself displays a self-portrait of JMW Turner, a 19th-century English Romantic painter known for turbulent landscapes and violent marine warfare paintings. Users of Snapchat can use an AR lens in the app to bring to life an animated version of his depiction of the naval warship, "The Fighting Temeraire."
The AR effect works by pointing the phone at the note, which then overlays the images over the bill itself in full animated, living color. The painting depicts the warship of the same name, a 98-gun ship-of-the-line from the Battle of Trafalgar, undertow toward its final berth where it would be dismantled for scrap.
Snapchat also confirmed that the new AR Lens will also work on pictures of the new £20 note.
Twitter Inc. is thinking about adding colored labels to content that contains lies and misinformation, according to a leaked demo obtained by NBC today.
The company has confirmed that the demo is real, although the labelling of lies is in the testing process and Twitter isn't sure when the feature will be rolled out.
In the demo, when a public figure tweets something that could be deemed as misinformation, it might be corrected by both fact checkers and journalists. Users can also participate in getting to the truth, something Twitter said will be a "community report" in the style of Wikipedia.
"We're exploring a number of ways to address misinformation and provide more context for tweets on Twitter," a Twitter spokesperson told NBC. "Misinformation is a critical issue and we will be testing many different ways to address it."
Organizational management platform startup ChartHop Inc. today announced $5 million in new funding and emerged from stealth mode.
The seed round was led by Andreessen Horowitz and included Abstract Ventures, the a16z Cultural Leadership Fund, CoFound, Cowboy Ventures, Flybridge Capital, Shrug Capital, and Work-Life Ventures.
Founded in 2018, ChartHop pitches itself as the "world's first org optimizer — the transparent source of truth for growth organizations." The company's cloud service allows enterprises to visualize, plan and understand their organization through interactive organization charts.
The service enables customers to streamline organizational management across people, finance, recruiting and team managers by providing a single platform for sharing people data and collaboratively building headcount plans. The platform is said to allow customers to structure and analyze people's data by multiple factors, including location, salary, stock grants, number of direct reports, gender and more delivering in-depth analysis to more clearly understand an organization in real-time.
Microsoft Corp. announced the general availability of its Microsoft Threat Protection and Insider Risk Management platforms today, along with a version of its Defender antivirus software for Linux now and for Android and iOS later this year.
Microsoft Threat Protection, released as a public preview in December, offers an integrated solution built on the Microsoft 365 security suite. That includes Defender Advanced Threat Protection for endpoints, Office 365 ATP for email and collaboration, Azure ATP for identity alerts and Microsoft Cloud App Security for software as a service application
 The software giant said MTP provides built-in intelligence, automation and integration to coordinate protection, detection, response and prevention into a single solution.
Microsoft Defender ATP for Linux was also made available starting today for public review. Following in the footsteps of Apple Inc. users who obtained a macOS version in March, the Linux version supports servers running distributed versions of RHEL 7+, CentOS Linux 7+, Ubuntu 16 LTS, or higher LTS, SLES 12+, Debian 9+ and Oracle EL 7.
Kronos Inc. and The Ultimate Software Group Inc., two of the industry's biggest providers of human resources software, today said they plan to merge into a single company that will be valued at $22 billion including debt.
The deal is an all-stock transaction that's expected to close at the end of March.
Lowell, Massachusetts-based Kronos, whose Chief Executive Officer Aron Ain will head the combined company, started out as a maker of time clocks in 1977 before switching to software. It now has three software-as-a-service suites that cover all the core aspects of managing a company's workforce from hiring to payroll management. Kronos says its products are used by tens of thousands of organizations, including half the Fortune 1000.
Weston, Florida-based Ultimate Software competes in the same niche with a suite of cloud-based HR services known as UltiPro. The offering covers many of the same areas as Kronos' products and is used to manage the personnel records of some 51 million workers worldwide.
Robotic process automation company Automation Anywhere Inc. is beefing up its platform today with a new Discovery Bot tool that can identify and automate more business processes for enterprises.
Automation Anywhere is a heavily funded startup that has emerged as one of the early leaders in the red-hot RPA market. RPA is gaining traction because enterprises can reap massive benefits by speeding up mundane business processes, freeing up workers to focus on more pressing tasks.
The company is chasing what analysts believe is a massive opportunity in RPA, with SiliconANGLE's sister research firm Wikibon forecasting that the total market capitalization for RPA software could be worth as much as $75 billion by 2025. But although there's a huge pot of gold up for grabs, it might not be big enough for everyone: Wikibon warns that RPA is still likely to be a winner-take-all market with room for a couple of players at best.
A new industry alliance led by Alphabet's Loon high-altitude balloon technology company and SoftBank's HAPSMobile stratospheric glider subsidiary aims to work together on standards and tech-related to deploying network connectivity using high-altitude delivery mechanisms.
This extends the existing partnership between HAPSMobile and Loon, which began with a strategic alliance between the two announced last April, and which recently resulted in Loon adapting the network hardware it uses on its stratospheric balloons to work with the HAPSMobile stratospheric long-winged drone. Now, the two are welcoming more members, including AeroVironment, Airbus Defence, and Space, Bharti Airtel, China Telecom, Deutsche Telekom, Ericsson, Intelsat, Nokia, HAPSMobile parent SoftBank and Telefonica.
The new HAPS Alliance, as it's being called (HAPS stands for High Altitude Platform Station), will be working together to promote use of the technology, as well as work with regulators in the markets where they operate on enabling its use. They'll work toward developing a set of common industry standards for network interoperability, and also figure how to essentially carve up or stake out the stratosphere so that participating industry players can work together without stepping on each other's toes.