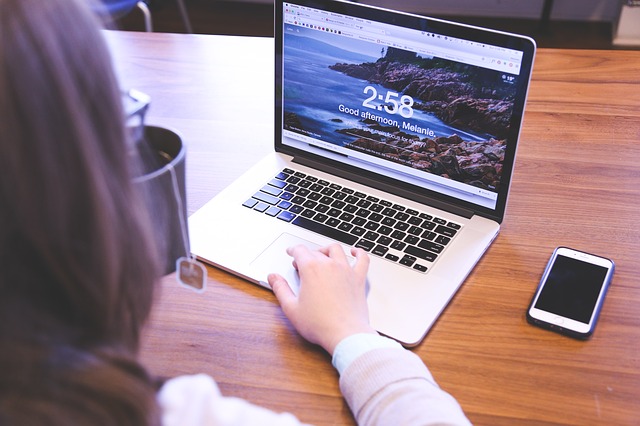 Quibi, the mobile-only streaming service from Jeffrey Katzenberg, is now open for pre-orders. The company declined to fully show off its app only a month ago during demos of its "TurnStyle" technology at the Consumer Electronics Show in Las Vegas, but it appears the app is ready nonetheless. Quibi is listed on both Apple's App Store and Google Play, where it's been given a pre-order date of April 6, 2020 — the date Quibi's new service goes live.
The app was actually published to the app stores in January, according to data from Sensor Tower and App Annie. Quibi confirmed the app actually opened up for pre-orders on January 30, but this hadn't been reported yet by media. (Chrissy Teigen tweeted it, however.)
Apple first introduced pre-order functionality for apps and games in late 2017, allowing interested consumers to have a new app or game automatically download to their device on launch day. And in the case of paid apps, customers aren't charged until the app becomes available.
Amazon may have a market cap of more than $1 trillion, but Finbarr Taylor, CEO of Y Combinator-backed startup Shogun, said the e-commerce giant is "kind of dropping the ball."
Specifically, he argued that the experience of shopping on Amazon — not what happens after you buy something, but browsing the website itself — is pretty bad, full of sponsored results and fake products.
"What we're seeing happen is that all this vast wave of direct-to-consumer brands is nibbling around edges of Amazon and beating them on buying experience," Taylor said.
Shogun was designed to support those brands. Taylor and his co-founder Nick Raushenbush created the first product in 2015, and they treated it as a side project at first. But Taylor said that by May 2017, "It ate up all of our free time and it was obviously much bigger than we expected," so they quit their jobs (Taylor was working as a software engineer at Y Combinator) and devoted themselves to it full-time.
If you've been following cryptocurrency news for the past few months, there's one word that keeps coming back — DeFi, also known as decentralized finance. As the name suggests, DeFi aims to bridge the gap between decentralized blockchains and financial services.
The original purpose of bitcoin hasn't changed; it's a crypto asset that lets users transfer money digitally without any bank in the middle. During the early days of bitcoin, people claimed that the blockchain could replace banks altogether.
But retail banks provide a ton of services beyond payments. If you have a bank account, it's unlikely that you only use it to store, receive and send money. You may have a credit card, a savings account, a loan, some shares, etc.
That's why developers have been looking at ways to port financial services to blockchains that support smart contracts. Some blockchains, such as Ethereum, EOS or Tezos, let you add a script to a transaction. The script is executed when some conditions are met.
WarnerMedia and YouTube TV today announced a distribution deal that will bring HBO and Cinemax to the Google-owned live TV streaming service for the first time as well as, notably, WarnerMedia's new service HBO Max, set to launch this spring.
That means that YouTube TV customers will have the option to add-on either HBO or Cinemax to their current subscription, as they can today on other streaming services like Hulu. Alternately, they'll be able to opt for HBO Max's expanded streaming service instead.
The new agreement will also allow YouTube TV to continue to carry the WarnerMedia networks TBS, TNT, truTV, CNN, HLN, Turner Classic Movies, Adult Swim and Cartoon Network, which have been available to YouTube TV since 2018.
Before it was worth $7.6 billion, the original idea for Robinhood was a stock-trading social network. At my kitchen table in San Francisco in 2013, the founders envisioned an app for sharing hot tips to a feed complete with a leaderboard of whose predictions were most accurate. Once they had SEC approval, they pivoted toward the real money maker: letting people buy and sell stocks in the app, and pay to borrow cash to do so.
Now, seven years later, Robinhood is subtly taking the first steps back to its start. Today it's launching Profiles. For now, they let users see analytics about their portfolio, like how concentrated they are in stocks versus options versus cryptocurrency, as well as across different business sectors. Complete with usernames and a photo, Profiles let you follow self-made or Robinhood-provided lists of stocks and other assets.
Profiles could give Robinhood's customers the confidence to trade more, and create a sense of lock-in that stops them from straying to other brokerages that have dropped their per-trade fees to zero to match the startup, like Charles Schwab, Ameritrade and E-Trade, which was acquired for $13 billion today by Morgan Stanley, as reported by The Wall Street Journal.
Six months ago or thereabouts, a group of engineers and developers with backgrounds from the National Security Agency, Google and Amazon Web Services had an idea.
Data is valuable for helping developers and engineers to build new features and better innovate. But that data is often highly sensitive and out of reach, kept under lock and key by red tape and compliance, which can take weeks to get approval. So, the engineers started Gretel, an early-stage startup that aims to help developers safely share and collaborate with sensitive data in real time.
It's not as niche of a problem as you might think, said Alex Watson, one of the co-founders. Developers can face this problem at any company, he said. Often, developers don't need full access to a bank of user data — they just need a portion or a sample to work with. In many cases, developers could suffice with data that looks like real user data.
With the days of desert-themed releases officially behind it, Google today announced the first developer preview of Android 11, which is now available as system images for Google's own Pixel devices, starting with the Pixel 2.
As of now, there is no way to install the updates over the air. That's usually something the company makes available at a later stage. These first releases aren't meant for regular users anyway. Instead, they are a way for developers to test their applications and get a head start on making use of the latest features in the operating system.
"With Android 11 we're keeping our focus on helping users take advantage of the latest innovations while continuing to keep privacy and security a top priority," writes Google VP of Engineering Dave Burke. "We've added multiple new features to help users manage access to sensitive data and files, and we've hardened critical areas of the platform to keep the OS resilient and secure. For developers, Android 11 has a ton of new capabilities for your apps, like enhancements for foldable and 5G, call-screening APIs, new media and camera capabilities, machine learning, and more."
For Previous TechBits, Click Here.