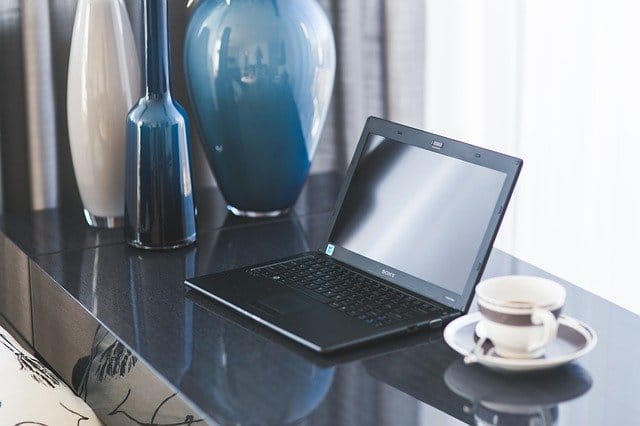 Redbox has entered the ad-supported streaming market with the launch of Redbox Free Live TV. The company, best known for its DVD rental kiosks, has been dabbling with streaming for years as consumer demand for DVD rentals has simultaneously declined. But despite its name, Redbox's new streaming service isn't offering "live TV" similar to what you'd get on a TV streaming service like YouTube TV or Hulu with Live TV. Instead, the new service offers a curated set of ad-supported movies and TV shows, similar to The Roku Channel, IMDb TV or TiVo Plus, for example.
This free content is organized into channels, including those from brands like TMZ, USA Today, Fail Army, Now This, FilmRise, batteryPOP, Filmhub, Food52 and others. Redbox has also put together its own thematic groupings, like Redbox Comedy, Redbox Rush and Redbox Spotlight, to help users discover what to watch. While some of the titles will come and go due to content deals, there will be something available to watch at any time — just like there is with live television.
PullRequest Inc., a code review startup backed by Google LLC and Y Combinator, today said it has acquired fellow startup Moonlight Work Inc. to advance its plans of making software development more automated using artificial intelligence.
Austin, Texas-based PullRequest operates a "code review as a service" platform that helps enterprise software teams find bugs in their software. Developers submit their code and the startup sends it to a community of programmers who flag any issues that may exist and provide tips on how to fix them. Companies such as Audi AG use the platform to find security vulnerabilities, performance problems and other types of bugs in development projects.
PullRequest has raised more than $10 million since 2017 from investors, including Google's Gradient Ventures artificial intelligence fund. It has used the capital to build out various value-added tools, among them an AI-powered automated bug detection engine that flags software issues and suggestions fixes without any human input. It's this part of its portfolio that PullRequest is hoping to boost through the Moonlight acquisition.
McMaster and Harvard University researchers create 'intelligent' interaction between light and material, establishing a promising new platform for computing.
A collaboration between McMaster and Harvard researchers has generated a new platform in which light beams communicate with one another through solid matter, establishing the foundation to explore a new form of computing.
Their work is described in a paper published in the Proceedings of the National Academy of Sciences on February 6, 2020.
Kalaichelvi Saravanamuttu, an associate professor of Chemistry and Chemical Biology at McMaster, explains that the technology brings together a form of hyrdrogel developed by the Harvard team with light manipulation and measurement techniques performed in her lab, which specializes in the chemistry of materials that respond to light.
Physicists demonstrate energy quantization in high-temperature superconductors.
The development of a quantum computer that can solve problems, which classical computers can only solve with great effort or not at all — this is the goal currently being pursued by an ever-growing number of research teams worldwide. The reason: Quantum effects, which originate from the world of the smallest particles and structures, enable many new technological applications. So-called superconductors, which allow for processing information and signals according to the laws of quantum mechanics, are considered to be promising components for realizing quantum computers. A sticking point of superconducting nanostructures, however, is that they only function at very low temperatures and are therefore difficult to bring into practical applications.
Researchers at the University of Münster and Forschungszentrum Jülich now, for the first time, demonstrated what is known as energy quantization in nanowires made of high-temperature superconductors — i. e. superconductors, in which the temperature is elevated below which quantum mechanical effects predominate. The superconducting nanowire then assumes only selected energy states that could be used to encode information. In the high-temperature superconductors, the researchers were also able to observe for the first time the absorption of a single photon, a light particle that serves to transmit information.
Russian researchers from the Moscow Institute of Physics and Technology, Valiev Institute of Physics and Technology, and ITMO University have created a neural network that learned to predict the behavior of a quantum system by "looking" at its network structure. The neural network autonomously finds solutions that are well-adapted toward quantum advantage demonstrations. This will aid researchers in developing new efficient quantum computers. The findings are reported in the New Journal of Physics.
A wide range of problems in modern science are solved through quantum mechanical calculations. Some of the examples are research into chemical reactions and the search for stable molecular structures for medicine, pharmaceutics, and other industries. The quantum nature of the problems involved makes quantum computations better-suited to them. Classical computations, by contrast, tend to return only bulky approximate solutions.
Creating quantum computers is costly and time-consuming, and the resulting devices are not guaranteed to exhibit any quantum advantage. That is, operate faster than a conventional computer. So researchers need tools for predicting whether a given quantum device will have a quantum advantage.
For Previous TechBits, Click Here.