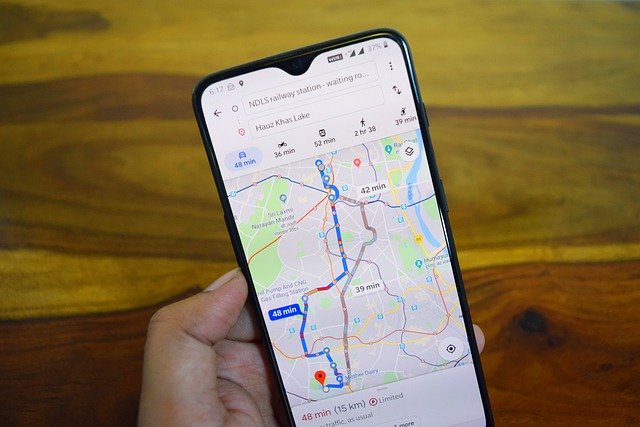 The biggest change in the new Google Maps is its updated UI. The app's various features and pages have been organized into five new tabs that line the bottom of the app screen. Here's what each one does:
Explore: Offers reviews and recommendations for nearby restaurants, activities, and attractions.
Commute: Gives directions to a location, travel time estimates, traffic alerts, and more.
Saved: A customizable list of saved locations for quick access. The list can be organized by category and shared with others.
Contribute: Submit reviews, photos, and other suggestions for places on Google Maps.
Updates: A feed of recent reviews and other updates for places you have visited in the past, trending locations, and recommendations from Local Guides. You can also interact with businesses listed on Google Maps directly through this tab.
Instagram may finally let IGTV video makers earn money 18 months after launching the longer-form content hub. Instagram confirms to TechCrunch that it has internally prototyped an Instagram Partner Program that would let creators earn money by showing advertisements along with their videos. By giving creators a sustainable and hands-off way to generate earnings from IGTV, they might be inspired to bring more high-quality content to the destination.
The program could potentially work similarly to Facebook Watch, where video producers earn a 55 percent cut of revenue from "Ad Breaks" inserted into the middle of their content. There's no word on what the revenue split would be for IGTV, but since Facebook tends to run all its ads across all its apps via the same buying interfaces, it might stick with the 55 percent approach that lets its say creators get the majority of cash earned.
The White House is pushing to dedicate an additional billion dollars to fund artificial intelligence research, effectively doubling the budget for that purpose outside of Defense Department spending, Reuters reported today, citing people briefed on the plan. Investment in quantum computing would also receive a major boost.
The 2021 budget proposal would reportedly increase AI R&D funding to nearly $2 billion, and quantum to about $860 million, over the next two years.
The U.S. is engaged in what some describe as a "race" with China in the field of AI, though unlike most races this one has no real finish line. Instead, any serious lead means opportunities in business and military applications that may grow to become the next globe-spanning monopoly, a la Google or Facebook — which themselves, as quasi-sovereign powers, invest heavily in the field for their own purposes.
Xiaomi also emerged as the market leader registering annual shipments of 43.6 million units in 2019, the highest ever smartphone shipments made by any brand in a year, with a growth of 9.2% on year, IDC said. Samsung, on the other hand fell 2.8% on-year, leaving it with a market share of 20.3% versus Xiaomi's 28.6%, for 2019.
Vivo, Oppo and Realme followed the two top brands with shares of 10%, 7.2% and 3.2% in 2019 respectively.
Kolkata: 'Digital India', 'Cyber Surakshit Bharat', 'Cyber Swachhta Kendra' for malware protection, formation of 'National Critical Information Infrastructure Protection Centre' and approving 'Personal Data Protection Bill' and smart currency hedging practices were upheld by EEPC India chairman, Mr Ravi Sehgal at a joint session on Awareness Programme on Cyber Security & Smart Currency' with Kolkata Police (Cyber Cell), Central Forensic Science Lab and financial institutions.
Cyber security awareness promotes foundational understandings on cyber threats and risk, cyber hygiene, and appropriate response options. It informs citizens on best practices and proactive measures when confronted with cyber risks. Smart Currency Hedging Practices', which is undoubtedly the need of the tour for importers and exporters during the time of currency fluctuation.
For Previous TechBits, Click Here.