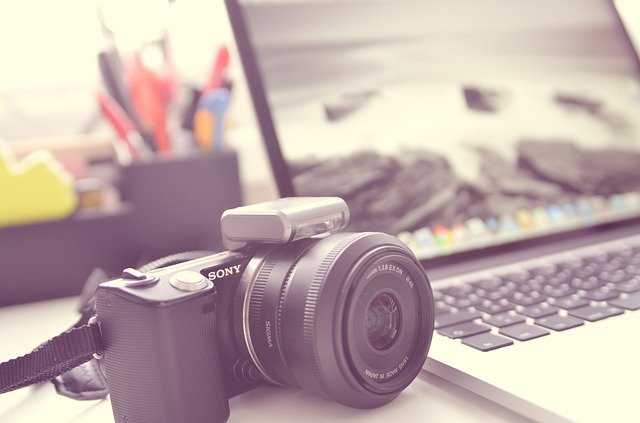 VSCO, the photo-sharing app that became a Gen Z meme, is expanding further into video. The company already supported video editing via its app, but users couldn't publish and share directly to the VSCO feed the results of their long-form video content. That now changes, starting first with VSCO members on iOS.
Video publishing has been a longtime request among the app's users, the company says, and arrives at a time when video editing has been booming on VSCO's platform.
Over the past year, VSCO has seen video editing double. In addition, usage of its GIF-creation tool, DSCO, has remained one of its most popular features, the company claims. In December, VSCO signaled its intention to move further into the video market with the acquisition of video technology company Rylo.
The growing ubiquity of open-source software has been a big theme in the evolution of enterprise IT. But behind that facade of popularity lies another kind of truth: Companies may be interested in using more open-source technology, but because there is a learning curve with taking on an open-source project, not all of them have the time, money and expertise to adopt it. Today, a startup out of Finland that has built a platform specifically to target that group of users is announcing a big round of funding, underscoring not just demand for its products, but its growth to date.
Aiven — which provides managed, cloud-based services designed to make it easier for businesses to build services on top of open-source projects — is today announcing that it has raised $40 million in funding, a Series B being led by IVP (itself a major player in enterprise software, backing an illustrious list that includes Slack, Dropbox, Datadog, GitHub and HashiCorp).
Clear is an early-stage startup with a big ambition. It wants to build a blockchain for high-volume transaction systems like payments between telcos. Today it announced a $13 million Series A investment.
The round was led by Eight Roads with participation from Telefónica Innovation Ventures, Telekom Innovation Pool of Deutsche Telekom, HKT and Singtel Innov8.
That the strategic investors were telcos is not a coincidence. The early use case for Clear's blockchain transaction network involves moving payments between worldwide telcos, a system that today is highly manual and prone to errors.
Clear co-founder Gal Hochberg says what his company does is to take commercial contracts and turn them into digital representations, often known in digital ledger terms as a smart contract.
Hulu will finally expand outside of the U.S., likely as soon as next year. This tidbit of news was confirmed by Disney Chairman and CEO Bob Iger on this week's earnings call with investors. Disney now has full operational control of Hulu, following its acquisition of 21st Century Fox and subsequent deal with NBCU. That has given it the means to streamline Hulu's operations and international plans — as it began to do this week with the Hulu reorg that included the departure of Hulu CEO Randy Freer.
Disney said it wanted to better integrate Hulu with its direct-to-consumer operations, which is the first step toward being able to make good on its international ambitions.
The company is also now beginning to leverage the assets it acquired by way of the Fox deal to grow Hulu's original content lineup. Starting next month, for example, Hulu will become the exclusive streaming service for all new FX Original programming. In addition, Hulu will offer in-season streaming of current FX shows and back seasons for most of its current and library series to subscribers.
Hotstar, a lesser-known Disney-owned service which has set global streaming records, is about to have a very busy few months. Disney plans to bring its on-demand streaming service Plus in India through Hotstar on March 29, a little sooner than expected, the company said Tuesday.
In an earnings call with analysts, Disney chief executive Bob Iger said the entertainment conglomerate will launch the service in one of the world's largest entertainment markets at the beginning of the next edition of the IPL cricket tournament, the most noteworthy event on Hotstar all year. He also revealed that Disney+ had amassed 26.5 million paying subscribers worldwide.
TechCrunch reported in November that the company was planning to launch its streaming service in India by the second half of the year, followed by its entry in Southeast Asian markets. We also reported that by end of Q1, the company was likely to raise the subscription price of Hotstar service, a Star India-owned service it owns as part of its acquisition of Fox.
Apple surprised its app developer community today with the official announcement that they'll soon be able to sell their cross-platform apps as one universal purchase, including, for the time, apps that run on macOS. For consumers, a universal purchase option allows them to just pay once for an app that works across devices, including iPhone, iPad, Apple TV and/or Mac. Developers, meanwhile, will be able to entice customers to buy their Mac and iOS app together, or other combinations of apps. They'll also be able to more easily sync customers' in-app purchases and subscriptions across platforms.
Apple says support for universal purchase will roll out in March 2020.
In preparation for the changes, the App Store categories will be unified across the iOS App Store and Mac App Store, to make apps more "discoverable," Apple says.