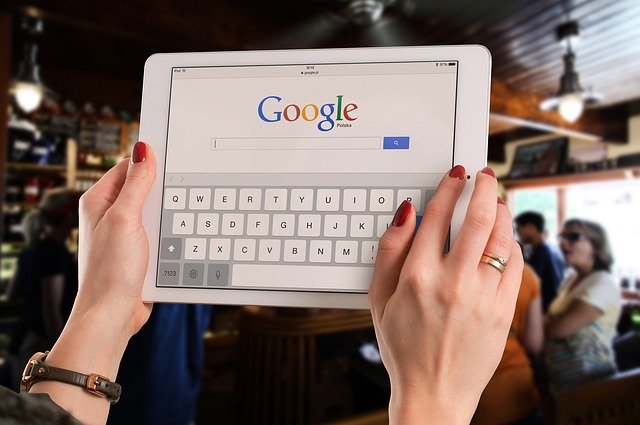 Google Assistant is today rolling out support for Tile's Bluetooth tracker, designed to help you keep up with your often misplaced items — like your keys, purse, wallet, remote and more. The new integration will allow Google Assistant users on any Nest device to ask questions like, "Hey Google, where is my purse?" They can instruct the Assistant to ring their device" by saying things like "Hey Google, make my backpack ring."
Variations on these commands are also supported, like, "Hey Google, find my…" or "Hey Google, ring my…"
In addition, you can ask for the location of an item. If the item is in the house, the Assistant will return an appropriate location using Tile's Bluetooth capabilities, by saying something like "your keys were last seen today at 9 PM near the Kitchen speaker." If the item is out of Bluetooth range, the Assistant will instead return the item's last known location, based on Tile's location services.
Last summer, the Seattle-based startup Remitly closed a $135 million round to go beyond money-transfer services into a wider range of financial products catering to its primarily-immigrant customer base.
Today, it's taking the wraps off a new product that puts paid to that plan: it's launching Passbook, a new bank aimed at immigrants that lets a person use a wide number of picture IDs — whether they are from the US or not — to sign up. The service is starting first in the US — Remitly's biggest market today among its 16 "send from" countries and 47 "send to" countries. The long-term plan is to roll out Passbook anywhere that Remitly is active over time.
Aimed at the 44 million immigrants in the country that Remitly already targets with services to send money back to their home countries, the idea is to give them options to open and use bank accounts even if they are not in possession of Social Security numbers or other forms of US-originated identification, as long as they are living in the US, have another form of identification (for example a passport from another country), and in cases where the ID lacks an address, proof of where they live.
Small business lending is a huge market that has attracted massive attention from VC investors in recent years. Startups like Kabbage have raised more than a billion dollars in venture capital and debt to create lending platforms for businesses, and others in the space like Fundbox for lending and BlueVine for banking are trying to build new, digital-first models for helping SMB owners grow their businesses.
While startups targeting the U.S. and European markets have proliferated, other international markets have seen less attention. Portal Finance raised $200 million to help businesses with lending in Latin America, and First Circle raised a $26 million round to do the same in the Philippines.
HPE announced today that it has acquired Scytale, a cloud native security startup that is built on the open-source Secure Production Identity Framework for Everyone (SPIFFE) protocol. The companies did not share the acquisition price.
Specifically, Scytale looks at application-to-application identity and access management, something that is increasingly important as more transactions take place between applications without any human intervention. It's imperative that the application knows it's OK to share information with the other application.
This is an area that HPE wants to expand into, Dave Husak, HPE fellow and GM of cloudless initiative wrote in a blog post announcing the acquisition. "As HPE progresses into this next chapter, delivering on our differentiated, edge to cloud platform as-a-service strategy, security will continue to play a fundamental role. We recognize that every organization that operates in a hybrid, multi-cloud environment requires 100% secure, zero trust systems, that can dynamically identify and authenticate data and applications in real-time," Husak wrote.
As Silicon Valley's entrepreneurs cluster around the worldview that artificial intelligence is poised to change how we work, investors are deciding which use cases make the most sense to pump money into right now. One focus has been the relentless communication between companies and customers that takes place at call centers.
Call center tech has spawned dozens if not hundreds of AI startups, many of which have focused on automating services and using robotic voices to point customers somewhere they can spend money. There has been a lot of progress, but not all of those products have delivered. Cresta is more focused on using AI suggestions to help human contact center workers make the most of an individual call or chat session and lean on what's worked well for past interactions that were deemed successful.
Japan's tourism industry is booming, but it faces a hotel room shortage, especially in Tokyo as the country prepares for the Summer Olympics. H2O (the name stands for Hospitality 2.0) addresses the market opportunity with a platform that helps vacation rental owners manage their properties. The startup announced today it has raised $7 million in Series B funding from Samsung Ventures, Stonebridge Ventures, IMM Investment and Shinhan Capital, bringing its total raised to $18 million.
H2O allows owners to manage operations, housekeeping and bookings from different online travel agencies on its platform, lowering the cost of doing business. The company also recently launched H2O, a vacation rental brand, to expand its real estate development business, including a new hotel near Universal Studio Japan.
Big changes are ahead for BlackBerry and TCL as the smartphone market continues to see slowing growth. The pair announced today that they would end their four-year brand licensing and tech support partnership in August 2020, with TCL ceasing to make new models of BlackBerry handsets after then. TCL — which has only a 1% share of the whole smartphone market today — will continue to support models that are already in the market until August 31, 2022.
"We… regret to share… that as of August 31, 2020, TCL Communication will no longer be selling BlackBerry-branded mobile devices," says the note, posted on BlackBerry's Twitter account. "TCL has no further rights to design, manufacturers or sell any new BlackBerry mobile devices."
When siblings Labinot and Mimoza Bytyqi fled the war in Kosovo in 1999, arriving as refugees on the West Coast of the U.S., they would have had no idea they'd go on to launch a technology company together.
But as adults, the pair set up attacking the $6.7 billion telepresence and video communication category, which hasn't evolved much since the older business systems from Cisco and Polycom. By integrating their Solaborate device with Smart TVs, the entrepreneurs have come up with a drastically cheaper device and platform.
Solaborate has now closed a $10 million Series A funding round from EPOS and Demant Group. EPOS is a newly established company under the healthcare tech company Demant Group in Denmark, which makes high-end audio solutions designed for enterprise and gaming. The funding will be used to accelerate the development of Solaborate's new product line of all-in-one HELLO devices and its cloud communication platform.
For Previous TechBits, Click Here.