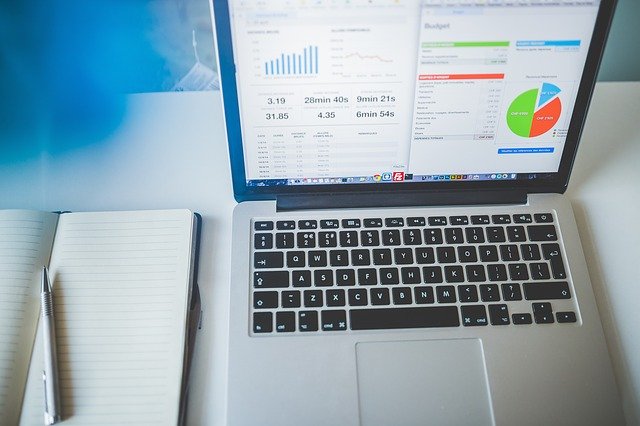 Doubtnut, a Gurgaon-based startup that operates an app to help students learn and master concepts from math and science using short videos, has raised $15 million in a new financing round as it looks to serve more people in small cities and towns of the country.
The financing round, Series A, was led by Chinese giant Tencent. Existing investors Omidyar Network India, AET, Japan and Ankit Nagori (founder of fitness startup Cure.Fit), and Sequoia Capital India also participated in the round, the two-year-old startup said.
Moda Operandi, an online marketplace that specialises in right-off-the-runway luxury fashion, accessories and home decor, is today announcing a high-priced event of its own: it's raised $100 million, a mix of equity and debt that it will use to invest in its platform and technology as well as to continue growing business overall. Founded in 2010, it offers products from some 1,000 brands and designers and ships to 125 countries.
"For the past eight years, Moda has disrupted the way people shop for luxury fashion," said Moda Operandi CEO Ganesh Srivats in a statement. "This investment will enable us to build on that innovation, investing further in the client and designer experience and connecting more of the world's best fashion to more people."
After opening an office in the city last year, Indian ride-hailing firm Ola said it would officially begin operations in London on February 10. London is one of the world's biggest markets for ride-hailing services, and the expansion is a key development in Ola's international strategy as the company widens its competition with Uber, another SoftBank portfolio firm.
Ola said it will be "fully operational from day one" in London, where it has signed up more than 20,000 drivers since late November.
The company, which has raised about $3.5 billion to date, emphasized that its platform offers a range of security features, such as a 24/7 helpline for drivers and customers and an in-app emergency button.
Intel Corp. has decided to end development work on its Nervana neural network processors and will instead focus its efforts on the artificial intelligence chip architecture it acquired when it bought out Habana Labs Ltd. for $2 billion in December.
The news was revealed Friday by Moor Insights & Strategy analyst Karl Freund in an article in Forbes. He said Intel told him it had decided to end its work on both the Nervana NNP-T training chips and the Nervana NNP-I inference chips, though it said it will still deliver on customer commitments for the latter.
Habana has developed two AI chips of its own, namely the Habana Gaudi and the Habana Goya (pictured). The former is a highly specialized neural network training chip, while the latter is a processor used for the inference that uses neural networks in active deployments.
Application modernization startup OpenLegacy Inc. has raised $20 million to help it pursue its mission of helping financial services companies move their information technology infrastructures into the cloud-native era.
Japan's SBI Holdings Inc. was the sole investor in the latest round, announced late last week. It brings OpenLegacy's total funding to date to $70 million.
Princeton, New Jersey-based OpenLegacy is an interesting startup that helps organizations breathe new life into older, legacy business applications. It does so by automating and standardizing the process of extending them with microservices-based application programming interfaces. The APIs make it possible for developers to add new functions to older applications without making risky and expensive changes to their code base.
Cisco Systems Inc. made a series of announcements at its Cisco Live EU conference today in Barcelona that were designed to help its customers deliver and monitor applications from the edge to cloud.
The networking giant is leveraging its application monitoring software — AppDynamics — along with an Intersight Workload Optimizer tool to optimize the infrastructure where applications run.
"This is about Cisco setting the table," John Furrier, co-host of theCUBE, SiliconANGLE Media's mobile livestreaming studio, said during the keynote analysis on the opening day of Cisco Live. "To me, the top story so far is that Cisco is not going to yield to the big cloud guys. They are, brick by brick, rebooting their products to be cloud-enabled for hybrid and then ultimately multicloud."
Furrier, along with co-hosts Dave Vellante and Stu Miniman, discussed Cisco's latest announcements involving support for edge computing environments and new tools in the collaboration space. (* Disclosure below.)
Google LLC has released a new open-source multifactor authentication security key platform that allows both hobbyists and hardware vendors to build their own security keys.
Called OpenSK, the project has been released on GitHub and contains Rust-based firmware that can be installed on Nordic chip dongles. Rust is a system programming language focused on safety while Nordic chip dongles are dongles, a small piece of computer hardware that connects to another device, designed in this case by Nordic Semiconductor ASA.
OpenSK supports FIDO U2F and FIDO2 standards, both authentication standards from the FIDO Alliance that facilitate authentication.
For Previous TechBits, Click Here.