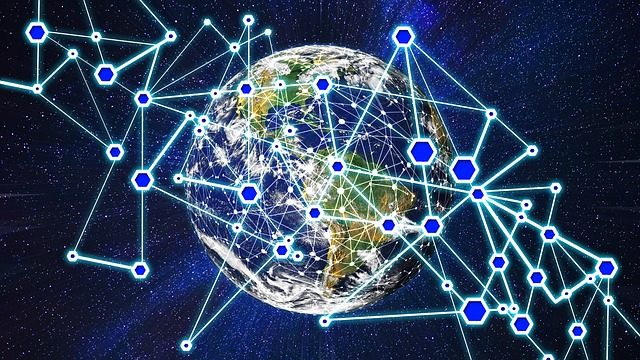 If you can read this now, there's a pretty good chance that you've had encounters with chatbots to solve product or service queries. And if you have, there's also a pretty good chance that the chatbot couldn't solve your query which then necessitated intervention by a human service agent. Well, Google claims that won't be the case with its new chatbot, Meena, that's supposedly the best in the world.
Meena is a 2.6- billion parameter neural conversational model that can conduct conversations that are more sensible and specific than existing chatbots. Google says that the model is trained on 341GB of text which is filtered from public domain social media conversations. When compared to OpenAI GPT-2, a sophisticated language model released last year, Meena has 1.7x greater model capacity and was trained on 8.5x more data.
Apple today announced a major revamp of its iOS Maps app that features improved road coverage and pedestrian data, more precise addresses, and more detailed land cover.
"We set out to create the best and most private maps app on the planet that is reflective of how people explore the world today," Apple senior vice president Eddy Cue is quoted as saying in the blog post announcing the update.
"It is an effort we are deeply invested in and required that we rebuild the map from the ground up to reimagine how Maps enhances people's lives, from navigating to work or school or planning an important vacation, all with privacy at its core. The completion of the new map in the United States and delivering new features like Look Around and Collections are important steps in bringing that vision to life. We look forward to bringing this new map to the rest of the world starting with Europe later this year."
Huawei faced a tough time for months after the US announced a ban with national security order on a popular Chinese smartphone manufacturer, Huawei. Although US sanctions created uncertainty for Huawei, it still surpassed Apple and has become the second-largest brand in 2019, as per a report by Counterpoint Research.
Speaking of the "top ten smartphones" list, the first spot in the list has been stolen by Samsung with 20% and Apple took the third spot with 13% market share. Xiaomi and Oppo also made the top five list with Xiaomi taking the fourth spot and Oppo fifth. Except for these smartphone brands, Vivo, Lenovo Group, LG, Realme, and Tecno were also a part of the top ten smartphone list.
Social Captain, a startup that helped Instagram users gain followers, has exposed thousands of Instagram accounts and passwords. A report by TechCrunch details on how a security researcher could scrape over 10,000 user accounts by simply viewing the web page source code of Social Captain. Yes, the company stored the passwords of users in unencrypted plaintext.
This wasn't it. Another bug allowed any user to access the password of a Social Captain user by simply plugging in the username of the targeted user in the web address. By doing this, even without logging in, anyone could harvest the password of the targeted user by viewing the source code of the web page.
The security researcher shared a spreadsheet with over 10,000 scraped user accounts. Apart from usernames and passwords, the sheet also had information regarding paying and non-paying subscribers and the billing addresses of the former. To further substantiate the claim by the researcher, TechCrunch created a dummy account. As expected, they too could find their password in the source code of the web page.
So in 2017, Dubsmash's three executives burned down the 30-person company and rebuilt something social from the ashes with the rest of the $15.4 million it'd raised from Lowercase Capital, Index Ventures and Raine. They ditched its Berlin headquarters and resettled in Brooklyn, closer to the one demographic still pushing Dubsmashes to the Instagram Explore page: African-American teenagers posting dances and lip-syncs to indie hip-hop songs on the rise.
In August 2018, ByteDance merged Musically into TikTok to form a micro-entertainment phenomenon. Instead of haphazardly sharing auto-biographical Stories shot with little forethought, people began storyboarding skits and practicing dances. The resulting videos were denser and more compelling than content on Snapchat and Instagram. The new Dubsmash, launched two months later, rode along with the surge of interest in short-form video like a Lilliputian in a giant's shirt pocket. The momentum helped Dubsmash raise a secret round of funding last year to keep up the chase. Now Dubsmash has 1 billion video views per month.
For Previous TechBits, Click Here.