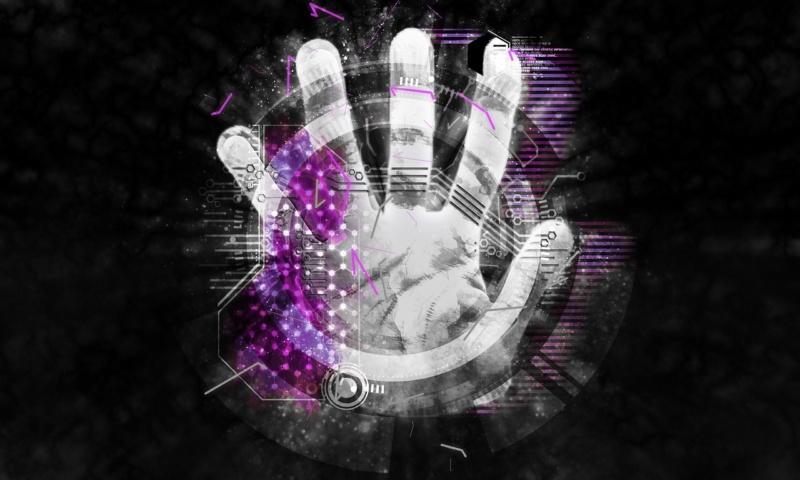 Japanese business to business payments processor JCB Co., Ltd. announced Friday a partnership with Singapore-based Keychain, a distributed ledger blockchain technology provider, to build out a payment processing network.
JCB intends to use Keychain's technology to increase security and suitability for payments made over its network. With blockchain technology, JCB's payments system will gain increased operational integrity for its next-generation payments system.
The company launched its payment network and credit card issuance business in 1961 in Japan and began worldwide expansion in 1981. The acceptance network operated by JCB includes about 30 million merchants and its cards are issued in 24 countries and territories, with more than 130 million customers.
Uber Technologies Inc. has been given approval by Egypt's Competition Authority to acquire Middle Eastern ride-hailing startup Careem Networks FZ some nine months after the deal was announced.
Careem operates in 120 cities across North Africa, the Middle East, and South Asia, but of the markets the company operates in, Egypt is the largest in the Middle East for ride-hailing services.
"We welcome the decision by the ECA to approve Uber's pending acquisition of Careem," a spokesperson for Uber said today. "Uber and Careem joining forces will deliver exceptional outcomes for riders, drivers, and cities across Egypt."
The approval was not without hurdles. The ECA warned in September that the two companies should not proceed with the deal before receiving permission. Concerns from the ECA included "monopolistic practices" and the prohibition of acts committed abroad "should these acts result in the prevention, restriction, or harm of the freedom of competition."
Grab and Singtel, one of the largest telecoms in Singapore, announced today that they are applying for a digital full bank license together. If approved, the license will allow them to offer simple credit and investment products, before progressing to a full-functioning bank if they meet the Monetary Authority of C's (MAS) criteria.
Grab will hold a 60% stake in the consortium, with Singtel holding the other 40%. A joint statement said the companies are "committed to contributing to the financial services sector with a differentiated offering that addresses the unmet and underserved needs of consumer and enterprise segments in Singapore," including SMEs that need access to credit. Securing working capital is a major pain point across Southeast Asia, with several startups and financial institutions working on new tools to gauge creditworthiness and manage loans.
Indian tech startups have never had it so good.
Local tech startups in the nation raised $14.5 billion in 2019, beating their previous best of $10.6 billion last year, according to research firm Tracxn.
Tech startups in India this year participated in 1,185 financing rounds — 459 of those were Series A or later rounds — from 817 investors.
Early-stage startups — those participating in angel or pre-Series A financing round — raised $6.9 billion this year, easily surpassing last year's $3.3 billion figure, according to a report by venture debt firm InnoVen Capital.
According to InnoVen's report, early-stage startups that have typically struggled to attract investors saw a 22% year-over-year increase in the number of financing deals they took part in this year. Cumulatively, at $2.6 million, their valuation also increased by 15% from last year.
As big tech gets bigger, industry leaders have begun making more noise about helping homeless populations, particularly in those regions where high salaries have driven up the cost of living to heights not seen before. Last January, for example, Facebook and the Chan Zuckerberg Initiative, among other participants, formed a group called the Partnership for the Bay's Future that said it was going to commit hundreds of millions of dollars to expand affordable housing and strengthen "low-income tenant protections" in the five main counties in and around San Francisco. Microsoft meanwhile made a similar pledge in January of last year, promising $500 million to increase housing options in Seattle where low- and middle-income workers are being priced out of the city and its surrounding suburbs.
Amazon has made similar pledges in the past, with CEO Jeff Bezos pledging $2 billion to combat homelessness and to fund a network of "Montessori-inspired preschools in underserved communities," as he said in a statement posted on Twitter at the time, in September 2018.
Shares of NIO, a China-based electric car manufacturer, are soaring this morning after the company's Q3 2019 earnings beat investor expectations. NIO's surprise win comes directly on the heels of Tesla, a competitor, announcing the delivery of its first cars made in China, NIO's home market.
NIO went public on the New York Stock Exchange in 2018 for $6.26 per share. Its value has plunged as a public company, seeing its per-share price fall to as little as $1.19. Today, after its earnings report, NIO shares are up more than $1 apiece, to $3.47 per share as of the time of writing. That new price represents a gain of touch of less than 44% in today's trading.
It's the slowest week of the year for gadget news. Christmas is in the rearview, and it's a few days until the new year. After that, it's a straight shot to CES and then MWC. Meantime, best we've got going for us are a handful of rumors, including a peek at what Google's next budget handset might could potentially possibly conceivably look like.
Per renders from OnLeaks and 91Mobiles, a vision of the Pixel 4a has appeared — or, a render, rather. The handset will no doubt be an important one for Google. After all, the 3a (pictured at top) helped the company recover from some lackluster sales last year. A couple of pieces jump out at first glance. The display appears to finally buck the company's longtime notch dependency, in favor of a hole punch camera on the front.
VMware is closing the year with a significant new component in its arsenal. Today it announced it has closed the $2.7 billion Pivotal acquisition it originally announced in August.
The acquisition gives VMware another component in its march to transform from a pure virtual machine company into a cloud-native vendor that can manage infrastructure wherever it lives. It fits alongside other recent deals like buying Heptio and Bitnami, two other deals that closed this year.
They hope this all fits neatly into VMware Tanzu, which is designed to bring Kubernetes containers and VMware virtual machines together in a single management platform.
For previous TechBits, click Here.