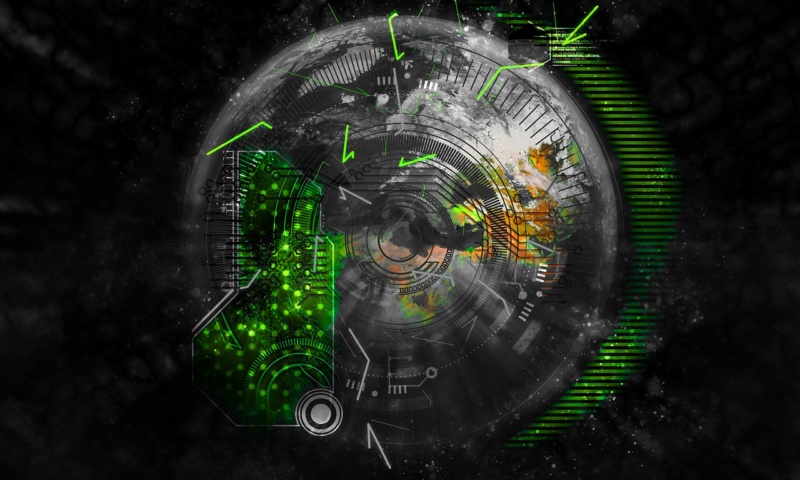 OM1, a big-data analytics company for the healthcare industry, has raised $50 million in its latest round of financing to expand its sales and marketing and product development activities as it brings clinical insights to hospitals and big pharma companies alike.
The new financing highlights just how important access to data is in the fight to increase efficiencies and drive down costs in healthcare. Pharmaceutical companies can use the data in their interactions with the Food and Drug Administration to make a case for the utility of certain drugs, while hospitals and physicians use the data to improve treatment by looking at which courses of care produced the best outcomes.
Despite the proliferation of recipe websites and apps, finding and organizing the recipes you want to cook has somehow become more difficult over the years. Recipe sites are overrun with ads and long-winded personal stories, while many apps ignore the fact that many of today's consumers want to shop for groceries online, not by making a shopping list to take to the store. Today, a company called Whisk is launching a new meal planning and recipe finding service that helps you better organize your recipe collection, as well as easily shop for recipe ingredients from a range of grocery delivery providers, including Walmart, Amazon Fresh, Instacart and others.
Whisk itself was acquired by Samsung NEXT in March of this year, after tripling its revenue, achieving profitability and powering more than half a billion recipe interactions per month.
Luminary, a startup building a "Netflix for podcasts," is now trying a new tack to gain subscribers for its premium service. The company is today launching an Alexa skill that will allow podcast listeners to stream content on Echo speakers and other Alexa-powered devices, using voice commands. In addition, Luminary is also becoming the first podcast service to offer premium subscriptions by way of Alexa voice requests.
Listeners will be able to ask Alexa to "start my free Luminary trial" to gain a month of free access to Luminary Premium, or they can say "Alexa, subscribe to Luminary," to kick off their $7.99 per month subscription in the U.S.
Despite its messy and controversial launch, which saw a number of podcasters pulling their shows from Luminary's service, the company has persisted. Today, Luminary has grown its library to include more than 40 premium podcasts exclusive to its network, including shows from big names like Trevor Noah, Lena Dunham, Martina McBride, Russell Brand, Team Coco, The Ringer, Roxane Gay + Tressie McMillan Cottom and others.
The top cryptocurrency companies have quietly begun to outsource their infrastructure problems to a tiny stealth startup. It's called Alchemy. Today it's making the big public reveal of its technology that could help developers finally build the killer use case atop Bitcoin or Ethereum.
If the operating system connected computers and software, and if browsers connected HTTP to web apps, Alchemy wants to be the bridge enabling the blockchain ecosystem. It's this middle layer that's produced Microsoft, Apple and Google — some of the most valuable companies in the world.
How does Alchemy work? It replaces the nodes that businesses use to read and write blockchains with a faster, more scalable decentralized architecture. It also provides tools for analytics, monitoring, alerting, logging and debugging for cryptocurrency-connected software. The two-year-old startup already powers infrastructure for hundreds of businesses serving over one million customers in 200 countries per week, including big names like Augur, 0x, Cryptokitties, Kyber and the Opera browser.
Amazon Web Services Inc. today updated its natural language processing service for healthcare providers with a new feature that lets them link to information from medical ontologies.
AWS Comprehend Medical is a machine learning service that models topics, detects language, conducts sentiment analysis and extracts phrases from unstructured medical texts such as doctors' notes, clinical trial reports and patient health records.
The service analyzes these texts in order to help medical professionals to get a better understanding of the complex relationships between things such as drug dosage and their impact on health conditions, for example. The new feature will help professionals to better detect medical information from unstructured clinical texts and then link those findings to the ICD-10-CM and RxNorm medical ontologies.
Following the success of its BeyondCorp framework for network access, Google LLC is pitching another model its adopted for securing its cloud-native information technology architecture.
BeyondProd, as the new model is called, is the subject of a new white paper that details how Google has implemented cloud-native security principles within its organization.
Google developed BeyondProd to secure its modern, cloud-native computing infrastructure, which runs almost exclusively on software containers and is governed by Borg, the precursor to the company's popular Kubernetes container orchestration tool.