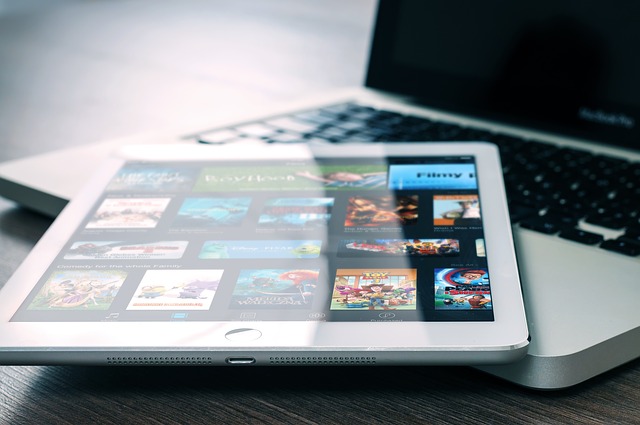 Facebook Inc. created a bot called "Liam" to help employees better deflect criticism, the New York Times reported Monday.
According to that report, the bot was introduced for the holiday period when staff might return home and have to answer difficult questions coming from friends and family.
The social network has been embroiled in multiple issues for the last few years, from privacy breaches to hate speech circulating on the platform. It seems Liam was there to help employees find the right answer when those topics and others came up.
The Times wrote that if an employee was asked how Facebook treats hate speech, Liam would provide a few responses. Some of those were "Facebook consults with experts on the matter" and "It has hired more moderators to police its content."
The newly unveiled Amazon Braket platform will provide on-demand access to quantum systems from three different startups. The service, which debuted today at re:Invent, is pitched as a way for enterprises to familiarize themselves with the technology and explore potential future applications.
Each of the three quantum systems AWS will offer is based on different system designs. The first, from Andreessen Horowitz-backed Rigetti Computing Inc., is made up of superconducting circuits much like Google LLC's supercomputer-beating Sycamore chip. A second system built by IonQ Inc. carries out computations using so-called trapped ions suspended in a vacuum by lasers.
Amazon Web Services Inc.'s big re: Invent conference officially kicked off today in Las Vegas and the cloud giant has wasted no time today, announcing an array of services and features headlined by new artificial intelligence offerings.
Topping off the list of new offerings unveiled during AWS's midnight announcement bonanza is DeepCompose, an AI-powered musical keyboard. The device allows developers to familiarize themselves with machine learning by building and training models that generate music. AWS now offers no fewer than three different AI learning devices: DeepComposer joins the recently upgraded DeepRacer remote-controlled model car and the DeepLens camera.
CircleCI, a so-called DevOps platform for software innovation, announced today at Amazon Web Services Inc.'s re: Invent conference in Las Vegas the release of a variety of software integration "orbs" for AWS that provide simple, out-of-the-box solutions for building and testing code.
A CircleCI orb is a sharable package of configuration elements, including jobs, commands and executors designed to run as part of development and deployment workflow. DevOps is a method of software development that teams programmers and information technology operations staff to speed and improve software development.
This new suite of orbs released by CircleCI, formally known as Circle Internet Services Inc., will work on the AWS Serverless Application Model, also called SAM, using a new open-source framework for building serverless applications. This will allow DevOps teams to create an automated continuous integration and delivery pipelines for testing and deploying to AWS Lambda, a serverless cloud computing environment.
Tokyo-based Softbank Group Corp. announced over the weekend that it has released an ultra-thin blockchain-enabled wallet card, the SBC Wallet Card, designed to improve on shortcomings of traditional cards.
The SBC Card uses its own encryption system, implements multiple encryption mechanisms, can act as a hot and cold wallet and displays information on a card-thin liquid crystal display directly on the card.
Users of the card can use it to carry blockchain-based digital currencies, such as Bitcoin, and use them as money to purchase goods and services. Using on-bard functions, the card can exchange blockchain-based cryptocurrency or local money.
No code application software company AppSheet is expanding its skillset today by adding predictive machine learning capabilities and optical character recognition to its platform to help users make more intelligent business apps.
AppSheet is one of several "no-code" platform providers that enable enterprise workers who lack coding skills to build all kinds of useful software applications via a graphical interface. The new features being released today allow workers to add machine learning processing capabilities to those apps for the first time and speed up data entry tasks.
The predictive machine learning models feature means that applications built with AppSheet can now perform a statistical analysis of the data they create to make better predictions about future outcomes.
Always keen to showcase the capabilities of its public cloud computing platform at its annual re Invent conference this week in Las Vegas, Amazon Web Services Inc. today revealed a new project by existing customer Formula One Group as well as two brand-new customers.
The motorsports company used AWS to help do auto race simulations in order to help inform racing car design. The research effort involved a computational fluid dynamics project that simulated the aerodynamic performance of cars during races and led to some key improvements in their design.
Nvidia Corp. wants to make artificial intelligence a staple of the healthcare industry with a new distributed learning technique announced today that can train machine learning models while protecting patient privacy.
AI holds great promise, but for industries such as healthcare where data privacy is of paramount importance, tapping into that potential is a big challenge. The problem is that any data that might be useful to train models is almost always confidential, which means it can't be shared with technology partners.
Nvidia reckons it can solve this problem with its new Clara Federated Learning technique, which ensures that patient data remains within healthcare providers' systems at all times.