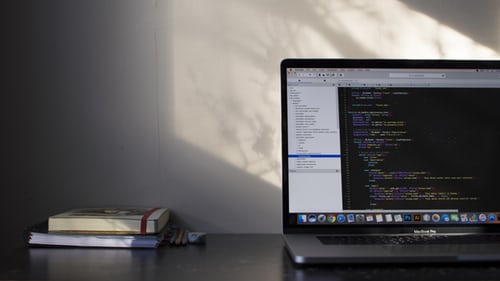 #TechBits, August 12, 2019
 a conference on the future challenges of intelligence organizations held in 2018, former Director of National Intelligence Dan Coats argued that he transformation of the American intelligence community must be a revolution rather than an evolution. The community must be innovative and flexible, capable of rapidly adopting innovative technologies wherever they may arise.
Imagine what it might be like to live and work in our world in 2030 and beyond. Perhaps, thanks to advancements in extended reality (XR), an umbrella term used to describe immersive technologies that can merge the physical and virtual worlds, you might be able to shop for a new home anywhere in the world as if you were actually on-site or head to lunch in some faraway land. By 2022, the XR market is expected to reach $209 billion, which is eight times what it is today. This tremendous growth could mean the realities of our 2030 lives are beyond our imagination's ability to grasp.

Have you ever wanted to be more intelligent, stronger or have a superpower? The possibilities are hidden inside our minds, scientists claim – as long as we can develop the technology to unlock it.
Some of Britain's top scientists are competing against the giants of Silicon Valley to create devices that could turn the average person into a genius, let us control electronics using our minds or free people with mobility difficulties.
Describing what triggers consumers' buying decisions, world-renowned entrepreneur, and American author Seth Godin, famously said, "People do not buy goods & services. They buy relations, stories, and magic."
Looking at how consumers are increasingly swayed by the emotive aspects of a marketing campaign, Godin's words seem to hold good. Just look around and observe, how many times do we, as consumers, really come across an ad on TV, a product package on a supermarket shelf, or an ove.
The online gambling industry has witnessed tremendous development and innovation over the past two decades. These technological advancements not only enhance the enjoyment-quotient of the customers, but also significantly increase the security aspect of these platforms. Not to forget how these innovations are helping a great multitude of casino players indulge in their favorite pastime, on the go, through mobile gaming.
For previous edition of TechBits, click here.