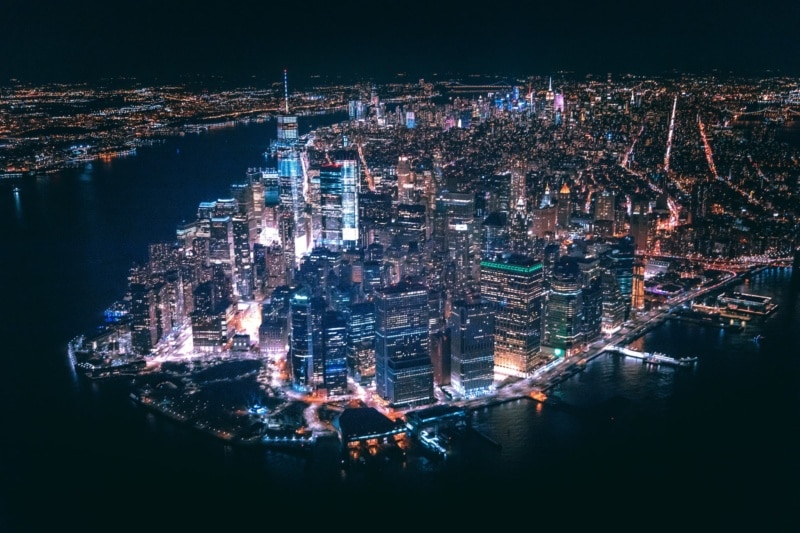 Techbits 9th January 2020
Two of the top three telecom operators in India are beginning to address one of the biggest challenges hundreds of millions of their subscribers face in the country each day: poor call quality and abrupt voice drops. Reliance Jio, India's second-largest telecom operator, announced today that it now supports voice and video calling functionality over Wi-Fi networks.
The 4G-only network said it has started to roll out the feature to all of its subscribers in India and expects to reach all of its 360 million consumers by next week. The rollout of calls over Wi-Fi functionality on Jio comes weeks after Airtel, India's third-largest telecom operator with more than 260 million subscribers, began to support this feature in select places in the country. Neither of the operators are levying any additional fee for this feature and say that their subscribers can place phone calls over Wi-Fi across the networks.
Quibi founder Jeffrey Katzenberg and CEO Meg Whitman took the stage this morning at the Consumer Electronics Show in Las Vegas to offer a deeper look into the technology behind the soon-to-launch mobile streaming service. The company had already revealed much about its intentions with Quibi, including how it's the first streaming service designed exclusively for mobile devices, not the living room TV.
But until today's keynote — and briefings with reporters yesterday — what Quibi hadn't yet discussed in detail was the underlying, patent-pending technology that takes advantage of mobile devices to push forward a new form of storytelling. Specifically, Quibi is using a new engineering technology it's calling "Turnstyle," which allows the viewer to move between portrait mode viewing and landscape viewing, seamlessly — and without any black bars to fill the rest of the screen when switching to landscape video.
Twitter has been on a long-term mission to overhaul have people have conversations on its platform, both to make them easier to follow and more engaging without turning toxic. That strategy is taking another big step forward this year, starting in Q1 with a new way for people to control conversations, by giving them four options to "tailor" their replies: anyone can reply, only those who a user follows can reply, only those tagged can reply, or setting a tweet to get no replies at all. (Goodbye, needing to make space for "don't @me.")
The plans were unveiled just this morning during CES in Las Vegas, where Twitter has been holding an event for media led by Kayvon Beykpour, VP of product at the company. "The primary motivation is control," he said today. "We want to build on the theme of authors getting more control and we've thought… that there are many analogs of how people have communications in life."
At last year's CES, Twitter introduced its first public prototype app, twttr — dubbed "little T" internally at Twitter. The app allows Twitter to develop and experiment with new features in the public, to see what works and what does not. The app's main focus, to date, has been on making threaded conversations easier to read. Now, the company is ready to graduate the best of twttr to the main Twitter app.
"We're taking all the different branches — all the different parts of the conversation — and we're making it so it's all in one global view," explained Suzanne Xie, Twitter's head of Conversations, speaking to reporters at CES 2020. "This means you can easily understand, and get a pulse of what's happening in the conversation," she added. When the changes roll out, you'll be able to see when the original tweet's author is replying within a conversation thread. Twitter will also highlight people you're following and people who are verified.
IBM Corp. today announced at the Consumer Electronics Show in Las Vegas that it's expanding the IBM Q Network, a service that provides organizations with access to its cloud-based quantum computing systems, experts and developer tools. There are now more than 100 organizations using the IBM Q Network, including various private companies, academic institutions and government research labs.
The new members include Goldman Sachs Group, Inc., Wells Fargo & Co., Delta Airlines Inc., Stanford University, the Georgia Institute of Technology and the Los Alamos National Laboratory.
Credit card giant Mastercard Inc. today unveiled its newest augmented reality experience app that lets its cardholders view, explore and access the benefits they receive from using their credit card. Upon launching the app, card users can scan their card with a mobile device and enter a 360-degree virtual environment. Once activated, a series of interactive portals will guide them into "rooms" displaying different interactive 3D objects that represent card benefits.
For example, a user could launch the AR app on their phone, jump through a portal in the virtual space and find a set of golf clubs resting on the ground near them in the AR experience. Upon focusing on the golf clubs, they discover that it's part of a promotion for Priceless Golf Benefits and tapping on the clubs triggers a pop-up screen that takes them to details about the benefits.
AR experiences open up new opportunities for users to interact with information and the medium of AR is highly immersive. Mastercard hopes that this drives better understanding and use of benefits offered by its services to customers.