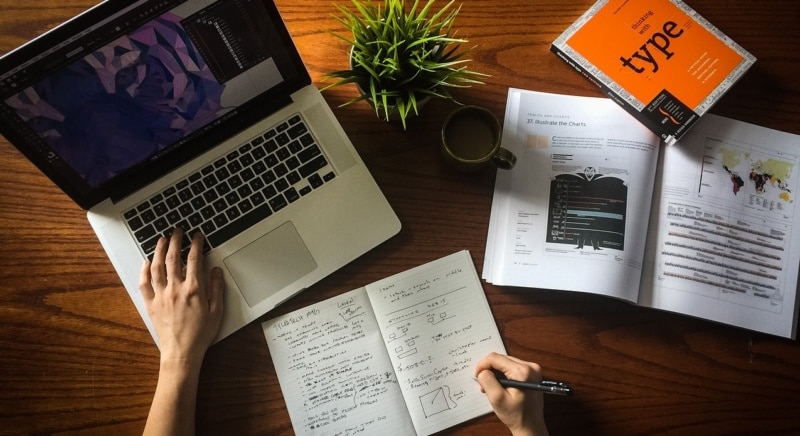 #1 Samsung's Lite devices bring the headphone jack to flagship design (sort of)
Some devices need no explanation. The Galaxy S10 Lite and Note 10 Lite are no such devices. They're more nebulous, walking an interesting line, between premium and mid-range. They're a clear attempt by Samsung to change with a smartphone-buying public that has balked at the idea of $1,000+ devices.
On that front, they make plenty of sense. Things are, however, not so cut and dry. This is probably no better exemplified by the headphone jack situation. One (the Note 10) has one. One (the S10) doesn't. It's a bit of a one foot in, one foot out approach to the technology that Samsung, admittedly, has always been more cautious about abandoning than most.
Read more here- https://techcrunch.com/2020/01/07/samsungs-lite-devices-bring-the-headphone-jack-to-flagship-design-sort-of/
#2 Here's everything Google announced at CES 2020
Another year, another blast of Google Assistant news on the first official day of CES. Google slimmed things down a touch for CES this year, though they've still got a big presence here. While they didn't build a whole damn amusement park ride this time around, they've still got a massive two-story booth (complete with slides?) parked right outside the front doors of the Las Vegas Convention Center. As with last year, just about everything Google is showing off at CES 2020 is focused around the company's voice-powered AI helper, Google Assistant.
Here's what's new:
Webpage reading: Been meaning to read that long article all day, but don't have 20 minutes to stare at your phone? Folks on Android devices will soon be able to say "Hey Google, read this page" and Assistant will fire up its neural networks to generate a pretty lifelike reading, with the system only reading the relevant text (assuming all is working as planned) while avoiding mentioning things like social sharing buttons or the page's myriad navigation options. Google says it also wants to make the page autoscroll/highlight text as it reads, though it sounds like that may come a bit later down the road.
Scheduled actions: You'll soon be able to make one-off requests for things you want to happen later in the day, like "Hey Google, turn on the lights at 6 pm." Sorta surprising this wasn't already a thing.
Read more here- https://techcrunch.com/2020/01/07/heres-everything-google-announced-at-ces-2020/
#3 Damon Motors targets Tesla owners with its 200 MPH hyper-safe e-moto
Damon Motorcycles doesn't want to become the Tesla of e-moto companies. But the startup does believe its EV two-wheeler is the first to capture the ethos of Tesla owners. That's the target market for Damon's new $24,995 Hypersport, according to CEO Jay Giraud. The Vancouver-based startup unveiled the e-motorcycle today at the Consumer Electronics Show in Las Vegas, after offering a teaser in December.
Damon's Hypersport has a 200 mph top-speed, 200 miles of highway range, 147 ft-lbs of torque, charges to 80% in 20 minutes and weighs less than 500 pounds, Giraud told TechCrunch on a call. The company's new EV is cloud-connected, manages performance through digital riding modes and will get riders from 0-60 mph in less than 3 seconds.
Read more here- https://techcrunch.com/2020/01/07/damon-motors-targets-tesla-owners-with-its-200-mph-hyper-safe-e-moto/
#4 Delta Air Lines bets on AI to help its operations run smoothly in bad weather
Delta Air Lines, in its first-ever keynote at CES, today announced a new AI-driven system that will help it make smarter decisions when the weather turns tough and its finely tuned operations get out of whack. In a first for the passenger airline industry, the company built a full-scale digital simulation of its operations that its new system can then use to suggest the best way to handle a given situation with the fewest possible disruptions for passengers.
It's no secret that the logistics of running an airline are incredibly complex, even on the best of days. On days with bad weather, that means airline staff must figure out how to swap airplanes between routes to keep schedules on track, ensure that flight crews are available and within their FAA duty time regulations and that passengers can make their connections.
Read more here- https://techcrunch.com/2020/01/07/delta-air-lines-bets-on-ai-to-help-its-operations-run-smoothly-in-bad-weather/ 
#5 Delta Air Lines shows off its smarter travel app, an exoskeleton and more at CES
Over the course of the last few years, we've seen a number of new companies come to CES to brandish their consumer electronics chops as their own industries went through significant disruptions thanks to new technologies. The most obvious example of this is the car industry, which now has a major presence at both CES and MWC. Now, the airline industry is also getting in this game, as Delta Air Lines CEO Ed Bastian used his first CES keynote to show off his company's efforts to use technology to improve the flying experience.
Bastian showed off the company's new vision for its Fly Delta app, for example, which is maybe the most important touchpoint between the airline and passengers today. The company wants to transform the app into a "digital concierge that anticipates customer needs."
Read more here- https://techcrunch.com/2020/01/07/delta-air-lines-shows-off-its-smarter-travel-app-an-exoskeleton-and-more-at-ces/
#6 Media streamer Plex to add subscription channels, rentals and more
Plex in December launched its own ad-supported streaming service in more than 200 countries, where it functions as a competitor to The Roku Channel, Tubi, Crackle and other places that offer free-to-stream content without a subscription. While the company will continue to develop and expand its ad-supported product, it's also looking ahead to what comes next.
And that includes adding subscription video, a transactional marketplace for rentals and purchases, and a way to launch streaming content Plex can't host — like the shows and movies available on mainstream streaming services. The question for Plex is not whether or not it wants to offer these features to its users, but rather which ones it should focus on first. Some may arrive this year, in fact.
Read more here- https://techcrunch.com/2020/01/07/media-streamer-plex-to-add-subscription-channels-rentals-and-more/
#7 Google and ClimaCell team up to launch a new high-resolution weather forecast for India
Weather technology company ClimaCell, which is taking a number of innovative approaches for gathering weather data and building forecasting models, today announced that it is partnering with Google Cloud to launch a new high-resolution forecasting model. The first model will focus on India, with other geographies following soon.
ClimaCell and Google will make the forecast available for free through the Google Cloud Public Datasets program. The model will provide forecasts for the next 48 hours and have a resolution of 2km and 15-minute timesteps. It will also serve as the foundation for other weather products from ClimaCell for predicting floods, air quality and more.
Read more here- https://techcrunch.com/2020/01/07/google-and-climacell-team-up-to-launch-a-new-high-resolution-weather-forecast-for-india/
#8 Arduino launches a new modular platform for IoT development
Arduino, the open-source hardware platform, today announced the launch of a new low-code platform and modular hardware system for IoT development. The idea here is to give small and medium businesses the tools to develop IoT solutions without having to invest in specialized engineering resources.
The new hardware, dubbed the Arduino Portenta H7, features everything you'd need to get started with building an IoT hardware platform, including a crypto-authentication chip and communications modules for Wi-Fi, Bluetooth Low Energy and LTE, as well as Narrowband IoT. Powered by 32-bit Arm microcontrollers, either the Cortex-M7 or M4, these low-power modules are meant for designing industrial applications, as well as edge processing solutions and robotics applications. It'll run Arm's Mbed OS and support Arduino code, as well as Python and JavaScript applications.
Read more here- https://techcrunch.com/2020/01/07/arduino-launches-a-new-modular-platform-for-iot-development/
#9 Huami and Studio take on Peloton with the Amazfit HomeStudio treadmill
Chinese wearable company Huami and fitness startup Studio are teaming up to build a connected treadmill, which they unveiled today as part of Huami's keynote as CES. The most notable feature of the Amazfit HomeStudio is its lack of a traditional treadmill front. Instead, you control the device using your smartphone, while content is delivered to a separate, vertically-oriented 43-inch HD screen that the companies are calling the Glass.
The Glass kind of looks like a giant phone, and it also includes a camera that can analyze your movements with computer vision (if you're worried about privacy, there's a slide piece that covers the camera). As for the treadmill itself, it's 20 inches wide and 53 inches long, with a slat belt surface for a softer running feel.
Read more here- https://techcrunch.com/2020/01/07/huami-and-studio-take-on-peloton-with-the-amazfit-homestudio-treadmill/ 
#10 Looking Glass is targeting enterprises and eventually gamers with 8K holographic display
The system has 33.2 million pixels, utilizing a 45-element light field to offer a truly impressive holographic effect. Though, there is a pretty clear range when the effect really looks good. Straight on to about 45-degrees is the Goldilocks zone. Beyond that, things get fuzzy. They also get a bit out of focus when the hologram extends too far out, as in the case of a 3D image of a man's face. His nose extending out about six inches was pretty fuzzy.
The four-year-old company has raised around $14 million, with its Series A arriving in early February. There are some high-profile investors on board, including SOSV, Lux Capital and Foundry Group, which led the last round. There's a certain benefit to a technology that leaves interested parties wowed when they leave the room.
Read more here- https://techcrunch.com/2020/01/07/looking-glass-is-targeting-enterprises-and-eventually-gamers-with-8k-holographic-display/