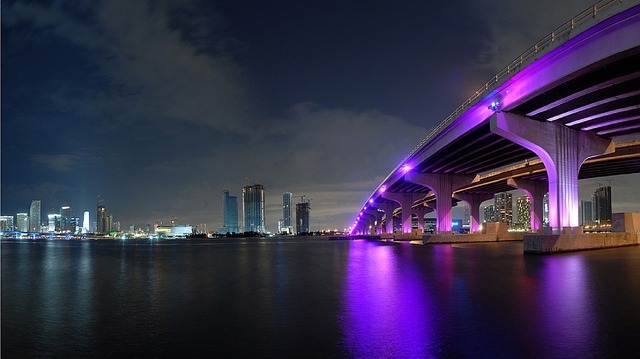 The best-kept secret in quantum computing." That's what Cambridge Quantum Computing (CQC) CEO Ilyas Khan called Honeywell's efforts in building the world's most powerful quantum computer. In a race where most of the major players are vying for attention, Honeywell has quietly worked on its efforts for the last few years (and under strict NDA's, it seems). But today, the company announced a major breakthrough that it claims will allow it to launch the world's most powerful quantum computer within the next three months.
In addition, Honeywell also today announced that it has made strategic investments in CQC and Zapata Computing, both of which focus on the software side of quantum computing. The company has also partnered with JPMorgan Chase to develop quantum algorithms using Honeywell's quantum computer. The company also recently announced a partnership with Microsoft.
Ampere, the chip startup run by former Intel President Renee James, announced a new chip today that she says is designed specifically to optimize for cloud workloads.
Ampere VP of product Jeff Wittich says the new chip is called the Ampere Altra, and it's been designed with some features that should make it attractive to cloud providers. This involves three main focuses including high performance, scalability and power efficiency — all elements that would be important to cloud vendors operating at scale.
The Altra is an ARM chip with some big features."It's 64-bit ARM cores or 160 cores in a two-socket platforms –we support both one socket and two socket [configurations]. We are running at 3 GHz turbo, and that's 3 GHz across all of the cores because of the way that cloud delivers compute, you're utilizing all the cores as much of the time as possible. So our turbo performance was optimized for all of the cores being able to sustain it all the time," Wittich explained.
Facebook -owned WhatsApp is finally giving users' eyes a break by rolling out a dark mode setting to the messaging app — years after some other tech giants figured out how to offer a "dimmer pixels" switch.
The messaging giant says the feature is rolling out globally in the "coming days" to the latest version of WhatsApp on both Android and iOS.
The setting can be enabled via system settings for users running the most recent versions of the respective smartphone OSes — or via the WhatsApp settings option on Android:
Users on Android 10 and iOS 13 can use dark mode by enabling it in system settings. Users on Android 9 and below can go into WhatsApp Settings > Chats > Theme > select 'Dark'.
We're told iPhone users not running the latest OS are out of luck. "Dark Mode will only be available to users on iOS 13 and above," said a spokesman.
Alternative and holistic healthcare seekers in the Los Angeles area have a new service they can turn to in WellSet, the listing platform that launched on Tuesday.
Through the service, customers coming off the company's existing waitlist can access its marketplace for finding acupuncturists, massage therapists, functional medicine practitioners, craniosacral therapists, nutritionists, life coaches and holistic therapists.
WellSet will serve up practitioners based on a users' health concerns, as well as the price, location and type of practice on offer.
The company takes a 30% referral fee for its first booking and a 3% booking fee for future appointments booked through its platform. It also provides backend services like intake form management, insurance management and other logistical offerings, according to co-founder Tegan Bukowski.
Universal code search startup Sourcegraph Inc. is looking to get some more attention from the developer community it serves after raising $23 million in a Series B round of funding announced today.
Sourcegraph's Universal Code Search is a tool that's used by developers to explore the code base of the applications and programs they're working on.
It helps eliminate the headaches that arise from having to deal with multiple programming languages, file formats and developer tools, the company said. With Sourcegraph, developers can search their code quickly and easily in order to fix any bugs or make any other changes that need doing.
"Developers use code search to find, understand and change code during daily development and tasks like code reviews," Quinn Slack, Sourcegraph's co-founder and chief executive officer, said in an interview with SiliconANGLE. "It's not just about how developers discover and explore codebases but also about how they can quickly understand code in context."
Claris International Inc., a subsidiary of Apple Inc., today announced the launch of a powerful workflow automation platform designed for the real-world software development challenges faced by small and medium-sized businesses.
Claris Connect links manual and automatic processes through the cloud both onsite and remotely in order to streamline and automate business processes and development workflows. The platform provides integration, orchestration and automation for numerous third-party apps, including Box and DocuSign, without the need to code.
"The right path to being cloud-first is to be cloud-smart," said Claris Chief Executive Brad Freitag. "That means giving problem solvers all the power of the cloud — sharing, rapid deployment, scalability — without losing connection to the real world. For more than 20 years, Claris has been the go-to solution to deliver apps that fit the white space between existing applications."
The platform includes almost 50 connectors at launch, including many of the world's most-used enterprise applications such as Trello, Slack and Box.
Virtual reality telehealth startup XRHealth today announced that it's working with Israel's Sheba Medical Center to offer VR services to patients exposed to the coronavirus who have been quarantined at the hospital.
Infections with the novel coronavirus, also known as COVID-19, continue to rise, with new cases being discovered and disclosed across the world. According to the World Health Organization, there have been more than 89,000 cases confirmed globally. To protect the uninfected, some patients diagnosed with COVID-19 are placed into quarantine.
The process of quarantine is by definition isolating and lonely. The effect of even short-term quarantine can cause dramatic psychological health effects, which in turn lowers a person's ability to fight off disease. XRHealth believes that by helping ease some of the isolation caused by quarantine, combined with the ability to allow medical professionals and patients to interact more naturally, will aid positive outcomes.