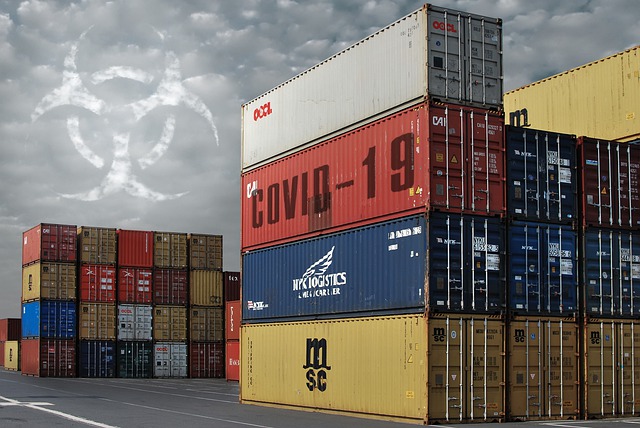 Startup NEWS, Mar 27, 2020
Foxconn and Wistron have suspended all production at their Indian plants to comply with a nationwide lockdown ordered by Prime Minister Narendra Modi, hitting the output of Apple iPhones and other gadgets.
Foxconn, also known as Hon Hai Precision Industry Co., is suspending operations until April 14, the company said in a text message to Bloomberg News. It intends to resume India production based on further government announcements. A Wistron representative said the company is also adhering to the order, while declining to comment on exactly what products are affected.
Foxconn and Wistron are key manufacturing partners to many of the world's largest electronics names. While neither company said which products have been affected, their Indian facilities mainly crank out older iPhone models or produce gadgets primarily aimed at the domestic market.
Still, the closures underscore how Modi's surprise announcement of a 21-day lockdown — the most far-reaching measure undertaken by any government to curb the coronavirus pandemic — may affect the operations of global technology giants in one of the world's fastest-growing markets for devices.
Microsoft today announced it is acquiring Affirmed Networks, a startup that offers fully virtualized, cloud-native mobile network solutions, for an undisclosed amount. The company wants to integrate Affirmed Networks' technology into Microsoft Azure to let the telecommunications industry deploy and maintain 5G networks via the cloud rather than just hardware and software.
Affirmed Networks offers a virtualized cloud-native network called Evolved Packet Core (vEPC) that lets communication service providers scale with the demands of mobile services. The startup also offers a cloud-native platform for 5G and a range of capabilities in automation and orchestration. Microsoft describes Affirmed Networks' solutions as letting operators "simplify network operations, reduce costs, and rapidly create, and launch new revenue-generating services." Affirmed Networks CEO Anand Krishnamurthy, who was only appointed yesterday, says the startup has helped over 100 customers across the globe move to its model at "70% of the cost of traditional networks."
Affirmed Networks was founded in 2010 and has raised $155 million to date. The startup has four cofounders: Hassan Ahmed, Stephan Noll, Terry Durand, and Timothy Mortsolf. In his announcement, Krishnamurthy thanked the company's customers, employees, investors, and partners.
Internshala has announced free access to Internshala Trainings, its e-learning platform, for the children of healthcare workers. As a thank-you gesture for all the people working in the healthcare sector at the forefront of India's fight against Covid-19, the children of all such staff will be provided free access to the online training programs till 15th April when the lockdown period ends.
Children of the employees working at a government-recognized hospital (public or private; doctors, nurses, paramedical staff, cleaning staff, ambulance drivers, receptionists, billing, diagnostic, and people employed in any other department of a hospital) who are studying in a government-recognized school or college (public or private) would be eligible to avail this benefit.The students can choose to learn a number of skills including programming, data science, business communication, design, and creative writing on Internshala Trainings through its short-duration online training programs. Under this initiative, the facility will be made available to 1,000 eligible students first and will gradually be rolled out for all eligible students across India.
It's hard to imagine a startup better positioned to respond to the coronavirus pandemic than Beverly, Massachusetts-based LexaGene. The company is developing a fully automated genetic analyzer to identify pathogens, bacteria and viruses like the coronavirus, designed to be used at the site of sample collection and return results in about one hour.
Founder and CEO Dr. Jack Regan, a virologist who did his post-doctoral training at the Lawrence Livermore National Laboratory, compares the analyzer to a Keurig coffee maker, albeit one that handles 27 pods at once.
The LexaGene analyzer can test for up to 27 pathogens at once. It is about 10 inches wide by 15 inches tall by 18 inches deep and has a small screen where the results of the testing are displayed.
"It's small enough to fit in a cramped emergency room space, but it's being built to be a gold standard of testing," Regan said.
Launched in October 2016, LexaGene went public immediately, tapping into capital in Canada, "even though all we had was my name and reputation," Regan said. The company has since done six capital raises totaling $18 million and has secured two patents. LexaGene has four pending patents as well.
Arpita Mehta's daily commute in Mumbai usually involved listening to podcasts on current affairs for about 15-20 minutes.
Now, the chartered accountant is relying on podcasts related to history and economics to get through the day, working from home. Indians, stuck at home due to the lockdown induced by the Covid-19 pandemic, are turning to podcasts to keep themselves entertained as they go about their daily chores, giving a boost to the fledgling industry.
Downloads on podcast platforms including Awaaz, IVM, Audioboom, Hubhopper and EP Log have jumped 8-30% over the last two weeks.
"We have seen an 18-22% increase in listenership over the last ten days. Usually, we have increased listenership during morning and evening, but now we get people through the day," said Sreeraman Thiagarajan, co-founder of Aawaz.com. "Content related to humour, stories, and devotion are quite popular on our platform, but now news updates on Covid-19 are also popular," he said.
Indus Vox Media (IVM) has seen an 8% jump in consumption, if one does a week to week comparison, said cofounder Amit Doshi. "We are seeing consumption of more light-hearted content and content around Covid- 19," he said.