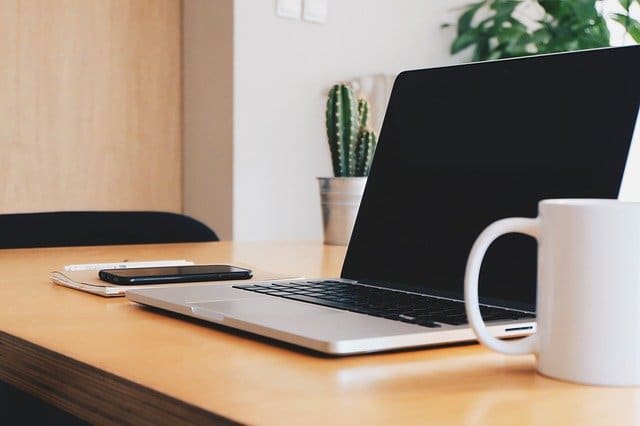 Startup NEWS, Mar 26, 2020
Technology companies such as Microsoft, Intel, Amazon Web Services and Flipkart have come forward to pitch ideas under the PM Innovate Challenge on Coronavirus, which was launched last week.
The Challenge has already received more than 7,000 entries and has ideas ranging from Artificial Intelligence (AI) solutions for contact tracing of suspect positive cases to solutions on how to build low-cost ventilators.
The government has also made scores of data sets public for researchers, who can use them while coming up with solutions to stem the deadly outbreak.
A top government official told ET that while Flipkart, Microsoft and Intel have offered technology development support, Amazon Web Services has offered to host the best solutions for free on its cloud infrastructure.
The ideas are being screened by a committee headed by Principal Scientific Advisor to the Prime Minister, K VijayRaghavan, which will take a call on those that can be acted upon quickly.
"There is an overwhelming response from individuals and companies, TCS Research and Nasscom have also come forward with support," said Abhishek Singh, CEO of MyGov, the government's platform for citizens.
Open Financial Technologies, which operates a 'neo-bank' that helps small businesses automate and run their finances, will now focus on wealth management and lending even though the Covid-19 pandemic threatens the adoption of new products in the upcoming financial year.
"Wealth management and lending are a core focus for the year. We are working with banks to create lending products. We have a lot of data on small enterprises to create lending products. Unlike consumer lending, every business behaves differently," Open's Founder and CEO Anish Achuthan told ET. "The pandemic could impact the adoption of new products as businesses will focus on fundamentals."
The fintech startup—which has over 4 lakh businesses on its platform and counts Tiger Global Management, 3one4 Capital and Speedinvest among its investors—is also building an app store with productivity tools such as payroll and tax filing, helping it to monetize and engage customers.
Open operates as a neo-bank—a digital bank that offers nearly all the features of a physical bank. It helps small and medium-sized businesses in India to maintain multiple bank accounts, bookkeeping of their daily spending, and pay salaries to employees.
After temporarily suspending all its services to customers on Wednesday morning, Flipkart is gearing up to restart its grocery delivery service Supermart within the next few hours, people familiar with the matter told ET.
The company will first kick off deliveries of food and other essentials in Bengaluru, followed by Mumbai, Chennai, Hyderabad and Delhi NCR, where Supermart has been operational for the past few months, the people cited earlier said requesting anonymity.
Flipkart did not respond to a detailed query from ET until the time of publishing this story.
The Walmart-owned online retailer is currently working with the Bengaluru Police, which has begun issuing passes to delivery agents of e-commerce companies, in order to avoid its delivery staff being stopped and harassed by the police on the street.
Food-delivery and restaurant discovery app Zomato is extending its subscription-based Gold memberships by two months in India and other countries like UAE, Australia, Indonesia, Philippines, Lebanon, Turkey, New Zealand, Portugal and Qatar in the wake of Covid-19 outbreak across the world.
Zomato will also be facilitating working capital loans for its Gold partner restaurants and food delivery partners, co-founder and chief executive Deepinder Goyal said in a series of tweets on Wednesday.
"We can only help facilitate loans to Gold partner restaurants since the transactions flow through us, and it is easier and cheaper for our fintech partners to underwrite it. Trying to figure out how to help the rest of the restaurant community" Goyal said.
Zomato said its delivery partners have been facing issues across cities while delivering food despite it being classified as an essential service "We are actively working with the authorities to clear the confusion so that essential services can operate without trouble" Goyal tweeted.
All video streaming services, including Netflix, Amazon Prime, Hotstar and others, have jointly decided to offer only standard definition (SD) quality content on cellular networks, suspending high definition (HD) and ultra HD effective immediately.
The digital services also decided to lower the bitrates to 480p, which will put less stress on telecom networks as India goes under 21-day lockdown and people are confined to their homes. This has caused an unprecedented surge in the mobile internet consumption.
The decision was taken during an e-meeting called by Uday Shankar, chairman, Star & Disney India, which was attended by top industry leaders – Sanjay Gupta (Google India), Ajit Mohan (Facebook India), Punit Goenka (Zee Entertainment Enterprises), NP Singh (Sony Pictures Networks), Sudhanshu Vats (Viacom18), Gaurav Gandhi (Amazon Prime Video), Nikhil Gandhi (Tiktok), Ambika Khurana (Netflix), Karan Bedi (MX Player) and Varun Narang (Hotstar).
Last week, the Cellular Operators' Association of India (COAI) had asked the telecom department and the home ministry to intervene and direct video streaming services to expedite steps to ease pressure on the telecom networks amid a surge in video consumption.