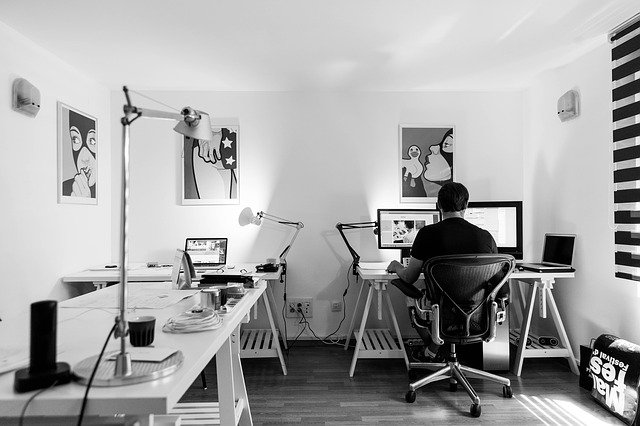 Startup NEWS, Mar 21, 2020
Chennai and California-based software-as-a-services startup, Zoho Corp, has managed to make a profit of INR 516 Cr in the financial year 2019, ending March, noting a 26.3% hike from INR 408 Cr registered profit in FY 2018. The company's profit before tax and depreciation stood at INR 853 Cr, compared to INR 743 Cr in 2018.
In the same time period, Zoho Corp's operating revenue also grew by 37.1% from INR 2,412 Cr in 2018 to INR 3,308 Cr in 2019. The company generated total revenue of INR 3,410 in FY19, versus INR 2,481 Cr in FY18.
The company's advertising expenditure stood at INR 1,122 Cr in FY29, noting a 68% hike from INR 669 Cr in FY18. The company's expenditure from employee benefits also increased by 35% from INR 690 Cr in FY18 to INR 931 Cr.
Cavli Wireless will also give free access to its global IoT connectivity platform for 6 months
Internet of Things (IoT) platform Cavli Wireless, in partnership with Kerala-based Maker's Village, is looking to set up India's first 5G network testing lab to allow Indian startups and companies to test their products and solutions.
The platform is likely to be launched in the third quarter of 2020, ending September. Cavli Wireless has assured that the access to the 5G test network will be free of charge for Indian IoT startups, who are looking to develop solutions compliant with the global standards.
The company also added that it will provide six-month access to its global IoT connectivity platform. The platform will enable users to power local machine to machine (M2M) data connectivity for their solutions globally. This will be supported by Cavli's data partnerships with telecom operators across the globe.
SoftBank Group Corp. is seeking to raise an additional $10 billion so its first Vision Fund can support portfolio companies battered by the coronavirus pandemic, according to people with knowledge of the matter.
SoftBank is in talks with outside investors to provide $5 billion, which will be matched by a $5 billion contribution from the Japanese conglomerate, said the people, who requested anonymity because the talks are private. SoftBank may be unable to secure sufficient commitments from investors, in part because Middle Eastern sovereign wealth funds have been rocked by the steep decline in the price of oil.
India's fledgling morning milk delivery startups are quickly consolidating as online grocery major Bigbasket is in talks to acquire Unilever Ventures-backed Milkbasket even as the Alibaba-backed company is in advanced stages of closing the deal to acquire another player in the space, Dailyninja, said three people briefed on the matter. Both are distress and majority stock acquisitions, according to four people briefed on the matter, expected to be done at a higher valuation for Bigbasket than its previous round which valued it at $1.2 billion last year.
"The talks are in an advanced stage with Milkbasket but its enterprise value would be significantly less than $15 million," a person aware of the goings-on said. Milkbasket has also held discussions with other players like Swiggy, Amazon India and Dunzo as well and a deal has not been finalized yet.
Panasonic is pulling its 3,500 employees from the massive Nevada factory it operates with partner Tesla over concerns about the spread of COVID-19.
The company said Friday it will ramp down operations early next week and then close for 14 days. The move only affects Panasonic employees. Tesla also employs thousands of workers at the so-called Gigafactory 1 in Sparks, Nevada.
Gigafactory 1, which broke ground in June 2014, is a critical ingredient in Tesla's goal to accelerate the world's transition to sustainable energy by expanding global battery capacity and reducing the cost of electric vehicles. And Panasonic has been its most important partner as a supplier and partner in that project.
Without Panasonic, Tesla could face a bottleneck in the supply chain. Tesla has agreed to suspend production beginning March 23 at its Fremont, Calif., factory, where it assembles the Model X, Model S, Model 3 and now the Model Y.