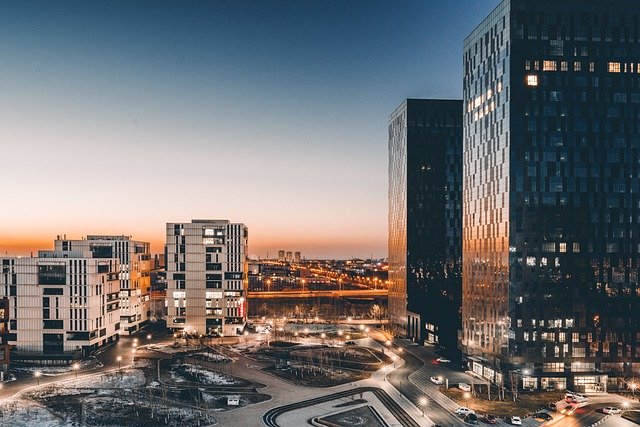 Startup NEWS, Mar 02, 2020
Logistics startup FarEye is in talks to raise $40 million, in a funding round led by strategic and financial investors, two people aware of the matter said, requesting anonymity.
New investors in this round will include Microsoft Ventures, the corporate investment arm of tech and software giant Microsoft; Honeywell Ventures — the investment arm of the US conglomerate which makes engineering and aerospace systems, and Eight Roads Ventures — the venture capital arm of financial services giant Fidelity.
Founded by Kushal Nahata, Gaurav Kumar and Gaurav Srivastava, FarEye helps logistics firms manage supply chains and deliveries with its software-as-a-service (SaaS) business model. It gives organizations real-time visibility and predictive intelligence to ensure on-time deliveries using mobility, data analytics, and automation. Thus, it helps firms track, collaborate, predict and optimise the movement of goods.
A buoyant venture capital (VC) industry has arrived into the new calendar year with $7 billion of dry powder, or capital left to invest, having already deployed a record $10 billion across India's startup ecosystem, according to a study undertaken by Bain & Company.
In its India Venture Capital Report 2020, the global management consultancy firm predicted the pace of investments by risk capital players in Asia's third-largest economy to remain strong despite continuing economic uncertainty across the world, indicating the robustness of its emerging digital economy.
"Despite the global economic climate, India's startup and VC ecosystems continue to thrive as investors take a long-term view based on the country's growth potential. They see the current slowdown as more cyclical than structural," the annual report stated.
MOHALI: With a view to bolstering startup ecosystem and leveraging the IT momentum gained in the last three years, Punjab finance minister Manpreet Singh Badal on Saturday announced a Rs 100-crore startup fund and setting up of an incubator at Kalkat Bhawan, Mohali, to promote agri startups.
Speaking at entrepreneurial event "TiECon Chandigarh 2020" here, the minister said the startup fund is being created in partnership with IKG Punjab Technical University, while an executive committee comprising government officials and experts would be formed to facilitate setting up of the incubator. The FM also announced reimbursement of registration stamp duty to first 100 startups every year.
Online auto marketplace Droom is hitting the street for a $150-million pre-IPO fund-raising round, its last one before an it goes for an IPO in 2021.
According to Droom CEO Sandeep Aggarwal, this will be the company's sixth funding round, for which Credit Suisse and "two more advisers" have been mandated to find investors. Droom is planning an IPO listing in end-2021 and the funding will be wrapped up "in the next 4-5 months", Aggarwal said.
Currently valued at just under $1 billion, Droom has so far raised around $125 million from investors including Lightbox, Singapore-based global fund Beenext, Japanese firm Beenos, Tokyo-based VC firm Digital Garage, Toyota Tsusho Corporation, and Hong Kong based multi-billion family office Integrated Assets Management.
In the recent past, the Indian Space Research Organisation (ISRO) has been carrying the torch for India's space and aviation programs. But now with the emergence of space tech startups in India, the burden on state-run ISRO might ease off.
Further, space tech startups are also expected to play a crucial role in the production of new craft as well as navigation systems, according to the director of Vikram Sarabhai Space Centre (VSSC) S Somnath. VSSC is a space research center which works under ISRO.
Speaking on the sidelines of an event, Somnath said that in the next revolution industry, space tech startups are going to tap the commercial opportunities for the Indian space sector by 2050. "Production of rockets through India will be one of the key changes in 2050. The commercialization of the Indian launch vehicle and satellite capacity will happen in the Industry 4.0 scenario," Somnath was quoted as saying by Hindustan Times.