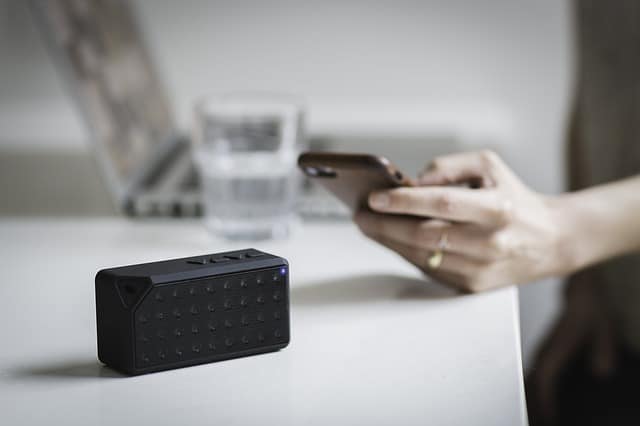 Startup NEWS, Jan 07, 2020
US-based global tech giant Amazon unveiled its plans to make cars much smarter at the Consumer Electronics Show (CES) 2020 with the integration of its voice assistant Alexa. Further, Amazon Echo Auto is going international, starting with an India launch on January 15. Cars without built-in Alexa such as those in India can get the smart assistant using the Echo Auto and a companion smartphone app.
Amazon highlighted that Alexa is already available in some models by Audi, BMW, Ford and Toyota. Alexa will now also be integrated in Lamborghini's Huracan Evo coming this year, and Rivian's first all-electric vehicles — the R1S and R1T — as well as its upcoming fleet of 1 Lakh all-electric Amazon delivery vans. Tesla rival Rivian announced a $700 Mn funding round led by Amazon in February last year, as part of which Amazon ordered the delivery EVs.
Reports have said that a revamped channel strategy and local manufacturing will ensure duty benefits and much-streamlined operations for Apple in the country.
The expectations come in the light of Apple announcing its plan to invest $13 Mn (INR 1000 Cr) in India to launch an online retail platform and open three-company owned stores in India. The upcoming Apple Stores will be launched in Mumbai, followed by Delhi.
As a result, industry experts have reportedly said that the company will see growth in the Indian smartphone market for 2020. This is expected to be fuelled by its thrust on manufacturing high-end iPhones locally and its flagship retail store.
New Delhi-based electric vehicle (EV) infrastructure startup EVI Technologies (EVIT), on Monday (January 6), announced that it has signed an MoU for a period of ten years with telecom operator Bharat Sanchar Nigam Limited (BSNL) to install battery swapping and EV charging stations in five thousand locations across India.
Through this partnership, BSNL will be providing the necessary space and power connections for installing the battery swapping infrastructure. EVIT, on the other hand, will be taking care of the entire operation and maintenance of the battery swapping and EV charging infrastructure. The project aims at solving the challenges faced by people who own EVs. The duo will be installing over 100 battery swapping and public chargers at each location.
U.S. ride-hailing company Uber and South Korean automaker Hyundai Motor plan to jointly develop electric air taxis, they said on Tuesday, joining the race for flying cars to ease urban congestion.
Hyundai will unveil a concept electric aircraft developed with Uber at the Consumer Electronics Show (CES), which kicks off in Las Vegas later in the day, with the model designed to carry up to four passengers with a pilot and fly on trips of up to 60 miles (100 km).
Uber has pledged to begin demonstrator urban flights in 2020 and commercial operations in 2023 as part of its project, which also counts Boeing subsidiary Aurora Flight Sciences as one of its partner firms. Hyundai is the first carmaker to team up with Uber on the project.
"Hyundai will produce and deploy the air vehicles, and Uber will provide airspace support services, connections to ground transportation, and customer interfaces through an aerial rideshare network," the two companies said in a joint statement.
"The overall cost to produce and operate UAM (urban air mobility) vehicles should be really low enough for everyone to enjoy the freedom to fly," Shin Jai-won, Executive Vice President and Head of Urban Air Mobility Division at Hyundai Motor, said at a CES presentation.
According to ET, Li, during his visit to India, said that Baidu is looking for collaborations with Indian institutes. The reason behind this collaborations, Li said was that Baidu is seeking local expertise in new-age technologies like artificial intelligence (AI). "We at Baidu is looking to work with Indian institutions to make a better world through innovation," Li said.
During his keynote on AI at IIT-Madras on Sunday (January 5), Li highlighted how voice-first devices are making everything simpler, faster, and easier. Citing an example of how people check the weather of a location on their smartphones, Li said, "If you want to get the weather report from your mobile, you have to do a set of actions like opening your phone, finding the right app and so on, however, in voice-first devices, it's much more direct and convenient."